"Let us strive to improve ourselves, for we cannot remain stationary; one either progresses or retrogrades." ~Mme. Du Deffand
~We Want to Know How We Can Better Serve YOU~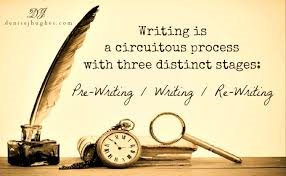 Was your tutoring experience helpful? Was your tutor encouraging and welcoming? Do you feel your writing is improving? Is there something you would like to see realized in the Writing Center? Are there additional resources that you could benefit from having, both in the Writing Center as well as online? 

Your suggestions and feedback are encouraged and welcomed. Please contact Clayton Chiarelott, Writing Center Coordinator, at clayton.chiarelott@utoledo.edu or at 419.530.7753 with your suggestions, comments, concerns, and/or questions.
**All comments will be kept confidential and can be submitted anonymously in the Suggestion Box located at the front desk.