ALEKS PPL Student Registration Instructions
Before you begin, you will need a 10-character Class Code provided by your instructor and listed below. 
For assistance during this process, please contact ALEKS Customer Support at support.aleks.com.
Step 1
Go to www.aleks.com and select SIGN UP on the top menu. 

Step 2
Enter the 10-character class code provided by your instructor and click Continue. 
HM6VV-PX4AG


Step 3
Verify your enrollment information. If it is incorrect, check your class code and click on
(modify) to make any corrections. If your information is correct, click on Continue.
Step 4
Once you complete the steps for the placement test option, then the ALEKS system will ask you to create a student account to log back in if you need to retake the test or access your test score results. Select whether or not you have used ALEKS before and click on Continue.
If you have used ALEKS before, you will be prompted to enter your existing account information.
You can retrieve your account information by clicking on I forgot my login information.
Step 5
When it asks for a student ID#, just enter your date of birth (MMDDYYYY).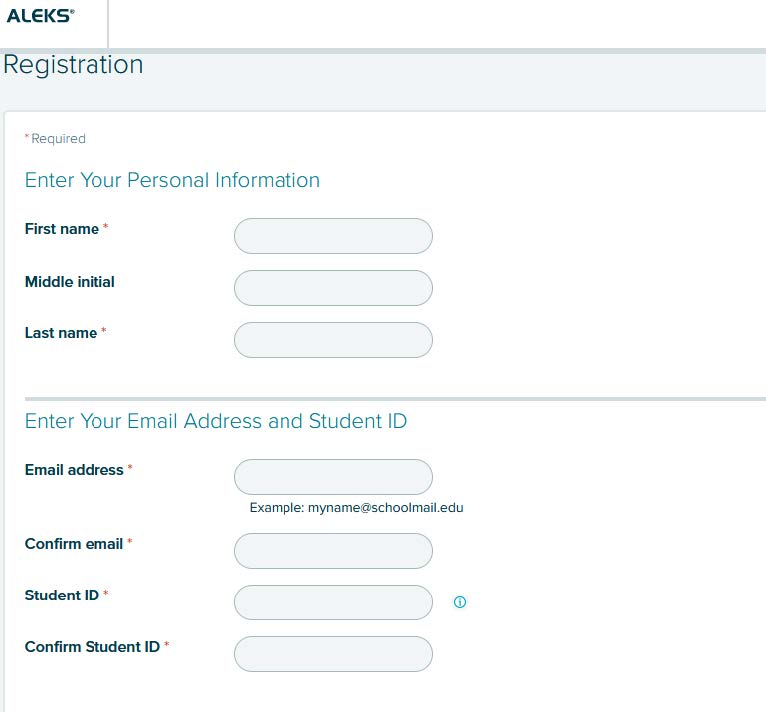 FINAL
You will email us a screen shot of your full score report which will include your name and scores at international@utoledo.edu. 
IMPORTANT: Be sure to save your new login information!