About the University of Toledo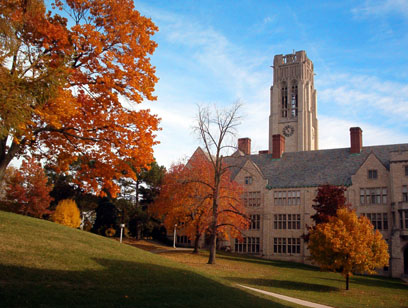 The University of Toledo was founded in 1872 and is currently home to over 23,000 students from more than 40 states and 105 countries. The university contains nine different colleges, offering more than 300 programs of study, including over 100 Master's and 40 Doctoral programs. The most recent addition to the University of Toledo family is the Medical University of Ohio. The two research institutions merged in 2006 and together now constitute the third-largest university in the state of Ohio. Toledo is located on the western shore of Lake Erie and is the fourth largest city in Ohio.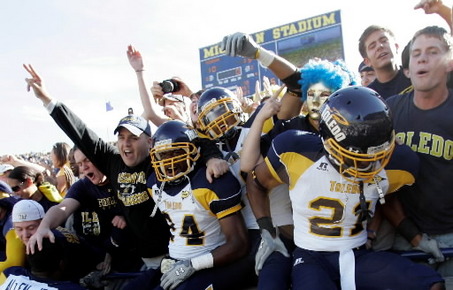 The University of Toledo main campus is located seven miles north and west of downtown Toledo in the beautiful residential area of Old Orchard. The University campus, which in 1999 was cited as one of the most beautifully landscaped spaces in America by the American Society of Landscape Architects, covers an area of over 200 acres. The campus holds the amenities expected at a large-scale university. These include a 7-mile bike path, over 3,000 computers available in student-access computer labs, numerous campus restaurants and a Starbucks, a student health care center, a student housing center, a well-resourced library, a multicultural center, international student services, and university childcare services.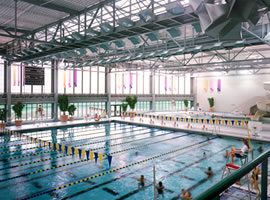 The university also offers many activities for faculty and students, such as intramural sports, a well-equipped recreation center, a graduate student association, a cycling club, a soccer club, a Hillel, a film and video society, and active theater, arts, astronomy, and music departments. The university is home to the successful Toledo Rocket football team. The university also has athletic teams playing baseball, basketball, cross country, track, golf, tennis, soccer, softball, volleyball, and swimming and diving.