Psychology Majors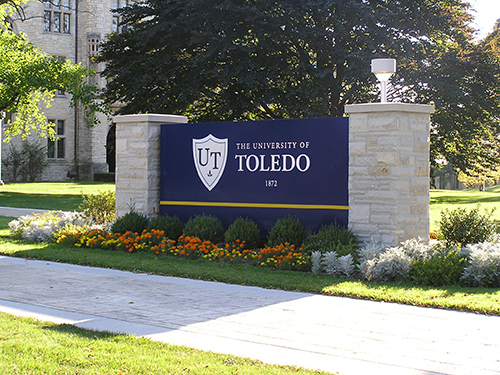 The Department of Psychology at the University of Toledo offers a Bachelor of Arts degree for undergraduate students majoring in psychology. The core curriculum is outlined below and is designed for scientific-minded students who have chosen to pursue academic coursework as preparation for post-graduate/professional training in Psychology.
Requirements for the Undergraduate Major
The major in Psychology requires a minimum of 34 semester hours of Psychology courses and 18 hours of related courses. It should be noted that courses for the major in Psychology cannot be taken as P/NC.
The B.A. Curriculum
The B.A. degree in psychology is designed to provide a liberal arts education and to prepare students for graduate training either in a specialized area of psychology (e.g., Experimental or Clinical graduate programs), or for graduate work in related disciplines. Students will be exposed to all of the major substantive areas of psychology. Related courses come from a list pre-approved by faculty in the department. These courses are taught by other departments, but relate closely to various areas of psychology. Fundamentals of Biology (BIOL 2150) with lab (BIOL 2160) is on the list and is the only related course required of all majors. Students who wish to do so can use these BIOL hours toward their natural science requirement. Students are free to choose any other courses from the related list, but should do so in consultation with their advisors.
The core psychology curriculum is as follows:
A. Required basic psychology courses: 15 hours (Students must select 5 of 6 courses)
PSY 2200 Abnormal Psychology
PSY 2400 Cognitive Psychology
PSY 2500 Developmental Psychology or PSY 2510 Lifespan Developmental
PSY 2600 Psychobiology
PSY 2610 Learning and Motivation
PSY 2700 Social Psychology
B. Required methodological courses: 7 hours
PSY 2100 Statistical Methods* (must earn a grade of C- or higher before taking PSY 3110)
PSY 3110 Research Methods in Psychology
Students planning to pursue graduate work in psychology are strongly advised to take an advanced research course from the following list:

PSY 4100 Research Practicum
PSY 4200 Research in Clinical Psychology
PSY 4400 Research in Cognitive Psychology
PSY 4500 Research in Developmental Psychology
PSY 4600 Research in Psycho biology and Learning
PSY 4700 Research in Social Psychology
PSY 4910 Independent Research
PSY 4960 Honors Thesis
* Students must have a C- or higher in MATH 1320 or higher before taking PSY 2100
C. Elective psychology courses: 9-14 hours
This category includes all courses offered by the Department at the 3000- or 4000-level that are not taken to meet requirements A and B. No more than a total of 4 hours of Externship in Psychology (PSY 3940), Research Practicum (PSY 4100), Independent Study (PSY 4990), and Independent Research (PSY 4910) combined can be used as electives.
D. Related courses: 18 hours
The 18 hours of related courses are taken outside the Department of Psychology, and must be on the related-list and/or approved by the student's Department advisor.
At least 9 hours must be courses numbered 3000 or higher
Fundamentals of Biology (BIOL 2150), with lab (BIOL 2160), must be included in the Related Courses category (or taken as part of the natural science requirement)
A minor in another department or a second major may be used to complete the remaining Related Courses requirement, with the advisor's approval