The Edward Shapiro Distinguished Lecture Series
About The Edward Shapiro Distinguished Lecture Series
The lecture is named in memory of Dr. Edward Shapiro, a UToledo alumnus and economics professor for 22 years in the former College of Arts and Sciences (which is now the College of Arts and Letters and the College of Natural Sciences and Mathematics). He retired in 1989 and left an endowment so the University could bring world-renowned speakers to Toledo. He donated more than $4 million to the college during his lifetime.
"Dr. Shapiro believed that bringing a speaker who possessed a good deal of public recognition as well as intellectual gravitas was a great way to bring the University and the city closer together," Jon Richardson, instructor in the Jesup Scott Honors College and chair of the Shapiro Selection Committee said. "We have had great success. The Shapiro Lecture is one of the most important intellectual events during the school year."
See below for some of the past Edward Shapiro Distinguished Lecture speakers, including Rhiannon Giddens, Zanny Minton Beddoes, Audra McDonald, Andrew Young and many others.
---
2022 Edward shapiro lecture speaker 
A Conversation with Tony Kushner
Tuesday, Sept. 20 at 7 p.m.
University Hall, Doermann Theatre
Parking is free is Area 1N off of University Hills Blvd.
Pulitzer Prize-winning Playwright, Author and Screenwriter of "Angels in America," "Lincoln," and "West Side Story"
Born in New York City in 1956 and raised in Lake Charles, Louisiana, Tony Kushner is best known for his epic two-part play "Angels in America," which he also adapted as an HBO miniseries directed by Mike Nichols. As a screenwriter, Kushner has worked frequently with Academy Award-winning director Steven Spielberg, writing screenplays for "Munich," "Lincoln," and, most recently, the 2021 remake of "West Side Story."
His other plays include "A Bright Room Called Day," "Slavs!," "Hydrotaphia" and "Homebody/Kabul," as well as the musical "Caroline, or Change" and the opera "A Blizzard on Marblehead Neck."
Kushner is the recipient of many prestigious awards. Highlights include a Pulitzer Prize for Drama, an Emmy Award, two Tony Awards, two Oscar nominations, a Spirit of Justice Award from the Gay and Lesbian Advocates and Defenders, and a Cultural Achievement Award from The National Foundation for Jewish Culture. 
The New Yorker praises Kushner for his ability to bring "voice to characters who have been rendered powerless by the forces of circumstances. ... He forces the audience to identify with the marginalized — a humanizing act of the imagination."
(RSVP's are not required, but you can let us know you're going by checking in on our lecture's Facebook event.)
---
PAST Shapiro lecture Speakers 
Rhiannon Giddens
Monday, Sep. 13, 2021
Topic: Music And The Road To Social Justice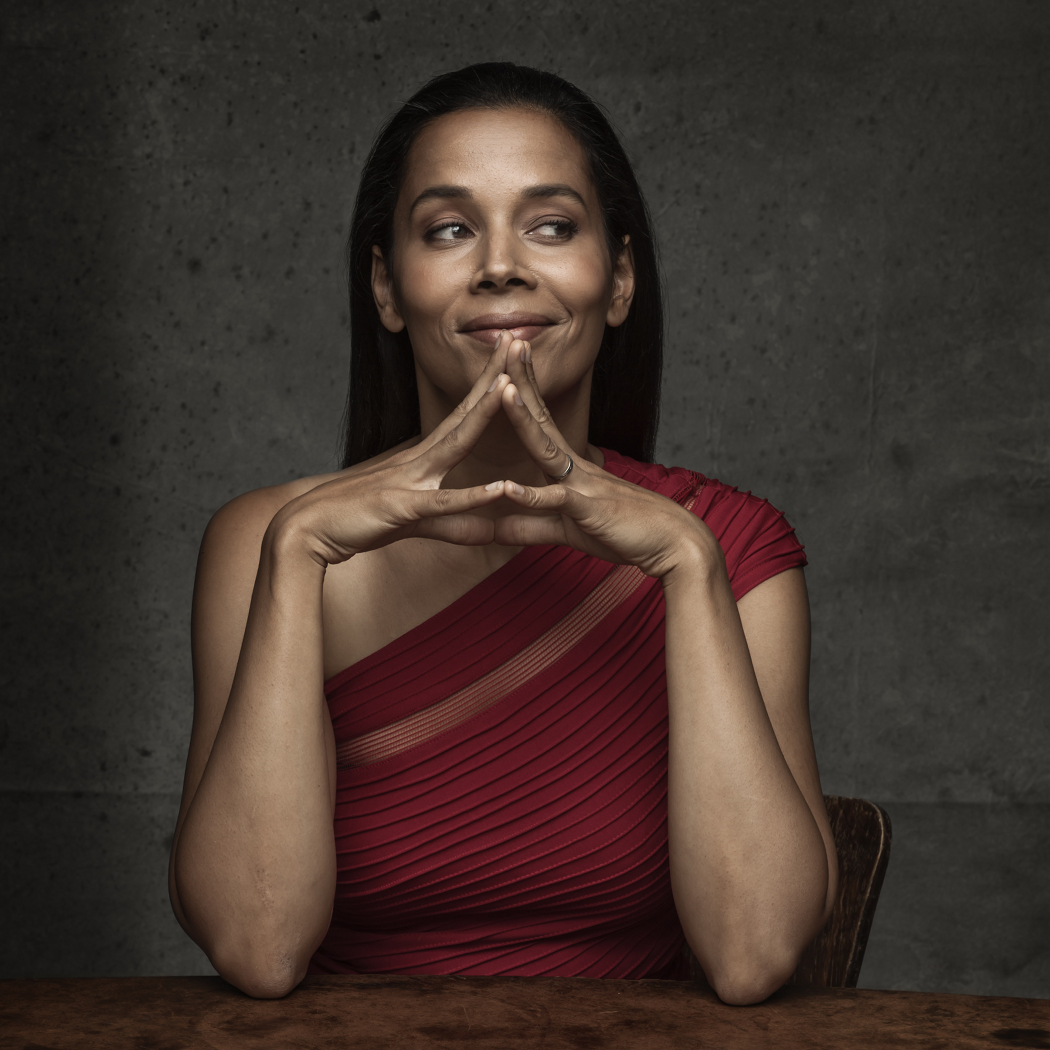 Singer, Songwriter, and Multi-Instrumentalist
Grammy Award Winner
MacArthur "Genius Grant" Recipient
The acclaimed musician Rhiannon Giddens uses her art to excavate the past and reveal bold truths about our present. A MacArthur "Genius Grant" recipient, Giddens co-founded the Grammy Award-winning Carolina Chocolate Drops, and she has been nominated for six additional Grammys for her work as a soloist and collaborator. She was most recently nominated for her collaboration with multi-instrumentalist Francesco Turrisi, there is no Other (2019). Giddens's forthcoming album, They're Calling Me Home, is a twelve-track album, recorded with Turrisi in Ireland during the recent lockdown; it speaks of the longing for the comfort of home as well as the metaphorical "call home" of death, which has been a tragic reality for so many during the COVID-19 crisis. 
Giddens's lifelong mission is to lift up people whose contributions to American musical history have previously been erased, and to work toward a more accurate understanding of the country's musical origins. Pitchfork has said of her work, "few artists are so fearless and so ravenous in their exploration," and Smithsonian Magazine calls her "an electrifying artist who brings alive the memories of forgotten predecessors, white and black."
Among her many diverse career highlights, Giddens has performed for the Obamas at the White House, served as a Carnegie Hall Perspectives curator, and received an inaugural Legacy of Americana Award from Nashville's National Museum of African American History in partnership with the Americana Music Association. Her critical acclaim includes in-depth profiles by CBS Sunday Morning, the New York Times, the New Yorker, and NPR's Fresh Air, among many others.
---
Zanny Minton Beddoes
Sunday, Oct. 3, 2018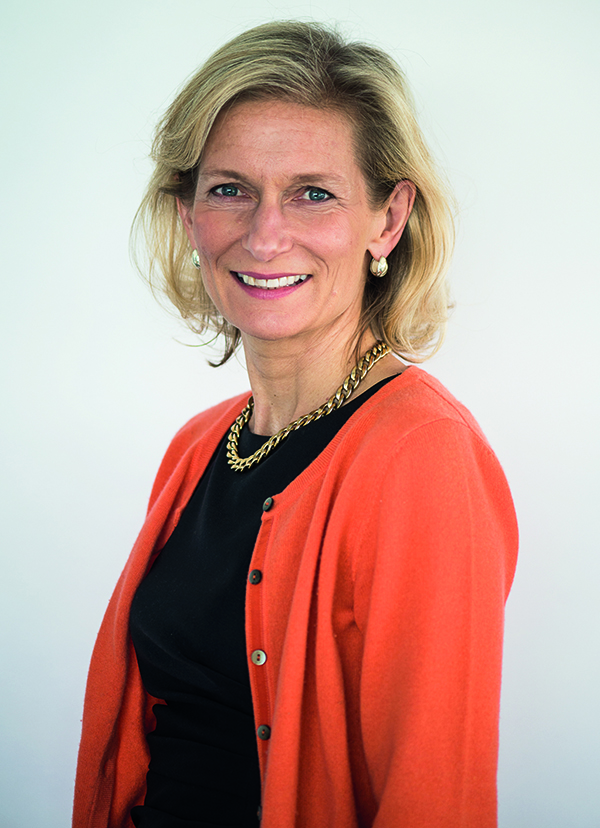 Editor-in-Chief of The Economist and named one of the 100 "Most Powerful Women in the World" in 2017 by Forbes, Zanny Minton Beddoes is a renowned global economics expert, sought after for her authoritative perspectives on the world economy – past, present and future.
The first female editor in The Economist's more than 170-year history, Beddoes delivers sophisticated insight on all facets of economic affairs. At the nexus of the global economy and policy, she adeptly positions new developments that impact business and industry into the broader context of world events, from emerging markets and a precarious European Union to corporate America and the latest twists in U.S. politics.
During her decades-long tenure at The Economist, she served as business affairs editor, economics editor and emerging-markets correspondent. Beddoes is the recipient of the 2017 Loeb Award in the "Breaking News" category for The Economist's scoop on Saudi Aramco, as well as the 2012 Loeb Award for economic journalism.
---
Audra McDonald
Sunday, Nov. 5, 2017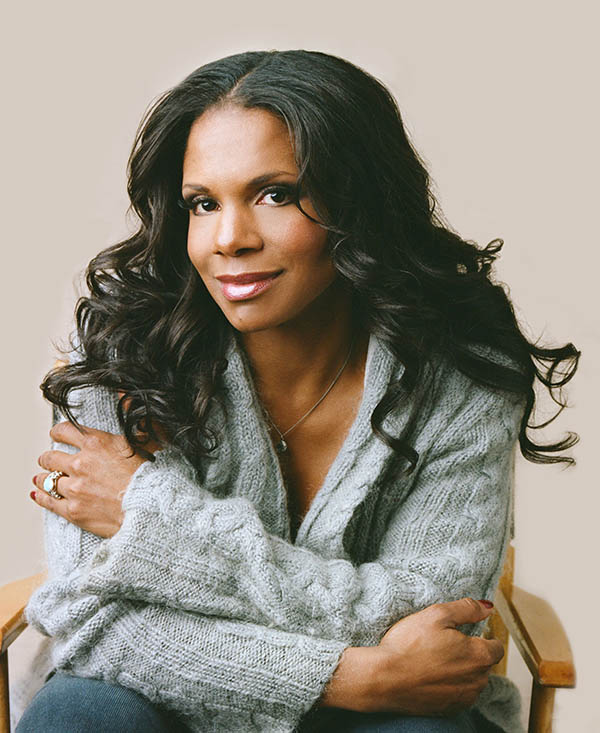 Broadway star Audra McDonald was the 2017 Edward Shapiro Distinguished Lecture speaker. 
McDonald is the winner of a record-breaking six Tony Awards, two Grammy Awards, and an Emmy Award. She was named one of Time magazine's 100 most influential people of 2015, and received a 2015 National Medal of Arts – America's highest honor for achievement in the arts – from President Barack Obama.
Blessed with a luminous soprano and an incomparable gift for dramatic truth-telling, she is as much at home on Broadway and opera stages as she is in roles on film and television. In addition to her theatrical work, she maintains a major career as a concert and recording artist, regularly appearing on the great stages of the world.
---
Andrew Young
Thursday, Sept. 29, 2016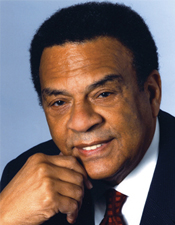 Andrew Young, the first African American to serve as U.S. ambassador to the United Nations, spoke at The University of Toledo Thursday, Sept. 29, 2016.
As former member of Congress and mayor of Atlanta, Young worked closely with Dr. Martin Luther King Jr. during the civil rights movement to organize desegregation efforts throughout the South, including the 1963 march through Birmingham, Ala. Young was with King in Memphis, Tenn., when King was assassinated in 1968.
Young served as U.N. ambassador from 1977 to 1979. He is the recipient of the U.S. Presidential Medal of Freedom, France's Legion of Honor and the NAACP's Springarn Medal. He founded the Andrew Young Foundation to support and promote education, health, leadership and human rights in the U.S., Africa and the Caribbean.
---
Dr. Michael Sandel
Thursday, Sept. 18, 2014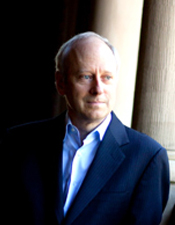 Dr. Michael Sandel, a Harvard University professor and best-selling author, spoke at The University of Toledo Thursday, Sept. 18, 2014, in the Nitschke Hall Auditorium.
For 30 years, Sandel has taught at Harvard University, where he serves as the Anne T. and Robert M. Bass Professor of Government. The political philosopher's book, Justice: What's the Right Thing to Do?, is a New York Times bestseller that has sold more than 2 million copies worldwide and has been translated into 27 different languages.
The Public Broadcasting Service (PBS) and the British Broadcasting Corporation (BBC) have both included Sandel's lectures on television series, and he hosts a radio series on BBC, "The Public Philosopher," that lets the audience debate about philosophical questions related to current event. Additionally, Sandel has appeared on "The Colbert Report," "Today Show," "Morning Joe" and "Charlie Rose."
---
E.J. Dionne Jr.
Thursday, April 4, 2013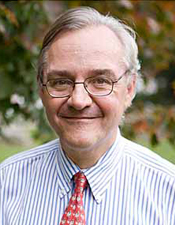 E.J. Dionne Jr., a political pundit and columnist for The Washington Post, discussed his latest book at The University of Toledo Thursday, April 4, 2013, in the Student Union Auditorium. 
Published last year, Our Divided Political Heart: The Battle for the American Idea in an Age of Discontent explains why U.S. politics are so rough-edged right now, according to Jon Richardson, instructor in the Jesup Scott Honors College and chair of the Shapiro Selection Committee.
"Dionne's book examines two deep currents in the American ethos: a strong sense of community on the one hand, and rugged individualism on the other," Richardson said. "These ideas sometimes work well together and sometimes seem to be at loggerheads."
For 14 years, Dionne covered state and local government as well as national politics for The New York Times. In 1990, Dionne joined The Washington Post and reported on national politics. Three years later, he started writing his column, which was syndicated in 1996. 
Dionne is also a University Professor at Georgetown University and a senior fellow at the Brookings Institution.
---
Wynton Marsalis
Wednesday, Sept. 21, 2011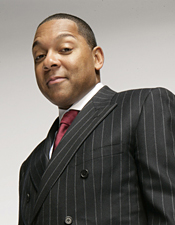 Wynton Marsalis, an accomplished jazz trumpeter, composer, bandleader, educator and Pulitzer Prize winner, spoke at The University of Toledo Wednesday, Sept. 21, in the Student Union Auditorium.
The internationally acclaimed musician has produced more than 70 records that have sold more than seven million copies worldwide. In 1997, the nine-time Grammy Award winner was the first jazz musician to receive the Pulitzer Prize for Music with his epic oratorio Blood on the Fields.
Among Marsalis' prestigious accolades is the installation of Jazz at Lincoln Center, which is considered equal in stature with the New York Philharmonic or the New York City Ballet, and the opening of the world's first jazz institution, the Frederick P. Rose Hall, in 2004.
A humanitarian, Marsalis volunteers his time feeding the less fortunate and working with shelters for battered youth and women. In the wake of Hurricane Katrina, Marsalis organized the Higher Ground Hurricane Relief Concert, which raised more than $3 million in relief funds for musicians and cultural organizations impacted by the storm.
Marsalis is a George F. Peabody Award winner, the most prestigious distinction for broadcast journalism, which he received in 1995 for his radio and television series "Wynton Marsalis: Making the Music" and "Marsalis on Music."
---
Jon Meacham
Thursday, Sept. 24, 2009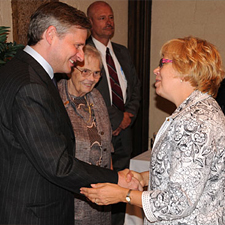 Jon Meacham, a Pulitzer Prize-winning biographer and editor of Newsweek magazine, spoke at The University of Toledo Thursday, Sept. 24, in a full Student Union Auditorium.
"I believe the liberal arts offer a kind of redemption from the sins and omissions of the past," Meacham said. "It offers us a way of knowing and thinking so that perhaps we can right the wrongs and leave the world a little better place than we found it."
Meacham wrote the 2009 Pulitzer Prize-winning biography American Lion about former President Andrew Jackson.
"The story of a man who was born a man and becomes a monument is more meaningful and instructive than the story of a man who was born a monument," Meacham said.
Because a liberal arts education is the way individuals learn which mistakes, sins and omissions to correct, Meacham said, it's important to spread the ability to obtain such opportunities as far and as wide as possible.
---
Toni Morrison
Friday, April 24, 2009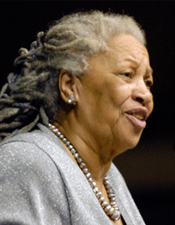 Toni Morrison, the first African-American woman to win the Nobel Prize in literature, spoke at The University of Toledo on Friday, April 24, 2009, in Savage Arena.
Jon Richardson, chairman of the Edward Shapiro Lecture Series Committee and a part-time instructor in the Honors Program, said Morrison's lecture would make Edward Shapiro proud.
Richardson said the lecture was the direct result of a letter-writing campaign from students at the Toledo Public School's Stewart Academy for Girls and endeavors undertaken by the Edward Shapiro Foundation at UT.
"This is the perfect fusion of Edward Shapiro's vision [of collaboration between the city of Toledo and UT]," Richardson said.
---
Elie Wiesel 
Thursday, Oct. 30, 2008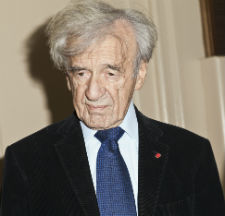 Elie Wiesel was a Nobel Prize-winning writer, teacher and activist known for his memoir Night, in which he recounted his experiences surviving the Holocaust. Born Sept. 30, 1928, in Sighet, Romania, Wiesel pursued an education in Jewish religious studies before his family was forced into the Nazis' notorious Auschwitz and Buchenwald death camps during World War II. His parents and a sister were killed in the camps; two other sisters survived.
He also was the author of more than 60 books of fiction and non-fiction, including A Beggar in Jerusalem (Prix Médicis winner), The Testament (Prix Livre Inter winner), The Fifth Son (winner of the Grand Prize in Literature from the city of Paris), two volumes of his memoirs, All Rivers Run to the Sea and And the Sea is Never Full, and The Sonderberg Case.
For his literary and human rights activities, he received numerous awards, including the Presidential Medal of Freedom, the U.S. Congressional Gold Medal, the National Humanities Medal, the Medal of Liberty and the rank of Grand-Croix in the French Legion of Honor. In 1986, Wiesel was awarded the Nobel Prize for Peace, and soon after, he and his wife, Marion, established the Elie Wiesel Foundation for Humanity.
Wiesel died July 2, 2016, at the age of 87.
---
Robert F. Kennedy, Jr.
Thursday, Sept. 20, 2007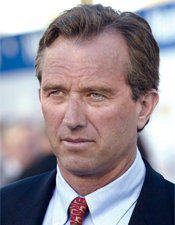 Robert F. Kennedy Jr. is the senior attorney for the Natural Resources Defense Council, the chief prosecuting attorney for Hudson Riverkeeper, and president of the Waterkeeper Alliance. He was named one of Time magazine's "Heroes for the Planet" for his success in the fight to restore the Hudson River.
Kennedy also has assisted Latin America and Canadian indigenous tribes in negotiating treaties to protect their homelands, and he led the fight to protect New York City's water supply. Kennedy is a clinical professor and former supervising attorney and co-director of Pace University School of Law's Environmental Litigation Clinic and co-host of "Ring of Fire" on Air America Radio.
---
Oliver Sacks, MD
Thursday, Sept. 14, 2006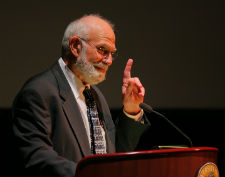 Oliver Sacks, MD, was a physician, a best-selling author and a professor of neurology at the NYU School of Medicine. The New York Times has referred to him as "the poet laureate of medicine."
He is best known for his collections of neurological case histories, including The Man Who Mistook his Wife for a Hat, Musicophilia: Tales of Music and the Brain and An Anthropologist on Mars. Awakenings, his book about a group of patients who had survived the great encephalitis lethargica epidemic of the early 20th century, inspired the 1990 Academy Award-nominated feature film starring Robert De Niro and Robin Williams.
Dr. Sacks was a frequent contributor to The New Yorker and The New York Review of Books.
Sacks died August 30, 2015, at the age of 82.