Ella Hoffman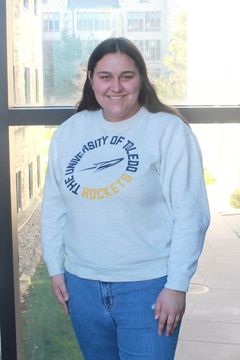 Organizations and Activities
Alpha Kappa Psi
The National Society of Leadership and Success
Internships and Job Experience
Finance Intern (Summer 2023) | Owens Corning
---
How Did You Decide to StudyFinance and Financial Data Analytics?
I decided to study finance because during high school I took a financial literacy class and loved it. I also got interested in the stock market while I had a lot of free time due to being home from the pandemic.
What On-Campus Activities and Organizations Have You Been a Part of?
I pledged Alpha Kappa Psi (AKPsi) in spring 2022. Alpha Kappa Psi is a Professional Co-ed Business Fraternity. Joining Alpha Kappa Psi has helped me grow professionally, but also introduced me to so many great people on campus.
What is Your Greatest Piece of Advice for an Incoming Freshman?
My greatest piece of advice for an incoming freshman is to enjoy every moment and to get involved. Just like high school, time goes by really fast, so it is important to actually enjoy your time here.
Who is your Favorite Professor you've had at the Neff College of Business and Innovation?
Alex King! He was the best professor I've had at the university, and I would recommend him as a professor you'll want to have.
What's your favorite class you've taken in The Neff College of Business and Innovation?
Executive Communications. This class was very useful. I became better at giving presentations in a professional business setting. This class is a lot different than a speech class, which I was not expecting.