Department of Marketing and International Business
The Department of Marketing and International Business offers four unique and exciting programs.  Join the more than 800 students to find out why Marketing, Professional Sales, International Business and Digital Marketing are their programs of choice...attractive jobs, valuable internships, industry and global networking, travel and study abroad, research-productive and student-centered faculty, and three very active student organizations are some of the compelling reasons!  
Study Abroad trip broadens business horizons for COBI students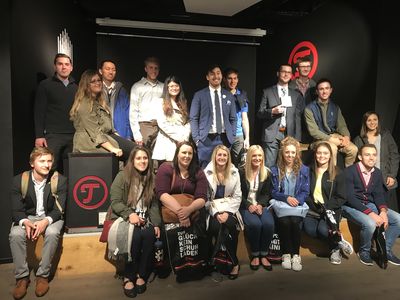 As soon as UT's Spring, 2017 semester ended and the last graduates walked off the stage with their cherished diplomas, dozens of COBI students embarked on an engaging study abroad program to London and Berlin.
All College of Business and Innovation students - all majors - are strongly encouraged to study abroad during their undergraduate degree program. Study abroad programs can assist students in the development of academic, intellectual, personal, professional and cross-cultural skills.
These two-to-three week study abroad programs are led by College of Business faculty members, with Carol Sullinger and COBI Dean Gary Insch leading this May's trip.  Examples of College of Business faculty trips include eastern Europe, western Europe, and Asia. Opportunities vary from year to year.
Odenweller said, "The best experience for me was becoming very good friends with some of the people on the trip. I didn't know anyone before going on the trip, and when I left I had made a whole new group of friends. Being able to experience everything London and Berlin had to offer with a group of friends made the trip an even greater experience. I would say that this trip was one of the best experiences I have ever had, and I would go on it again in a heartbeat."
The location of next year's trip will be determined before the fall semester starts.  Anyone interested can contact Ms. Sullinger at carol.sullinger@utoledo.edu. 
"The Dean and I are looking forward to another great trip with up to 20 students in May, 2018," she said
COBI team wins national invitational sales competition it hosted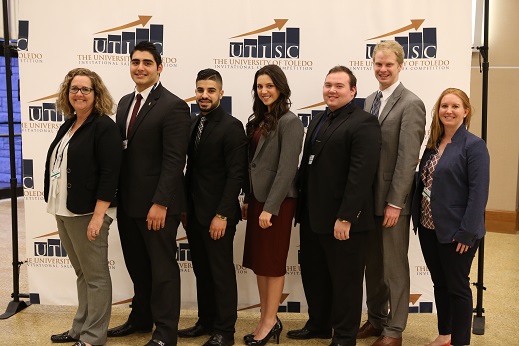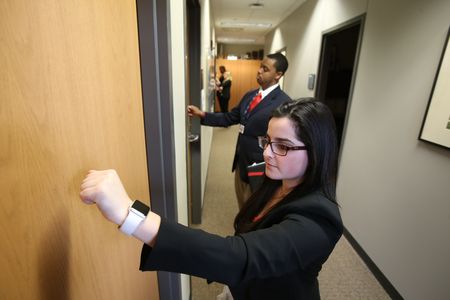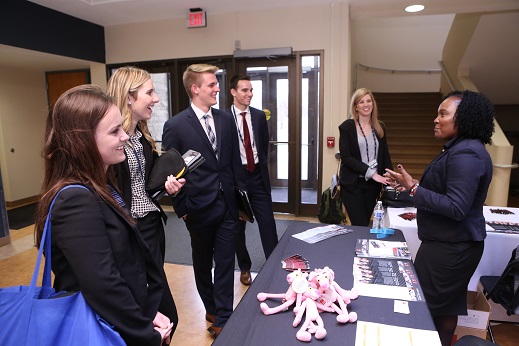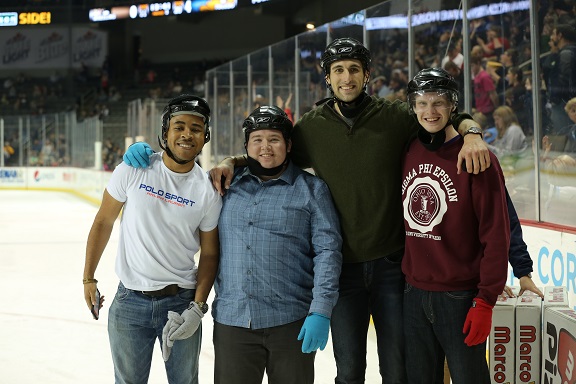 Professional sales students from 30 universities across the United States came to the University of Toledo College of Business and Innovation on February 24 & 25 to compete in the second annual University of Toledo Invitational Sales Competition (UTISC).
When the competition was over and all scoring sheets tallied, the team from the COBI Edward H. Schmidt School of Professional Sales (ESSPS) - - which presented the event - - won the competition!
Jones added, "These younger students go back and have a year or more before graduation, they tell their peers about how much fun it was, what they learned and the great companies they met. It's great for the companies because one hundred percent of all the students they meet at the national sales competition are hirable. If they are spending their time, talent and treasure to come out, we want to make sure they get a return on that."
Sponsors included 3M, Owens Corning, Quicken Loans, Schindler Elevator Corporation, Goodyear Tire and Rubber, Hilti and Proctor and Gamble.
Jones said, "The best part of the UTISCF for universities is just knowing how absolutely bright the future is for sales talent.   It's really rewarding to see the students perform well. I and my colleagues love what we do, we're really passionate about it, knowing that we are impacting things now and decades from now, because these are the sales professionals of the future. Our vision is developing the world's future sales leaders, one student at a time, and I can't think of a better way that we can accomplish this than with the UTISC."
Growth is on the horizon for this invitational event.  "We've had a wait list every single year we have done the competition, and next year we are going to expand to 36 universities," Jones said. 
INTERNSHIPS in MKTG, PSLS, and IBUS:  Guidelines

Internship supervisors:
     MKTG 4940 Marketing:  Dr. Thomas Sharkey
     PSLS 4940 Sales:  Dr. Ellen Pullins
     IBUS 4940 International Business:  Dr. Thomas Sharkey