College of Business and Innovation Honors its Inaugural Class of Neff Scholars
May 19, 2022 | John B. and Lillian E. Neff College of Business and Innovation News
By John Anderson III
---
The John B. and Lillian E. Neff College of Business and Innovation has named its inaugural class of Neff Scholars: Caden Coy; Lily Roehrig; Brady Pridgeon; and Anson Eberle.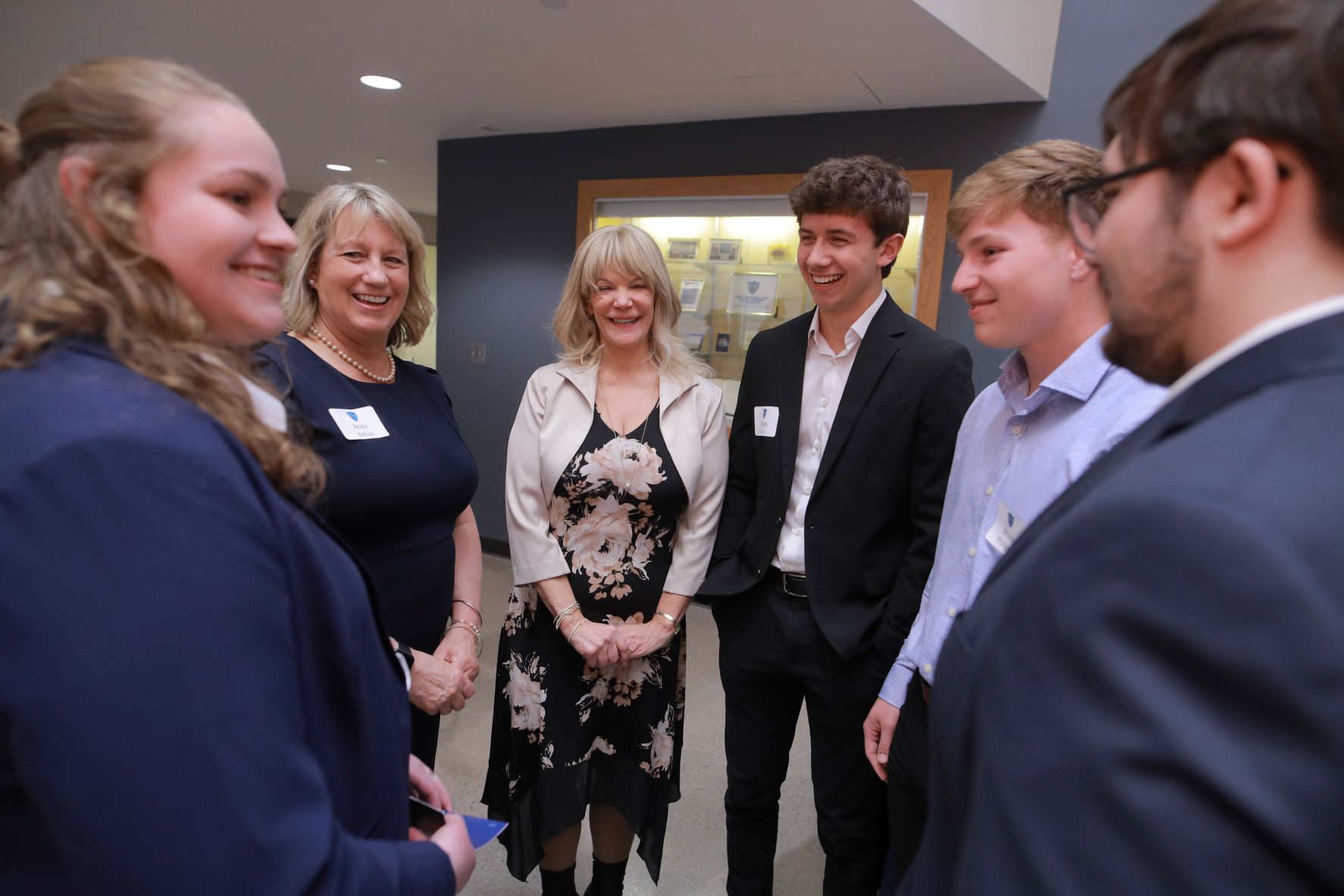 The John B. and Lillian E. Neff Scholarship Fund was created in 2022 with the goal of helping to recruit and retain the brightest and most outstanding undergraduate students. A maximum of $10,000 per year will be awarded to these four extraordinary students and will be renewable for up to four years. Each year, the College will recruit four more Scholars and create a lineage of Neff Scholars over time.
Caden Coy is a senior at Ottawa Hills High School. He is Toledo born and his parents are both University of Toledo alumni. As business owners, they have set an example for Caden and he in turn started his own business. Coy's Detailing is a thriving vehicle and boat detailing business. Caden plans to double major in Finance and Management.
Lily Roehrig is a senior attending Paulding High School. She is a part of the women's basketball team, her class's Vice President and a key member of the Engineering and Quiz Bowl teams. She plans to pursue an accounting undergraduate degree and then continue on for a career in law, drawing inspiration from her grandfather, who was a lawyer and a judge.
Brady Pridgeon is a senior and hails from Lambertville, Michigan. He is an exceptional student-athlete and plays both varsity tennis and baseball. During his time in the Neff College of Business and Innovation, Brady plans to study accounting due to his love of numbers. He strives to develop his eye for accounting to become an expert in his practice, following in the footsteps of his father.
Anson Eberle is a senior at Chelsea High School in Chelsea, Michigan. Anson is a longtime member of the school's bowling team and a skilled violin player. In addition to business, he has an affinity for robotics as well. As of now, he aims to hone is overall business skills and use his versatile knowledge to succeed and empower those around him.
"John Neff's contribution to our College will positively impact generations of Business Rockets for years to come, and we could not be more thrilled to carry on his legacy of excellence and servant leadership in the community," said Anne L. Balazs, Ph.D., dean of the Neff College of Business and Innovation.