KeyBank Global Leaders Forum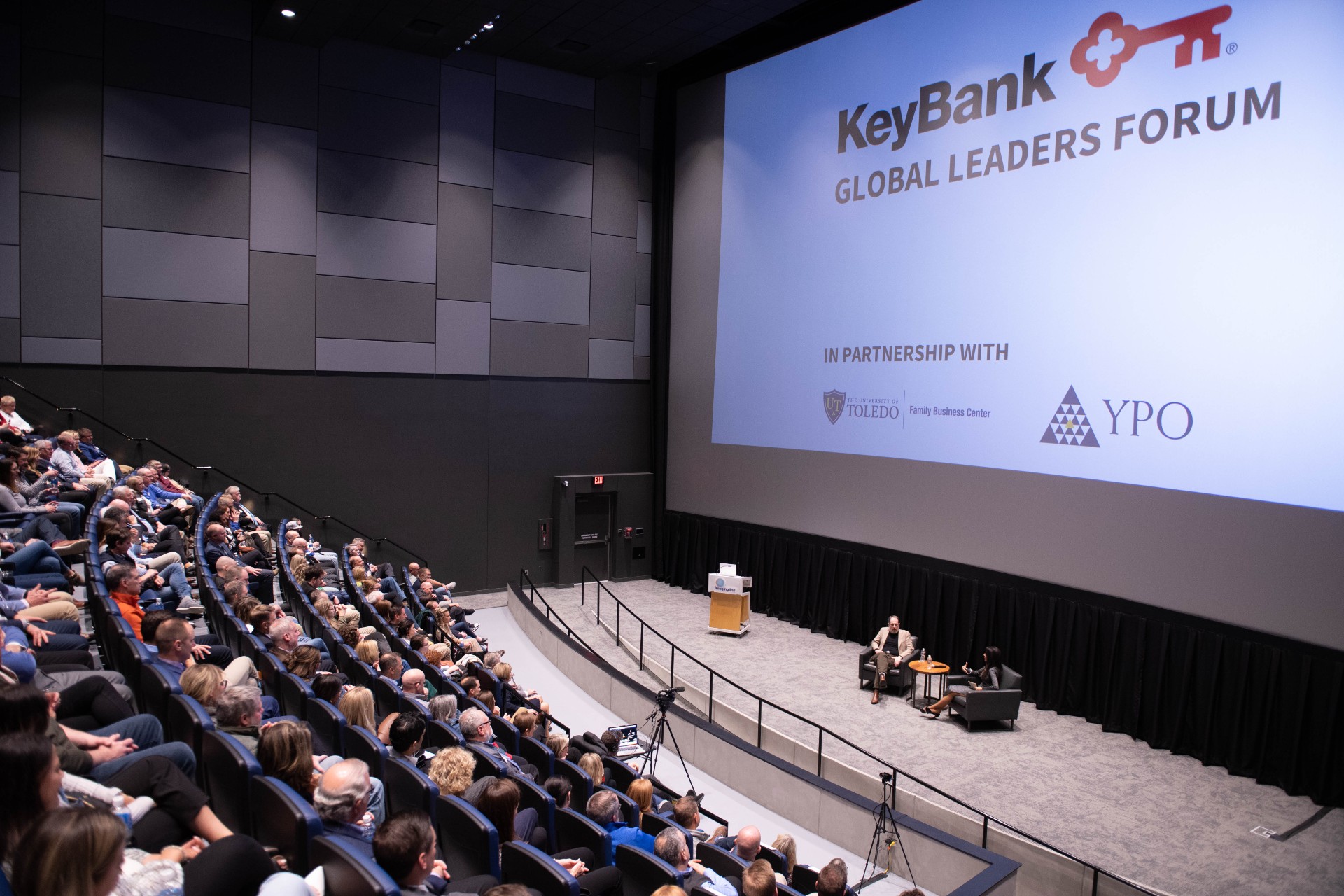 writing and rewriting my playbook featuring brendan hunt
The KeyBank Global Leaders Forum is an annual event that brings together leaders from different industries to discuss issues related to leadership and business. This year's event, hosted by KeyBank, in partnership with YPO and The University of Toledo Family Business Center, featured a Q&A with Brendan Hunt, writer, actor, and producer known for his role as Coach Beard in the hit TV show "Ted Lasso." The Q&A was moderated by Kristi Hoffman, local entrepreneur, and philanthropist, known for her impressive accomplishments in the media industry, including her notable contributions to Public Broadcasting Service (PBS).
Hunt emphasized the importance of collaboration and teamwork in creative projects, stating, "I think the key to creative collaboration is to start with the assumption that everyone has something to offer." He also discussed the significance of leadership in fostering a positive and inclusive work environment where all team members feel valued and empowered to contribute their ideas.
Using examples from his experience working on "Ted Lasso," Hunt illustrated how the show's success was due in large part to the strong sense of collaboration among the cast and crew. He said, "One of the things that made 'Ted Lasso' special was that everyone involved was genuinely invested in making something great. There was no ego involved - everyone just wanted to do their best work and support each other in the process."
Hunt also spoke about the importance of empathy in leadership, encouraging leaders to take the time to understand their team members' perspectives and needs. He added, "Leadership isn't about telling people what to do. It's about creating an environment where people feel safe to take risks and share their ideas."
During the audience Q&A session, Hunt was asked about the impact of "Ted Lasso" on popular culture, to which he responded, "I'm just glad that the show has resonated with people and that it's bringing a little bit of positivity and hope to the world."
The event was a unique opportunity for attendees to gain insights from a successful writer, actor, and producer like Brendan Hunt. It was also an exciting opportunity for the Toledo community to have such a well-known figure speak at a local event. Oh, and there was a pink hula hoop involved.