Alice H. Skeens Award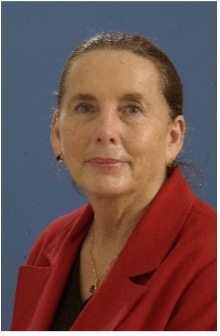 The UWC established its Outstanding Woman Award in 1987. Numerous women have been honored since its founding. In 2011, the UWC Outstanding Woman Award was re-named the Alice H. Skeens Outstanding Woman Award now the Alice H. Skeens Award to honor the life of a prolific leader who served our university for nearly five decades as a professor, administrator and advisor.  An advocate for students, employees and women, Dr. Skeens was actively involved in numerous campus committees and organizations ranging from student affairs and athletics to Faculty Senate. At the time of her passing, Dr. Skeens held the distinction of having  the longest tenure at The University of Toledo and was serving as the Dean of the College of Language, Literature and Social Sciences, now the College of Arts and Letters. Dr. Skeens steadfastly supported the mission and vision of the UWC and was the Chair of the Scholarship Committee. We continuously strive to carry on her vision by promoting scholarships for women and recognizing outstanding service and leadership at The University of Toledo.
---
UWC Sesquicentennial SPRING AWARDS LUNCHEON
Wednesday, April 12, 2023
11:30 AM - 1:00 PM
Savage Arena - Grogan Room 
Special Guests
Dr. Ardenia Jones Terry and Trudy Thomas Bond
Founding Members of the University Women's Commission
---
Award Criteria
Any UToledo faculty or staff member may be nominated. Past award winners are ineligible. Nominees are evaluated on the following criteria:
Exceptional contributions and achievements to the University
Involvement and support in the University community
Active support of women and women's issues
Longevity (minimum of five years)
Nominate An Outstanding Employee Today!
To nominate someone for the Alice H. Skeens Award, please submit the following:
Letter of Recommendation from the nominator addressing why he/she believes the nominee is outstanding.
Nominations must be received by March 15, 2023. Awards will be presented at the Annual Spring Luncheon to be held in April 2023. Questions about the nominations and past winners should be directed to Terri Hayes-Lepiarz (UWCToledo@
UToledo.edu).
---
2023
Aleiah Jones, Danielle Lutman, Stephanie Pannel, Suzanne Smith, Kandace Williams
2021-2022
Allie Berns, Brandy Brown, Katie Bush, Charlene Gilbert, Kim Gratz, Karen Hoblet, Deirdre Jones, Kristen Kirschbaum, Nilgun Sezginis, Qin Shao, Cheryl Thomas, Cassandra Zamora
2020
Award not given due to COVID-19 pandemic.
2019
Linda Curtis, Julie Fisher-Kinney, Angela Roach, Amanda Schwartz Clark , Amy Thompson, Margaret Traband
2018
Melissa Gleckler, Revathy Kumar, Michele Soliz
2017
Nina McClelland, Kaye Patten, Dorothea Sawicki, Sherry Stanfa-Stanley, Kasumi Yamazaki
2016
Sara Clark, Nadine Hoffman, Deepa Mukundan, Nicole Porter, Barbara Schneider, Betty Jean Sullivan, Mary Beth Wroblewski
2015
Celia Regimbal, Amanda Bryant-Friedrich, Tressa Johnson, Dee Talmage, Patricia Relue
2014
Sharon Barnes, Sandra Stewart
2013
Karen Bjorkman, Joan Easler, Roberta Edgecombe, Mary Ellen Edwards, Marie Janes, Susan Telljohann, Kathleen Walsh
2012
Kelly Andrews, Lynne Hamer, Barbara Kopp Miller
2011
Tammy Kneisley, Christine Keller, Virginia "Ginnie" Gulch
2010
Vandra Robinson, Sharon Periat
2009
Diane Docis, Donna Steppe, Dr. Suzanne Wambold
2008
Kathy Arquette, Marietta Morrissey, Linda Smith
2007
Terribeth Gordon-Morre, Tracci Harmon, Penny Poplin Gosetti, Lois Ventura
2006
Eileen Burg, B. Jean Haefner, Carol Holton, Laurie Jenkins, Janet Krzyminski
2005
Marcia McInerney, Mary Morrison, Nancy Morrison, Madeline Muntersbjorn, Sherry Tripepi
2004
Barbara Floyd, Brenda Lee, Barbara Mann, Diane Marker, Roxanne Ring
2003
Sandra Kosmyna, Ruthie Kucharewski, Henrietta Mister, Patricia Padilla, Maria Schwartz
2002
Karen Bell, Jill Guy, Jackie Rome, Barb Scouten, Sheila Shaffer
2001
Dale James Dwyer, Joyce Garber, Patricia Groves, Pat Murphy, Donna Rostetter
2000
Peggy Colombo, Deb Driscoll, Sandra Manton, Barb Mason, Joyce Mathis, Karen Rhoda
1999
Shamila Chaudhary, Brandy Fuller, Barbara Rondelli Perry, Barbara Sayers, Karen Slater
1998
Amy Gerlach, Lisa Puszczewicz, Ellen Page, Brandy Sylvester, Nancy Wellman
1997
Susan Andrews, Rhoda Berkowitz, Carol Nelson-Burns, Ruth Hottell, Angela Stuber
1996
Harriet Adams, Cora Allen, Selina Griswold, Renee Martin, Barbara Minor, Mary Jo Waldock
1995
Carol Golder, Lynne Hudson, Kay McGowan, Regena VanPelt, Margaret Wheelock
1994
Carolyn Baumgartner, Cheryl Bell, Carol Bresnahan, Agnes Caldwell, Eve Colman, Susan Flynn, Luanne Momenee, Jacqueline O'Neil, Pasty Scott

1993
Shelley Applebaum, Jamie Barlowe, Janie Boerner-Brown, Mary Sue Dave, Janet Green, Jennifer Mercle, Holly Monsos, Beverly More, Kay Schaffer, Christine Smallman

1992
Fran Campbell, Christine Hinko, Amy Kaylor, Carolyn McCue, Karen Miller, Shantel Ransom, Christine Spengler, Rosalie Szczublewski, Kathleen Voigt, Judith Wilkinson

1991
Donna Amstutz, Jacqueline Battalora, Maryann Heinrichs, Julie Moher, Pat Orosz, Cynthia Price, Nadine Schenher, Ethel Wilcox

1990
Patsy Komuniecki, Amy Lagger, Judy  Mausser, Deborah Pierce, Marjorie Romanoff, Kathleen Skurzewski, Julie Smoragiewicz

1989
Lisa Anne Grise, Helen Hatcher, Chris Henderson, Violet Meyer, Tessie Seaman, Ardenia Terry, Beverly Thompson, Millie Tipton

1988
Maria Babula, Joann Dixon, Lori Edgeworth, Rose Helper, Lois Hodgson, Erma Jean Hughes, Debra Logan, Alice Skeens
1987
Mildred Allred, Sydney Condray, Helen Cortes, Michelle Hayden, Mary Jo Henning, Janet Northrup, Corrine Sherman, Haru Thompson