Post-Baccalaureate Certificate in Paralegal Studies
John J. Schlageter, Ill, J.D., Esq.
Program Director
Paralegal Studies Program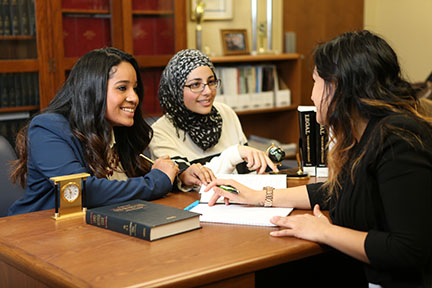 The Post-Baccalaureate Certificate in Paralegal Studies is a 30 credit hour program for students who already hold a bachelor's degree and/or a master's degree and is fully approved by the American Bar Association. It is offered for paralegal education and provides course work and practical experiences designed to develop the knowledge and communication skills necessary for contribution to the legal profession. Paralegals may not provide legal services directly to the public except as permitted by law.

The job outlook for paralegals is encouraging. According to the Bureau of Labor Statistics, employment of paralegals is projected to grow 17 percent from 2012 to 2022, faster than the average for all occupations. According to the National Association of Legal Assistants Paralegals (NALA) 2013 National Utilization and Compensation Survey Report, the national average value for paralegals in the year 2012 was $57,388.00 (includes both salary and bonus compensation).