Microsoft Office 365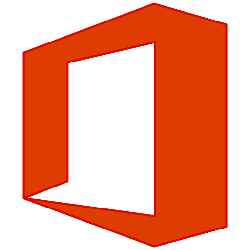 We are providing a license to access Office 365 to registered students, faculty and staff for FREE. This cloud-based software ensures access to university Email  as well as the latest version of Word, Excel, PowerPoint, and more.  Save and access your files from any internet enabled device using OneDrive.
Learn how to migrate your H: Drive files to OneDrive

To access Microsoft Office 365 go to: office365.utoledo.edu 
Need Publisher or Access on your personal computer?  These products are not available in the Office 365 web edition. To obtain these products download the locally installed Office 365 Professional Plus 
This will install the following apps on your computer: Word, Excel, PowerPoint, OneNote, Access, Publisher, Outlook, Skype for Business, OneDrive for Business 
---
For more information visit the Office 365 Frequently Asked Questions page 
---
Comprehensive Office Training 
As part of a new offering from Microsoft, you are eligible to access E-Learning courses online at Microsoft.com. These courses are meant to help you keep up-to-date with the latest major software releases.
To gain access to the Microsoft® E-Learning courses, please follow the steps below:
 Go to  https://myutaccount.utoledo.edu. Login and click on the Microsoft ELearning button and download the access code.    


Input your multiuse access code:  (The code is case-sensitive. Be sure to include the dashes and do not enter any spaces.)
You will be prompted to sign in. Use your user account UTADusername@rockets.utoledo.edu. For example: "jdoe@rockets.utoledo.edu".
You will receive an e-mail confirming your registration.
From the confirmation e-mail, click the link to complete the e-mail confirmation and activate your courses.
You are prompted to sign in again, use the same sign in as step 4 UTADusername@rockets.utoledo.edu.
A confirmation page appears indicating that the access code has been accepted (or you may receive an error message if the code was not accepted).
Click the My Learning link to see list of available courses.
Click a course title to launch the offering. You have 12 months from the time of launch to finish that course. 
 To access your course at any time, please follow these steps:
Click the "Sign In" button in the upper right corner of the page. Sign in.
Click the My Learning Catalog link on the left side of the page under customer.
Login.
Begin your E-Learning course.