LaValley Law Library Staff
The mission of the Law Library is to support the research and education endeavors of the students and faculty of The University of Toledo College of Law. The Library pursues this mission by acquiring, organizing, disseminating, and facilitating the use of legal information in appropriate formats and by providing high quality service in a physical environment conducive to research and study. The Library staff believes that its own success is mirrored in the academic success of each student and faculty member.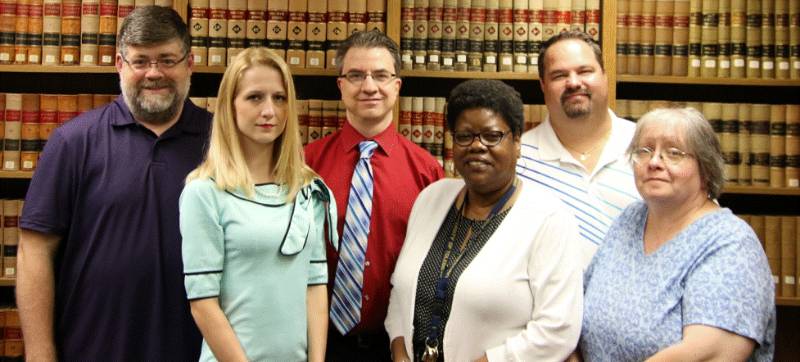 Left to right: Rick Goheen, Christie Lowry, Ryan Overdorf, Claudia Dansby, Derek Dickerson, and Tania Park-Thomas.
Not pictured: Barb Avery. 
Circulation Desk  419.530.2733


Reference Desk  419.530.2946
Rick Goheen
Assistant Dean for the Law Library & Associate Professor of Law
419.530.2945
Rick.Goheen@utoledo.edu
Christie Lowry
Legal Reference Librarian
419.530.2880
Christina.Lowry@utoledo.edu
Ryan Overdorf
Senior Electronic/Media Services Librarian
419.530.2759
Ryan.Overdorf@utoledo.edu
Barbara Avery
Weekend Reference Librarian
419.530.2946
*Claudia, Derek, and Tania are no longer part of the library staff but we remember them fondly and wish them well.