Exhibits and Displays
Remembering World War I
November 8th, 2019 through December 14th, 2019

In celebration of the 100th anniversary of the signing of the Armistice, which ended WWI, the Library offered an array of programming to help commemorate the War to End all Wars. 
The Roger Ray Institute for the Humanities Symposium - Memories of World War I: Cultural Representations of and Political Reactions to the "Great War" (1914-1918)
Exhibit of WWI photographs and artifacts from the collections of Richard Oliver, and the Ward M. Canaday Center for Special Collections.

 

Readings by the actors starring in the Dept. of Film and Theatre's adaptation of Erich Maria Remarque's Novel All Quiet on the Western Front.

  

Written and directed by Dr. Matt Foss.
Free screening of an English adaptation of All Quiet on the Western Front.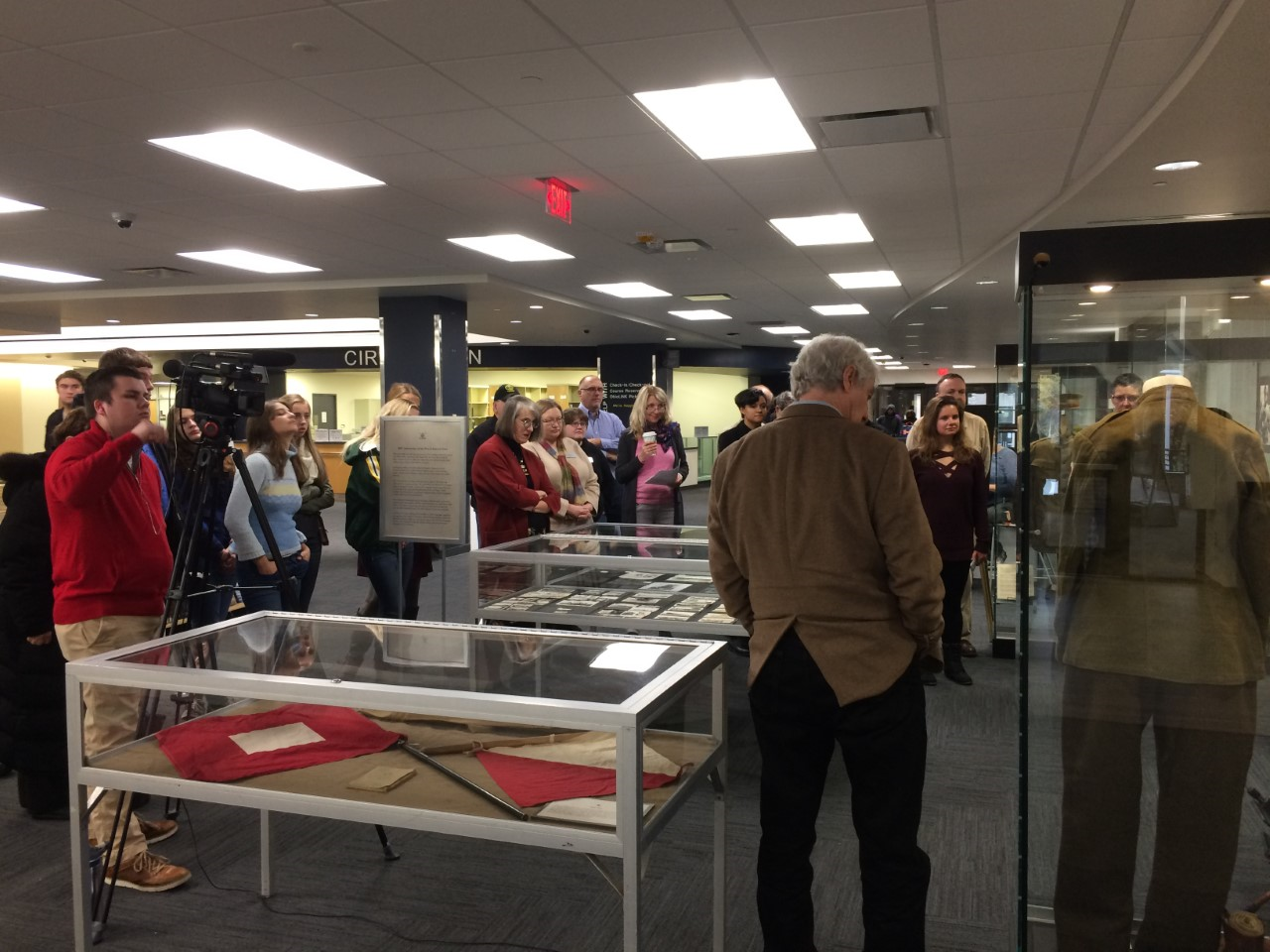 Another Exhibit
Etc.
Investigate making this as a Wordpress site.