The University of Toledo Department of Anesthesiology offers four years of postgraduate education, including the clinical base year (CBY), leading to eligibility for certification by the American Board of Anesthesiology (ABA). Our department is also home to a one-year accredited pain fellowship, leading to subspecialty board certification in pain management by the ABA.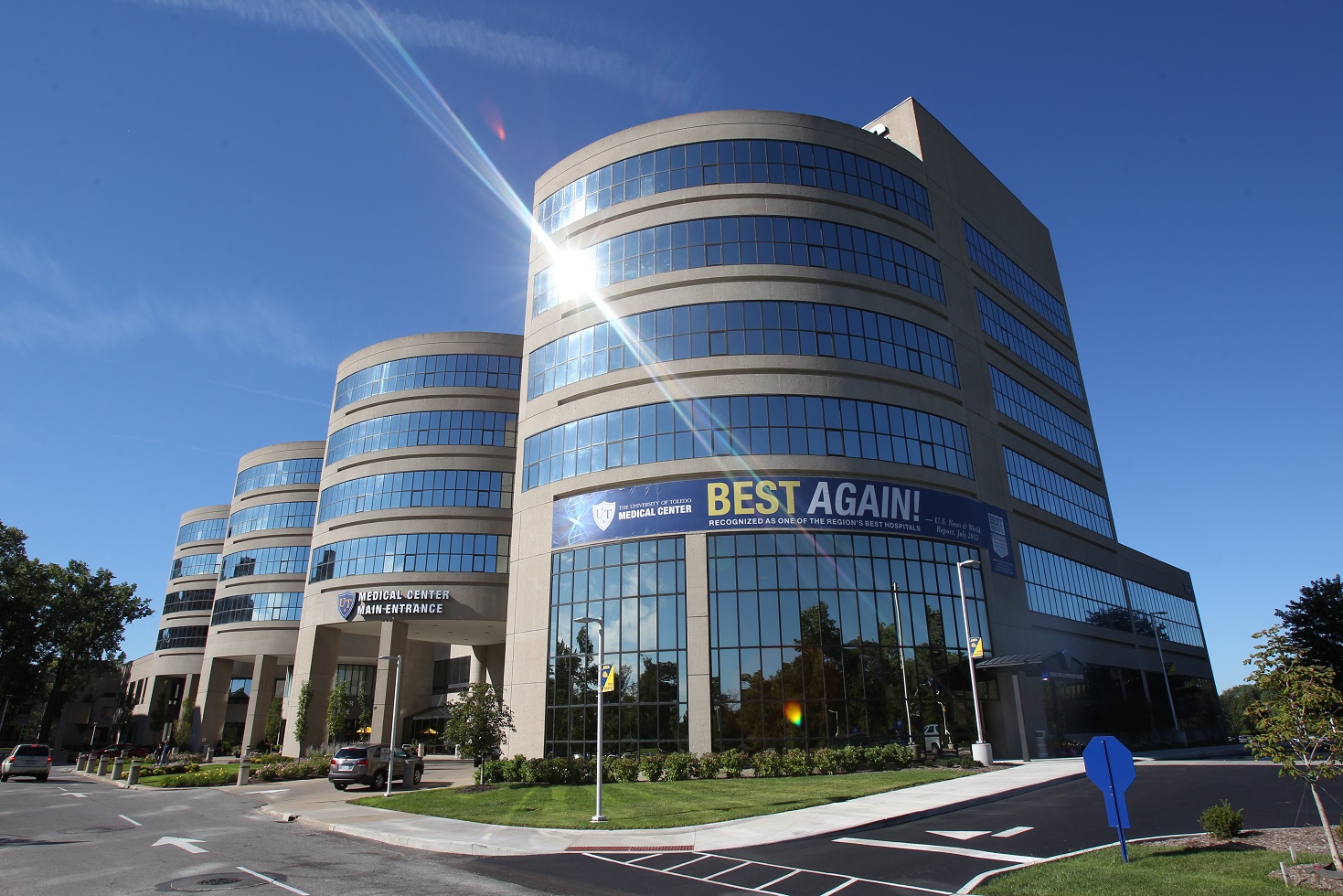 Clinical components of training are located mainly at the University of Toledo Medical Center (UTMC), with a few rotations offered offsite. UTMC serves a patient population throughout Northwest Ohio, Southern Michigan, and Northeast Indiana.
Our institution provides a wide variety of surgical procedures. Our open heart experience includes ventricular assist devices, ECMO, robotic surgery, minimally invasive techniques, and TEE (which we have performed on every amenable cardiac case since 1994). The vascular service is extremely busy with endoscopic, open, and hybrid procedures performed on a daily basis. Neurologic surgical anesthesia includes that for Stealth® and stereotactic guided craniotomies, as well as coiling and stenting of intracerebral aneurysms. Somatosensory and motor evoked potentials are measured in the majority of spine cases performed here. Because of our Level 2 trauma status and aging population, our orthopedic service is very busy — leading to an experience in regional anesthesia that few (if any) other programs can match. We also see a large variety of complex general, gynecologic, and urologic procedures including many renal transplants. Virtually all services make liberal use of minimally invasive and robotic techniques.
rotations
Mercy St. Vincent's Hospital serves as our esteemed educational partner, providing a valuable platform for our Anesthesia Residents to engage in advanced cardiac and neurosurgery rotations.
The obstetric anesthesia rotations are offered at Detroit Medical Center.  Pediatric anesthesiology rotations are offered at the University of Michigan's C.S. Mott Children's Hospital, located 40 miles north of Toledo in Ann Arbor, Michigan.  Completed in 2011 at a cost of $523 million dollars, C.S. Mott Children's Hospital is a state-of-the-art center that serves the tri-state area.  During their two-month rotation there, residents are involved in complex surgeries not usually seen outside of a fellowship. Accommodation is provided for the rotations in Detroit.
Dedicated Faculty
Our dedicated faculty harbor a deep commitment to resident and student education. Being a small program, we are able to provide a great deal of personal attention to all our residents. Our curriculum can be tailored to meet the needs of individual residents, especially during the CA-3 year. 
How to Apply
Our program accepts applications only via the Electronic Residency Application System (ERAS).
Learn more.
Contact Us
Thank you for visiting our web page. We invite you to take your time exploring the site and the associated links. Please contact us with any questions: Paul Roth, residency coordinator, at 419.383.3514 or paul.roth2@utoledo.edu.