Education
The Department of Dentistry has two fully American Dental Association accredited residency training programs, one in general dentistry and the other in pediatric dentistry. Twelve residents (six general dentistry residents and five pediatric residents) are appointed in the Department of Surgery and gain significant experience.  Dental residents will have many opportunities to develop their teaching skills because of the number of medical students on the dentistry clerkship.
Both programs are fully accredited by Commission on Dental Accreditation, CODA.
---
Research
The pediatric residents are required to complete a Masters in Oral Biology. The MSBS projects are sometimes in collaboration with other Health Science Campus and Main Campus departments.
---
Faculty
The Department has dental faculty from diverse backgrounds, giving our learners a broad perspective. Subspecialty training in oral surgery, endodontics, periodontics, prosthodontics, and pediatric dentistry provide unique perspectives that enhance the educational and collaboration opportunities.
---
Clinical Care
The dental service prides itself on delivering excellent clinical care and service for our colleagues. With an ultra-modern 16-chair facility, there is an active clinical service. Additionally, the department provides services in the operating room for medically compromised pediatric and adult patients. 
---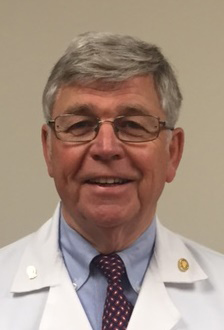 William J. Davis, D.D.S., M.S.
Professor and Department Chair