Division of Dentistry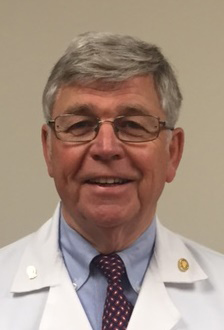 William J. Davis, D.D.S.,M.S. is Chief of the Division of Dentistry and Associate Dean of Continuing Medical Education  at the University of Toledo.  In 1987 he co-authored with Dr. L.D. Pankey, "A Philosophy of the Practice of Dentistry". 
Dr. Davis graduated from Marquette University in 1970.  Following graduation from Marquette he joined the Navy. He continued his education at Sloan Kettering Cancer Center from 1974-1974.  In 1977 he received a Master of Science degree in Prosthodontics from the University of Michigan.  He remained on the U of M faculty until 1978 when he moved to Toledo to become Director of the General Practice Residency Program at Medical College of Ohio.  In June 2000 he completed a one year certificate in Medical and Health Education from the Graduate School at the Medical College of Ohio.
Bill is an active practicing dentist, a teacher, and Certified Flight Instructor. His academic interests include teaching the Pankey Mann Schuyler Technique of Oral Rehabilitation, the Pankey Philosophy and Massad Predictable Complete Dentures Technique.
The Division of Dentistry has two ADA approved residency's. A one-year general practice residency and the other a two-year pediatric dentistry residency with a master's degree.