Fellowship Highlights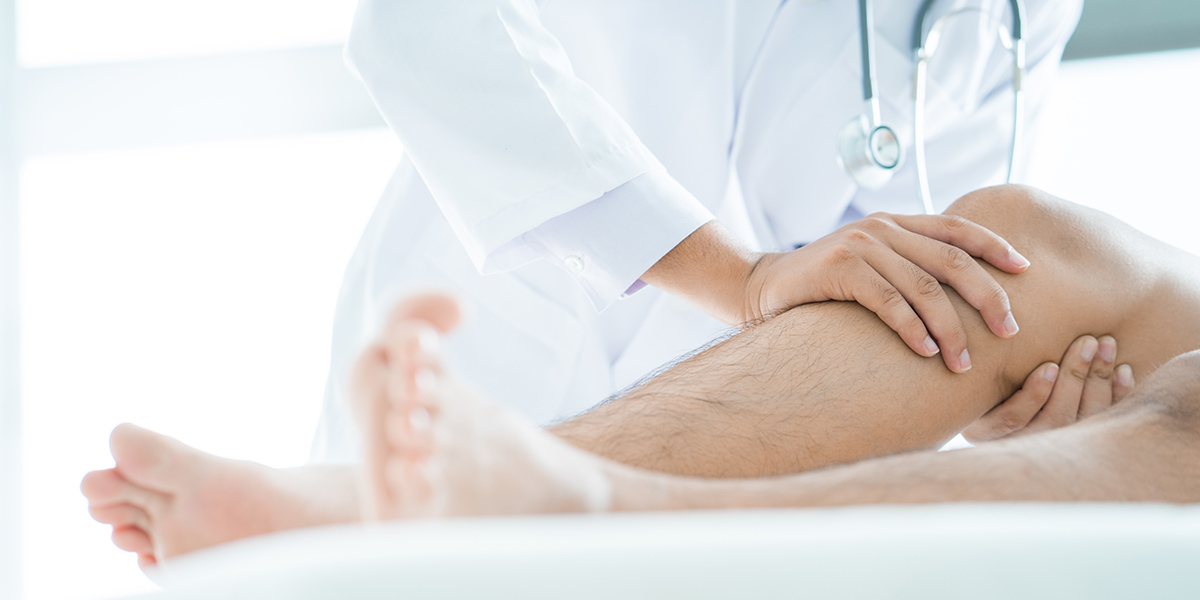 As you build your career in sports medicine, you need a certain knowledge base about athletes and their needs. Understanding and getting hands-on experience in orthopaedics, physical medicine and rehabilitation, physical therapy, nutrition, and exercise physiology will help you provide the best care possible for your patients. Whether you would like to treat athletes in your practice or provide sports medicine coverage for athletic events, the University of Toledo Primary Care Sports Medicine Fellowship is designed to give you the advanced training necessary to help you achieve your practice goals.
---
Core Curriculum Opportunities
As a fellow, you will:
Provide hands-on team sports coverage at Triple-A baseball (Toledo Mud Hens), ECHL Minor League hockey (Toledo Walleye), NCAA Division I (University of Toledo), area high schools, and community athletic and mass participation events.
Prepare and present didactic lectures to athletic trainers, physical therapists, residents, staff, medical students, and the public on a variety of topics.
Review pertinent sports medicine literature and landmark research in a monthly journal club.
Enhance your understanding of various imaging techniques at a monthly sports medicine radiology conference as well as rotation and longitudinal experience.
Develop research case study skills with opportunities to give formal presentations about significant sports medicine issues at local, state and national meetings.
Learn about and practice cutting-edge technology including musculoskeletal ultrasound, ultrasound-guided injection, platelet rich plasma, and stem cell treatments. Learn and develop osteopathic manipulative treatment (OMT) skills. Our MD and DO fellows graduate with a solid understanding of OMT and feel comfortable using it in their own practices and on the sideline.
Have twice weekly exposure to your primary discipline.
This core curriculum is based upon the guidelines set forth by the Accreditation Council for Graduate Medical Education.
Two to three half days of dedicated Primary Care Sports Medicine office.
This core curriculum is based upon the guidelines set forth by the Accreditation Council for Graduate Medical Education. If you would like to know more about the fellowship's core curriculum, you can also view a comprehensive curriculum outline (PDF) and sample rotation (PDF) and another sample schedule (PDF).
---
Program Highlights
The fellowship's comprehensive core curriculum means you will be poised for great success in your sports medicine practice upon completion. Some of the highlights of your training will include:
Primary Care Sports Medicine Clinic
Treat sports medicine patients exclusively in Sports Care performing initial evaluation and treatment with a knowledgeable faculty that promotes diversity in teaching sports medicine on adolescent and adult patients.  
Sports Medicine Orthopaedics
Gain enhanced orthopaedic assessment skills, surgical knowledge and appropriateness of referrals through hands-on instruction and direct observation with fellowship-trained sports medicine orthopaedic surgeons in their practice, in training room and on the sideline.
Exercise Physiology
Consult or refer patients to an on-staff exercise physiologist for sports-specific training regimens and wellness programming, and learn how to conduct cardiac stress tests and fitness evaluations.
Sports Nutrition
Refer sports medicine patients to a registered dietitian for dietary counseling and monitoring, and learn from individual and group lectures about specific dietary topics.
Sports Psychology
Consult a clinical psychologist to evaluate and treat sports-related psychological disorders, and learn from informal individual discussion and group lectures about specific sports psychology topics.
Physical Therapy / Rehabilitation
Work directly with an on-site sports medicine physical therapy clinic to evaluate, treat and rehabilitate patients with athletic injuries and provide post-operative care while learning rehabilitation concepts, use of modalities, bracing/taping techniques, orthotic evaluations and functional evaluation of athletes.
Primary Care Specialty
Focus on your own primary care discipline at local ProMedica facilities.
---
Learn more
We appreciate your interest in The University of Toledo Primary Care Sports Medicine Fellowship, and we invite you to take a few minutes to learn more about the program. Meet our faculty and fellows and learn about the program's benefits. Investigate our main facility and learn more about the area. Interested in applying? You can apply online or contact our fellowship coordinator for more information.