ASSISTIVE/ADAPTIVE VIRTUAL LAB PROJECT

Assistive technology is provided for students with disabilities, although it is often limited to specific locations and restricted hours of access. Students who need off-campus and 24/7 access to adaptive software often must purchase expensive software independently. The virtual lab houses assistive/adaptive software on "virtual" computers that will be accessible to students 24 hours a day, seven days a week, from anyplace in the world where they can access the internet.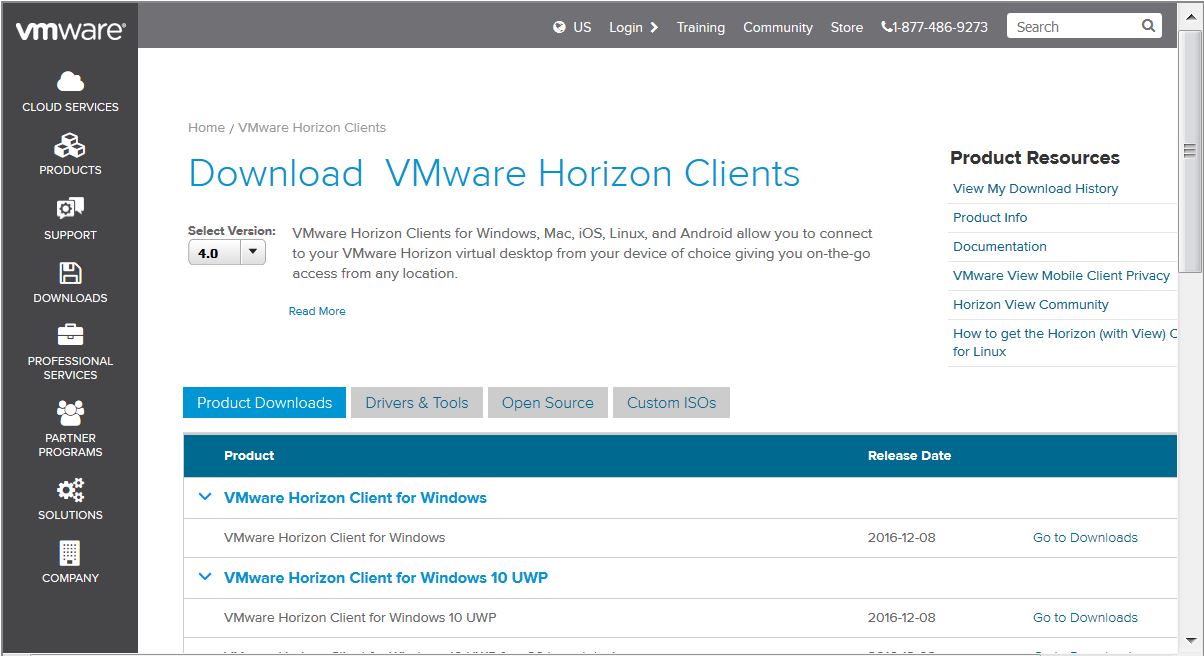 JAWS (Job Access With Speech)
JAWS is a computer screen reader program for Microsoft Windows that allows blind and visually impaired users to read the screen either with a text-to-speech output or by a Refreshable Braille display.
The software includes a mode designed specifically for web use, activated when Internet Explorer is in the foreground.
For web pages, JAWS first declares the title and number of links.
Speech is toggled on/off with the Ctrl key; lines are navigated with the up/down arrow keys, and the (shift) Tab key moves between links and controls.
Forms are found and read with Ctrl+Insert+Home, then the F key. JAWS can access headings in Word and PDF documents and web pages.
JAWS' feature set and configurability have been described as "complex", with training recommended for users such as web designers performing accessibility testing, to avoid drawing the wrong conclusions from such testing 
KURZWEIL
Kurzweil 3000 is an assistive technology, text to speech, learning tool that supports the concept of Universal Design for Learning with a suite of powerful reading, writing, test-taking, and study skill tools that makes curricula accessible to all students.
It is particularly appropriate for students with learning disabilities such as dyslexia, dysgraphia, those who require reading intervention, students struggling with reading comprehension and English Language Learners (ELL).
Kurzweil 3000 can be used at all levels within a multi-tiered system of support (such as Response to Intervention (RtI)) to prevent students' academic performance from slipping.
In addition, Kurzweil 3000 supports the principles of Universal Design for Learning (UDL) enabling students of all abilities to engage with digital text.
CLARO SCREEN MARKER
ScreenRuler Suite is a dynamic software package to assist with reading on the PC and Mac. Users can focus and track around a computer screen easily. Designed with maximum simplicity, adaptability and flexibility, users of any age and level of ability will benefit from this suite.
The ScreenRuler Suite includes ScreenMarker, reading and tracking feature, ClaroView, color overlay, and the latest version of ScreenRuler.
ScreenRuler allows part of the screen to be highlighted or underlined depending on the user's preference.
ScreenRuler can assist users when viewing text on-screen. It provides a strip or ruler across the screen, which can have the contrast changed and have the background colored or greyed out.
CLARO CAPTURE
ClaroCapture V2 can collect text, audio and images from any document or web page, grouping it as a project file. The research file can be sent to Word, PowerPoint or ClaroIdeas, a latest ideas mapping software. It can also extract highlighted text from Microsoft Word documents. ClaroCapture is a great study skills tool.
With ClaroCapture information can be captured and exported to various programs. Selected text can be captured from any computer application – web pages, PDF files, Word documents, databases – and add it to the current project. Images, audio and video files can be added by dragging them into the Capture project list.
Color highlighted text in Microsoft Word can be captued and added to the current project. Using a color highlighting technique (using Microsoft Word highlighter) can speed up researching and key point identification.


The highlights can be extracted from the whole Word document, or section by section, depending on the highlighting method.
With ClaroCapture an area of the screen can be selected and ClaroCapture will add this area as an image to the current project.
Great for adding the combination of pictures, graphs and associated text and references.
CLARO IDEAS
ClaroIdeas is the successor to Mindful and is an easy to use, powerful and fresh visual software solution for assisting with research, planning, outlining, studying and presenting.
ClaroIdeas will help users and groups to capture their ideas, pictures, research notes, web page links, audio and video files with more freedom, flexibility and creativity.
Creating Idea Maps using ClaroIdeas enables users to focus thoughts, organize concepts and include text notes, graphical and media content.
A user can plan revision, reports, essays and presentation content in a more spontaneous but controlled manner with ClaroIdeas.
Idea Maps allow a user to focus on bringing together thoughts and related content in various formats, and are a recognized way to maximize learning potential, improve problem solving, enhance research and aid revision.
With ClaroIdeas, Idea Maps can be converted to linear structured Microsoft Word documents or PowerPoint presentations, allowing for further composition, presentation and publishing. Idea Maps can be easily organized, reorganized, linked to other maps and content. Maps can also be turned into accessible PDF files or transferred to most smart phones – great for presenting and revision on the move.
CLARO READ
ClaroRead is a highly effective, multi-sensory software solution for supporting reading and writing. Designed with maximum simplicity and flexibility for all ages and abilities, ClaroRead aids concentration and increases confidence.
ClaroRead can speak practically any on-screen text out loud, and is perfectly integrated with Microsoft Word.
With ClaroRead Plus and Pro, scanned books and documents are also read back with complete clarity.
A wide range of visual tools are included to color, highlight, and focus on text as it is spoken by the computer.
ClaroRead improves written accuracy with an enhanced spell check, homophone check, thesaurus and speaking dictionary. Words can also be spoken back as they are typed.
ClaroRead is easily customized to suit individual needs – making it the ideal companion for learning and working.
CLARO VIEW
ClaroView is an innovative, easy to use software application that can assist certain PC users.
It allows better viewing of the PC screen, with the potential to make browsing and reading easier.
It can change the color of the screen and the extent of the tinting.
ClaroView will work with any piece of software, as it acts as an overlay on the PC screen (see example below). From a technical point of view, it will not interfere or clash with the PC video card.
With ClaroView, the color of the overlay can be chosen from the whole color spectrum. The tint level can also be adjusted to make it brighter or darker. As users have different visual preferences, ClaroView allows the color of the overlay to be set.
The color settings will be retained. There is a single button to reset the color to the standard display settings.
PDF READ ALOUD
Read Out Loud is a Text-to-Speech (TTS) tool that is built into Adobe Reader 6.0.
It reads text contained within a document window.
This functionality is different from "screen reader" technology, which not only reads text within a document but also lets visually impaired users navigate their computer and access menu items, dialog boxes, or message boxes.
To make the document read:
From the View menu:
Choose Alt + V for View, then A for Read Out Loud, and then O for Read this page only.
Choose Alt + V for View, then A for Read Out Loud, and then E for Read to end of document.
Choose Alt + V for View, then A for Read Out Loud, and then P to Pause reading. Note that if reading is paused, this command changes to Resume reading. Press the letter R to Resume reading.
Choose Alt + V for View, then A for Read Out Loud, and then S to Stop reading.
Keyboard commands are:
Ctrl + Shift + V to Read this page only.
Ctrl + Shift + B to Read to end of document.
Ctrl + Shift + C to Pause or Resume reading.
Ctrl + Shift + E to Stop reading.
TALKING WORD PROCESSOR
Talking Word Processor is an easy-to-use word processing program that combines text-to-speech capability with powerful learning technologies.  It is compatible with most standard word processor files, including the latest versions of Microsoft Word, standard text, and Rich Text Formats (WordPerfect).
Packed with features, Talking Word Processor is a powerful learning tool. With the press of a single key, you can hear text as it is typed and the "word repeat" feature repeats the word after it's been typed.
"Sentence Repeat" will automatically read an entire sentence upon completion.
Talking Predictor Pro word prediction adds robust features to help everyone in composing and writing.
The integrated dictionary allows the user to look up and read the definition of a word simply by double-clicking it.
LMIS Summarization quickly and efficiently digests large volumes of text-based content in both English and French.
LIGHTNING WITH SPEECH
Lightning Plus with Speech is designed to assist with the reading of text on-screen. Whatever appears on the computer screen can be magnified up to 36 times. With Lightning, the entire screen or screen selection can be magnified, with a magnification strip or lens. Lightning works well with all Microsoft Windows applications.
Lightning has been designed primarily to help people with low vision. Lightning Plus with Speech is excellent software, providing a great feature range and excellent reliability.
Screen Reading
Lightning Plus with Speech will speak all windows menus and dialog boxes, allowing full control of the computer. It gives full speech feedback for most text based word processing tasks including editing documents in Microsoft Word, WordPad and Notepad.
Color and Locator Options
Lightning Plus with Speech, with its customizable color options, allows for better viewing of the PC screen with the potential to make browsing and reading easier. It can change the color of the screen theme, vary the brightness level and the contrast level.
Lightning Plus with Speech features highly visible and easily customizable pointer locators. This feature is designed to help the user track and keep sight of the mouse pointer even on pages which may hide or obscure it.
The Caret (input cursor) is also customizable and can be highlighted, making it easier for the user to find their way, ideal when word processing and data inputting.
Lightning will magnify whatever appears on the computer screen up to 36 times. These high levels of zoom help with very low vision, and the font smoothing makes it easier to read and use text at high levels of zoom.
TEXT-TO-AUDIO
Text-To-Audio is an industry leader in converting electronic documents to audio files. Use of high-quality digital voices provides the highest fidelity digital speech audio. Text-To-Audio can even be used to turn E-books to "audio books".
With Text-To-Audio, you are no longer tied to your PC once you create the audio files.
The convenience of Text-To-Audio means that you can now fit reading into your schedule by turning electronic documents into portable compact audio files that you can listen to while doing other activities like traveling or exercising.
Features of Text-To-Audio
Auto segmenting of files. An eBook would make a file so large it would be almost useless. Text To Audio can automatically break up an eBook into time audio segments or by bookmarks that you can insert. Each segment becomes a track on an audio CD.
Clear Audio Technology gets the clearest audio files possible.
Fast. It has the fastest conversion time yet creating an hour audio in only 4 minutes.
Audio File converter can convert existing audio files to one of two different types.
Works with any SAPI-5 compliant digital voices.
Multiple file formats. Works with all versions of Microsoft Word files, Standard Text, Rich Text Format and HTML style.
Can create MP3 and WAV files.
Compresses files as it creates them.
Select up to 20 documents to process.
Built-in talking word processor.
Multiple voices from which to choose.
Each document can have its own settings.
NVDA (NonVisual Desktop Access)
NVDA software enables blind and vision impaired people to use a computer by communicating what is on the screen using a synthetic voice or Braille. It was created by NV Access founders Michael Curran and James Teh – blind computer programmers who believe passionately in universal access to computers.
NVDA is the only screen reader for Microsoft Windows that is totally free, yet fully functional and portable. NVDA is open source software.
NVDA uses eSpeak as its integrated speech synthesizer, and also supports SAPI synthesizers.
It can be downloaded to the PC, or to portable media such as a USB stick which can be used with any computer at school, work – anywhere!
Besides general Windows functionality, NVDA works with WordPad, Notepad, and Internet Explorer.
It supports the basic functions of Outlook Express, Microsoft Word (2000/XP/2003) and Microsoft Excel (2000/XP/2003).
Support for the free office suites LibreOffice and OpenOffice.org requires the Java Access Bridge package. NVDA also supports Mozilla Firefox (version 3 or higher).