How to apply - Pharm.d. 
High School Students
High school students have two pathways to secure a seat in the Doctor of Pharmacy (Pharm.D.) professional division: Direct Admission and Traditional Admission. Both options begin with entering pre-pharmacy at UToledo. 
Direct Admission
High school applicants who indicate pre-pharmacy (PREP) as their major, will be offered the opportunity to apply for Direct Admission. Direct Admission will reserve placemeent in the Pharm.D. class of the student's third year of study. 
Direct Admission Application Requirements
High school GPA of 3.5 or higher
Essay
Virtual or phone interview
International students: TOEFL iBT minimum score of 80; four minimum sub-category scores of 18
Traditional Admission
As  UToledo pre-pharmacy majors, students are prepared to apply for the Pharm.D. program during their second year. PREP students follow a course of study which includes Pharm.D. prerequisites and the core requirements to receive a Bachelor of Science degree.
Non-High School Students
UToledo students from other majors and students from other colleges and universities may apply for admission through the Traditional Admission pathway. If you have a plan to complete the prerequisite courses and 60 total credit hours by the summer prior to starting in the professional division (P1 fall), you can apply directly to the Professional Pharm.D. program at UToledo today! Please note: a bachelor's degree is NOT required to apply.
Traditional Admission Requirements
Completion of prerequisite courses by summer prior to matriculation
60 credit hours by summer prior to matriculation
Two evaluations (letters of reference)
Interview with pharmacy faculty (by invitation)
International students: TOEFL iBT minimum score of 80; four minimum sub-category scores of 18
---
Questions?
If you are a student who has college credit but are unusure if you meet the requirements to apply to the Pharm.D. program, we are happy to assist! Please contact our coordinator of Pharm.D. admissions, Meghan Schumaker.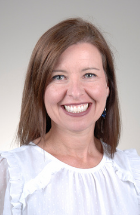 Meghan Schumaker
Coordinator of Pharm.D. Admissions
419.383.1902