Welcome
/pharmacy/
Connect With Us
Resources and Links
Contact Us
Health Science Campus
Frederic and Mary Wolfe Center
Room 274
Phone: 419.383.1910
Fax: 419.383.1909
pharmacy@utoledo.edu
Pharmacology Links
Department of Pharmacology
Pharmacology is the science that deals with the origin, nature, chemistry, effects, and uses of drugs; it includes pharmacognosy, pharmacokinetics, pharmacodynamics, pharmacotherapeutics, and toxicology. This science deals with the study of drugs in all aspects: the properties and reactions of drugs, especially with relation to therapeutic value, as well as the discovery, chemistry, composition, identification, biological/physiological effects, uses and manufacture of drugs.
About the Department of Pharmacology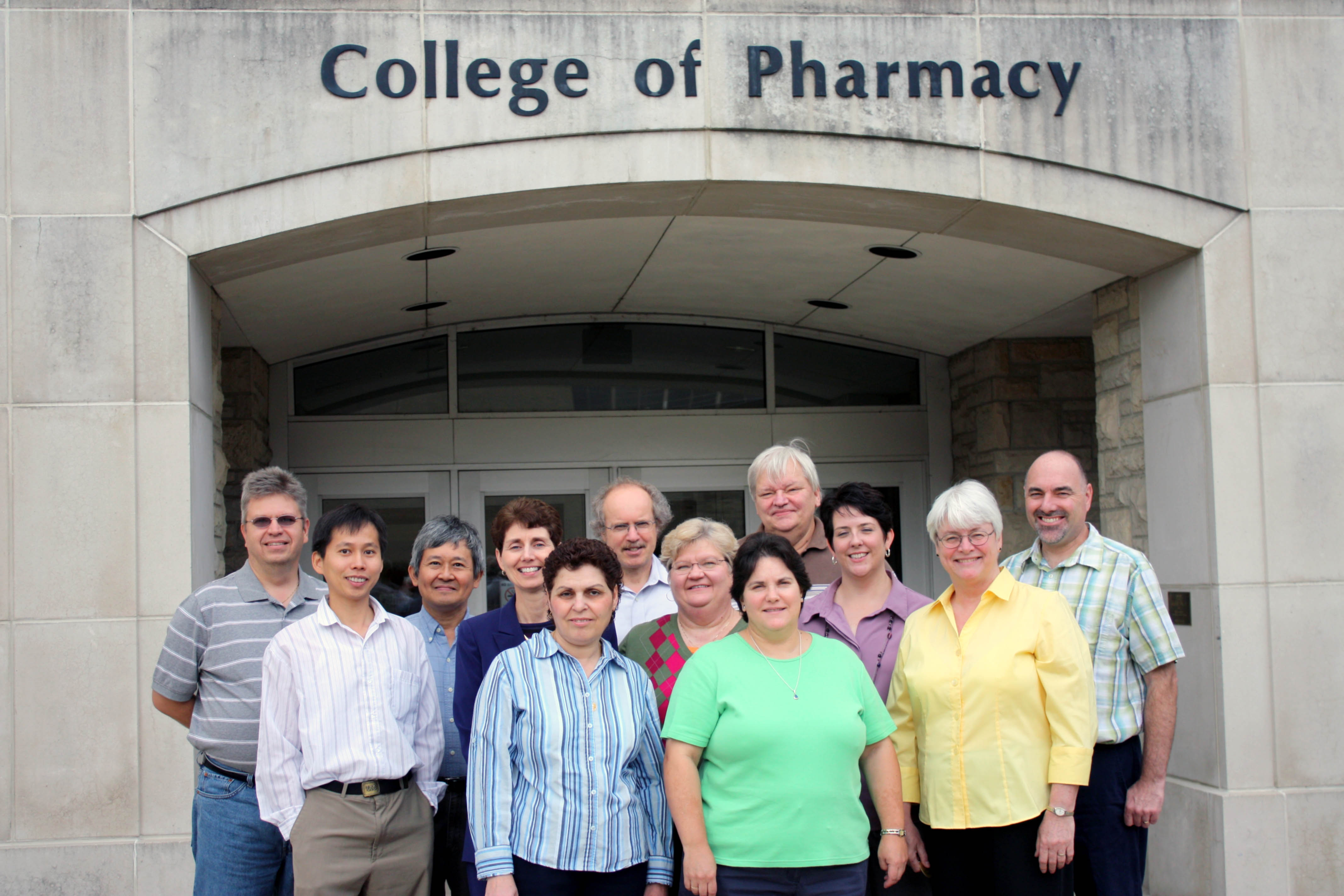 The Department of Pharmacology offers degree programs in the pharmaceutical sciences at the baccalaureate and graduate levels and contributes to the training of students in the PharmD and BSPS programs. Departmental courses cover a broad range of disciplines, including pharmacology, toxicology, pharmaceutics and epidemiology. The department faculty have research interests in toxicology, pharmacokinetics, biopharmaceutics, neurochemistry, molecular pharmacology, gene therapy, drug metabolism and pharmacoepidemiology.
The Department of Pharmacology seeks to integrate both basic and applied research in the pharmaceutical sciences into the academic programs in order to provide students with the information they need to be successful in the challenging fields of pharmacy and the pharmaceutical industry. The Department of Pharmacology graduate program offers a graduate certificate in Pharmacology/Toxicology as well as the M.S. in Pharmaceutical Sciences and the Ph.D. in Experimental Therapeutics.
Contact Information
Chair, Dr. Ezdihar Hassoun
The University of Toledo College of Pharmacy and Pharmaceutical Sciences
Department of Pharmacology
3000 Arlington Ave.
Toledo, OH 43614
Phone: 419.383.1910
Fax: 419.383.1909