University Counseling Center Team
Counseling center staff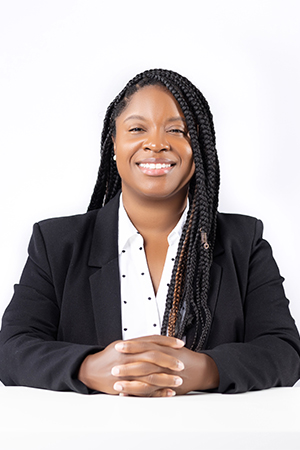 La Tasha Sullivan, PhD, LPCC-S
Director
Dr. Sullivan (Pronouns- She, Her, Hers) is actively serving as the Director of the Counseling Center promoting student wellness. Dr. Sullivan is a graduate of UToledo earning her doctorate in Counselor Education and Supervision. She is a rocket through and through, also completing her bachelor's degree at UToledo majoring in psychology. She attended the University of Dayton obtaining a Master of Science in Education degree with a community counseling concentration. She is a Licensed Professional Clinical Counselor with Supervision designation (LPCC-S) in the State of Ohio.
Dr. Sullivan believes that individuals are the experts of their own lives and that counselors play a supportive role assisting people through life transitions, treatment, and the journey to healing. Dr. Sullivan enjoys helping others and approaches situations with a student centered perspective. Her current role is in overseeing the overall operations and growth of the UTCC with her aims set to continue building partnerships across campus and the community for the benefit of students. She has four years of experience working specifically with the college student population and immensely enjoys it. She has worked with individuals from various elements of diversity and has an active interest in social justice counseling, women's issues, self-esteem, trauma, mood disorders, and relational issues.
For fun she enjoys crafting, thrifting, and family time. Go Rockets!
---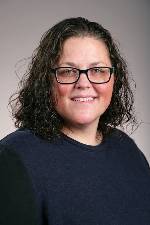 Amanda Jones, MRC, LPCC-S
Associate Director and Clinical Counselor
Mrs. Jones is a Licensed Professional Clinical Counselor with a Supervision designation who joined the Counseling Center staff in 2019. She provides students at the University of Toledo with individual, couples and group counseling, crisis intervention, consultation and assessment.
She has spent the past 8 years of her 20-year career working with college students who are experiencing a variety of issues including: depression, anxiety, adjustment, relationship struggles, trauma, substance abuse, personality related disorders, discrimination and harassment. Amanda enjoys working with college students of diverse backgrounds to assist them in accomplishing their personal, psychological and academic goals.
Mrs. Jones completed her undergraduate degree in Child and Family Community Services as well as her graduate degree in Rehabilitation Counseling at Bowling Green State University. In her free time she enjoys spending time with her family, watching reality TV and cooking.
---
---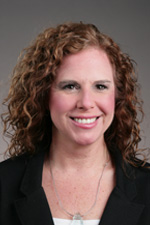 Heather Schmidt, MSSA, LISW-S
Clinical Social Worker
Heather N. Schmidt (pronouns: she/her/hers) is a Licensed Independent Social Worker and became part of the University of Toledo Counseling Center in January of 2016. She earned her Master of Science in Social Administration from Case Western Reserve University and her Bachelor of Social Work from Lourdes University. She is currently enrolled in the Educational Psychology doctoral program at the University of Toledo.
Heather provides an array of therapeutic services to students enrolled at the University of Toledo and utilizes evidenced-based treatment to meet the unique needs of each individual. Heather has several years of combined experience working in behavioral health and private practice specializing in trauma, grief/loss, adjustment, anxiety, depression, and crisis intervention. She is trained in Eye Movement Desensitization and Reprocessing (EMDR), also referred to as Bilateral or Dual Attention Stimulation (DAS), which is form of psychotherapy used to treat trauma. She is currently working on certification in the state of Ohio to continue to enhance her skill in the administration of EMDR.
In addition to being dedicated toward improving the mental wellness of students, Heather holds Supervisory Designation and has the unique opportunity as an internship site instructor to provide an eclectic internship experience to Social Work graduate students preparing them for a career in the field.
Ms. Schmidt enjoys spending time with family, annual Fall trips to the UP, relaxing poolside, meditative activities (Tai Chi), conducting research, watching forensic documentaries and other related docuseries, anything "80's" (music/movies/vintage posts on social media…etc.), and holds a special place in her heart for all animals (baby piggies in particular)!
---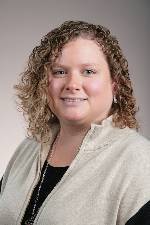 Cassie Haas, Psy.D.
Clinical Psychologist
Dr. Haas (pronouns: she/her/hers) is a full-time clinical psychologist who provides various mental health services to UToledo students.
Dr. Haas completed both her Master's and Doctorate of Psychology in Clinical Psychology at the Florida School of Professional Psychology at Argosy University. Prior to her graduate training, she completed her Bachelor's in psychology at Bowling Green State University. Dr. Haas has worked in counseling centers at several different universities in Florida, Michigan, and Ohio.
Dr. Haas provides a collaborative approach to counseling, taking time to build a strong therapeutic relationship with each client. Working through an Acceptance and Commitment Therapy (ACT) lens, she believes that struggling against our emotions often creates problems and that it is important to learn to allow ourselves to feel and experience our emotions as they naturally occur. She has extensive experience working with college students, which provides her a deep understanding of the various life transitions students may face. Dr. Haas specializes in the treatment of trauma, and also has an interest in working with anxiety, mood disorders, women's issues, multicultural issues, adjustment concerns, and relational issues.
Dr. Haas enjoys spending her free time with family and, as an animal lover, her cats and dog. Her hobbies include playing video games, cooking, trying new restaurants, attending fun local events, and photographing her pets in cute positions. She also enjoys traveling to both near and far destinations.
---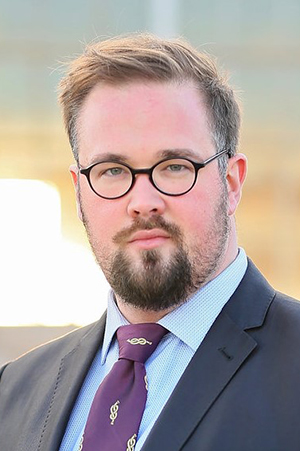 Charles Russell, Psy.D.
Clinical Psychologist
Dr. Charles Russell joined the University of Toledo in 2021. He has a wide range of clinical interests including life transitions, existential questions, development of identity, interpersonal challenges, personality concerns, psychological maturity, sexuality issues, as well as cultivating personal freedom and enhancing human dignity. In his clinical work, Dr. Russell has worked successfully with people across the lifespan, in the contexts of individual, couples, and group therapies, who have experienced a wide variety of concerns.
Dr. Russell tailors treatment to meet the needs of individuals. Often his work integrates psychodynamic, interpersonal, emotion-focused, cognitive-behavioral, and solution-oriented techniques. When working with couples, Dr. Russell uses a specific therapy model called Relationship Enhancement. Dr. Russell has also been trained in and uses EMDR, a treatment developed for those who have had disturbing life experiences.
Among his many interests, Charles enjoys spending time with family and friends, competitive wookie calling, listening to music and singing, dancing, pretending to be offended, traveling, going outside during tornado warnings, new cultural experiences, jaywalking, learning, as well as asking irrelevant and absurd questions at inappropriate times.
---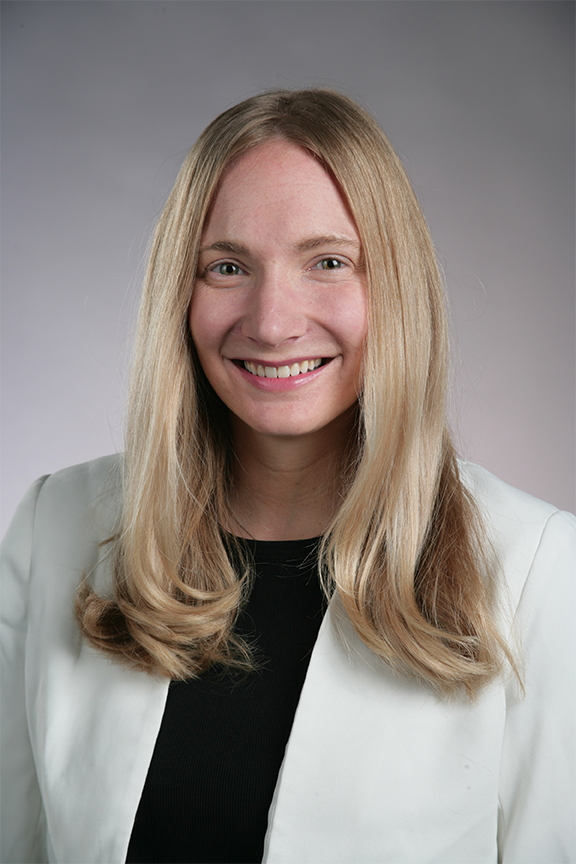 Alexandria Carlson, MA, LPC
Professional Counselor, Health Science Campus Liaison
Alexandria Carlson recently joined the team from Denver, Colorado where she had been practicing psychotherapy for five years. She holds a master's in clinical mental Health Counseling from Adams State University in Colorado.
Some notable experience Alexandria holds in the field of counseling include working with a Depression Intensive Outpatient Program, as well as an Addiction Rehabilitation unit at an Intensive Residential Treatment level of care. She has also worked with those suffering from eating disorders with the Eating Recovery Program in Denver.
Alexandria is passionate about working with populations that hold presenting problems such as depression, anxiety, trauma-informed care, relationship issues, mood-disorders, career-counseling & eating disorders. Evidence Based Practices that Alexandria prefers to utilize are those such as CBT, ACT, BA, DBT, motivational interviewing & trauma-focused sensitivity. She strongly believes in individualized and collaborative care to allow the client to choose the direction & take ownership of their treatment. She frequently uses psychoeducation & normalization of the brain & body responses to stress. Alexandria often references the biopsychosocial model of care in session as well as while collaborating with her client's other medical providers.
Alexandria loves traveling with her partner, skiing in the winter, finding new beaches, trying new foods from different cultures, as well as spending time with her family & friends whenever possible.
---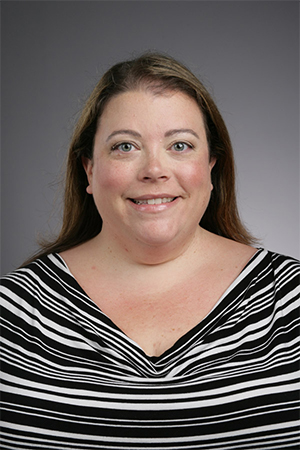 Hilary Thorpe, LPCC-S
Domestic Violence/Sexual Violence Counselor and Clinical Counselor
Hilary L Thorpe (pronouns: she/her/hers) is a Licensed Professional Clinical Counselor with Supervisory designation (LPCC-S) who joined the University of Toledo as a counselor in 2017. Prior to working for the University, she worked in both community mental health and private practice. She graduated from Ohio State University with undergraduate degrees in Biology and Criminology, and earned her Master's degree in Clinical Mental Health Counseling from the University of Toledo.
Hilary specializes in trauma work, and has received training in both EMDR and Internal Family Systems. She has extensive experience working with trauma, depression, anxiety, LGBTQ+ issues, and relationship counseling. Hilary enjoys working with the diverse array of students we have here at UToledo and appreciates the opportunity to be a part of their college experience.
Hilary loves to read, cook, travel, and spend time with her family.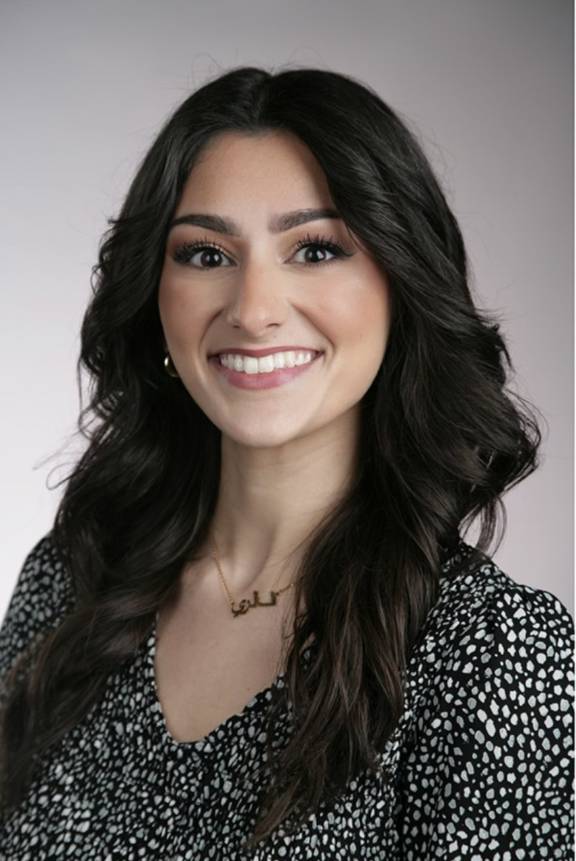 Valerie David, MA, LPC
Licensed Professional Counselor
Valerie (she/her/hers) is a Licensed Professional Counselor who earned her master's degree in clinical mental health counseling from the University of Toledo. She completed her internship experience through the university's counseling center and is excited to be returning as a full-time staff member. 
During her time as a graduate student, Valerie served as a liaison at the Zepf Center, offering trauma-informed care to diverse walks of life with various community mental health needs. Her identity as a second-generation immigrant has fermented a passion to understand the dynamics of power and oppression and attenuate the effects of cross-cultural barriers that prevent help-seeking services amongst communities of color, especially women of color. 
In her free time, Valerie enjoys spending time with her family and friends, exercising, and watching new movies! 
---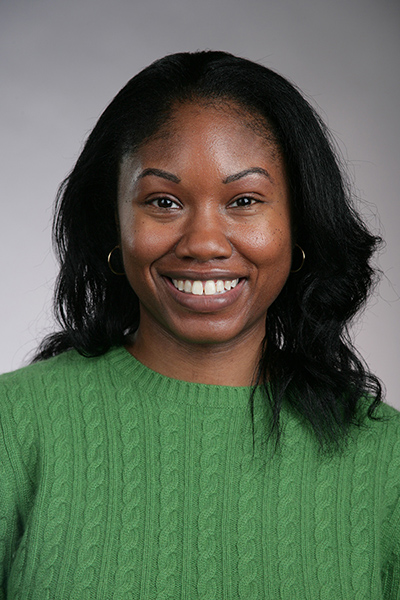 Cathy Flanagan, MSW, LSW
Case Manager
Cathy Flanagan (she/her/hers) is a Licensed Social Worker who recently joined the Counseling Center staff in 2022. She will be providing case management services to connect students with needed resources in the community.
She has spent the last seven years providing case management and individual therapy services to forensic patients. Cathy additionally has experience in hospice, foster care, college counseling, community mental health, and family medical clinics. Cathy has completed DBT training and has facilitated various mindfulness and skills groups which she enjoys.
Cathy was a Work Study Student and Social Work Intern for the University of Toledo Counseling Center beginning in 2009. In 2011 Cathy completed her internship and received her master's degree in Social Worker. Currently, she is enrolled in Educational Psychology doctoral program at the University of Toledo. In her free time, she enjoys spending time with family, walking in the park, and cooking.
CJ Fagan
Counseling Prac
CJ (he, him, his) is a master's student in the clinical mental health counseling program at the University of Toledo. He was raised in the city of Toledo, Ohio and graduated from St. Francis De sales High school. He obtained his Bachelors in Sociology from the University of Toledo in the spring of 2020. CJ's primary goal in therapy is to help college students work through their mental "obstacle course" while also trying to balance their responsibilities as students. He believes in the importance of helping college students through times of distress to help them recognize the importance of having a support system to help them through difficulties they may experience.
In his spare time, CJ enjoys playing with his dog, hanging with friends, family, and writing stories. During America's shutdown he published his first book and recently just started writing his second book. The most common ways he partakes in self-care are watching movies and shows; his favorite show to watch is "Martin". Outside of movies and shows he really enjoys sitting alone and listening to music. 
Lorenzo Mendez
Counseling Prac
Lorenzo (he/him/his) is currently pursuing a master's degree in Clinical Mental Health Counseling at the University of Toledo. He completed his undergrad in the summer of 2019 at Bowling Green State University in psychology. He recently joined the counseling center in the fall as a practicum student.
Lorenzo's approach to therapy revolves around a person-centered approach. He is interested in working with clients to help them understand their personal strengths, goals, and solutions by showing them unconditional positive regard and empathy. Lorenzo is also interested in facilitating outreach programs, activities, and events here at UT to reach out to the student population to help destigmatize seeking help for mental health. 
In his free time Lorenzo enjoys playing tennis, videogames (e.g., Street Fighter, Elden Ring, Tetris), playing Yu-Gi-Oh, watching movies, television, and anime. He enjoys doing a lot of these activities with his wife.  
 Annika Schempf
Counseling Intern
Annika Schempf (Pronouns: She/Her/Hers) holds a B.S. degree in Exercise Science with minor in psychology from Bowling Green State University. She is currently a master's student at Bowling Green State University in Clinical Mental Health and a counseling intern at the University of Toledo Counseling Center. Her approach to therapy utilizes a person-centered approach as well as mindfulness interventions to assist. She enjoys helping her clients reach their goals, increase their self-esteem, and find their strengths.
In her free time, Annika loves going on walks with her two dogs, being outdoors, and reading. She also enjoys activities such as working out, art-based and creative activities such as painting and fun art projects, as well as dancing, singing, or playing musical instruments.
 Sydney Hohlfelder
Counseling Intern
Sydney Hohlfelder (She/Her/Hers) currently holds the position as a counseling intern for the UToledo counseling center. Sydney is in her fourth semester of the Clinical Mental Health Counseling Program at Bowling Green State University where she will receive her MA in Counseling in December 2021. She completed her undergrad at BGSU for psychology and sexuality studies in December 2020. 
Sydney has an interest in working with the college-aged population, making this current position very exciting for her. As a current student, she understands the stressors of working towards a degree while keeping in mind all other roles and responsibilities. Sydney views counseling as a form of self-care that can aid in all areas of a person's life. In her free time, she enjoys spending time with family, camping, cooking, and watching all different types of TV shows. 
Huda Saleh
Counseling Intern
Huda Saleh is currently pursuing a master's degree in Clinical Mental Health Counseling at the University of Toledo where she also obtained her undergraduate degree in Communication as well as a postbaccalaureate certificate in Paralegal Studies. She recently joined the Counseling Center where she will complete her practicum for the summer. Among her clinical interests are life transitions, existentialism, identity development, improvement in self-esteem, cognitive functions, and concerns relating to relationships, depression, anxiety, stress, and grief.
Huda is dedicated to not only working in the very community that has done so much to serve her both personally and professionally, but also to extend the same beneficial services to be utilized by clients who seek to learn, grow, and empower themselves through evidence-based practice such as CBT, ACT, and DBT. She is passionate about working with a diverse population of students in their most challenging and vulnerable times as they transition through new experiences and offering them more positive, solution-focused, and person-centered techniques to help them navigate, process, and overcome their doubts, fears, and negative self-talk.
Aside from her important role in this field, Huda proudly takes on two other roles in her life as a mother and a published author. She cherishes every moment she has with her two young children and spends as much time with her family as possible. In her free time, Huda loves to read psychological thrillers and is also currently writing her own book in the same genre.
Kayla Wass
Counseling Prac
Kayla Wass (she/her/hers) is a Counselor-in-Training (CIT) from Liberty University's online Clinical Mental Health Counseling program.  Prior to beginning counselor training, she obtained a Master of Arts in Executive Leadership from Liberty University and earned a Bachelor of Arts in Psychology from Cedarville University. Kayla is interested in helping students develop coping and management skills for anxiety, depression, and stress.  She is also looking forward to the opportunity to help clients adjust to college life. 
In her spare time, Kayla enjoys spending time with her husband and dog, walking outdoors, and exercising.  She is also an avid coffee drinker! 
Trin Zacharias
Counseling Prac
Trin Zacharias (pronouns: they/them) is currently pursuing a Master's degree in Clinical Mental Health Counseling at the University of Toledo, where they received their Bachelor's degree in Psychology with a minor in Sociology. Trin recently joined the UCC team for the Fall 2022 semester as a Counseling Practicum Student. Trin is an active member of Chi Sigma Iota (CSI), the Counseling Academic and Professional Honor Society, Alpha Omega Chapter.
With a background in Psychology and Sociology, Trin is passionate about advocating for students' wellness and academic success within their unique sociocultural context. Trin is passionate about working with a diverse population, including those who are part of marginalized communities. In their future practice, Trin hopes to work with Sexual and Gender Minority (SGM) adolescents and adults. Trin believes that mental health is a life-long pursuit of health and healing, and is developing a therapeutic framework of Person-Centered, Multicultural, and Narrative-based methods.
In their free time, Trin loves thrifting, fashion and design, spending time with their partner and friends, and baking!
LaDonna Knabbs
Social Work Intern
LaDonna Knabbs is a UT MSW Graduate Student has her MA in Sociology. Her pronouns are she/her/hers. LaDonna is a teaching assistant (TA) Learning to Lead for the Multicultural Emerging Scholars Program (MESP) Students. LaDonna is an Adjunct faculty member at Owens Community College where she teaches Sociology 101, Social Problems and Multiculturalism in the US courses. She is the Founder /Administrator of My Sister's House for Girls (MSHFG) a program that provides a safe haven for at-risk girls between the ages of 10-19, co- owner of One Me to Be, LLC, and former F.R.E.E. Program Coordinator for Human Trafficking and Social Justice Institute (HTSJI). The UT HTSJI F.R.E.E. program provided educational scholarships and employment services for survivors of human trafficking. LaDonna is also a member of the Lucas County Human Trafficking Coalition. In 2021, she received the Purple Ribbon Award for Innovative Programs. In 2020, she received the Social Justice Leader Award, YMCA CARES Award, and Change Agent Award. LaDonna has served on the following Board of Directors: My Music is Major, Project V.O.I.C.E, and Wood County CASA. LaDonna presently serves on Open Arms Transformation Living Board of Directors as President. Her key attributes includes: Program Development, Strategic Implementation, Team Design and a Visionary. LaDonna loves empowering young women and believes this is the key to changing the world! In her spare time she enjoys drawing, poetry, movies (action) and connecting with social justice change agents.
Lauri VanWormer
Secretary 2
Lauri.vanwormer@utoledo.edu
Lauri has been with The University of Toledo since 2017. She joined the Counseling Center in 2021, and has previously worked for the Pre-Health Advising Center, and the Music, Theatre & Film Departments. Lauri is also an alumnus of The University of Toledo – Go Rockets!
In her spare-time she enjoys spending time with her husband, children, family, and friends. Creating, gardening, cooking/baking, the arts, watching movies, traveling, shenanigans, and just relaxing on the front porch are other things where she finds joy. Lauri is also, along with her husband, in the long process of renovating a 118 yr. old historic home.
KaJuan Willis
Graduate Assistant
KaJuan is a graduate assistant who is pursuing her Master's degree in Clinical Mental Health Counseling from the University of Toledo. KaJuan started in the field as a sophomore in college and has gained experience in inpatient and outpatient settings, community college, private practice and community mental health overtime. 
KaJuan is expected to graduate in December 2022 and plans to work part time at a private practice and full-time at Owens Community College, which are both current internship sites. KaJuan has experience across the lifespan, serving teens/adolescents, young adults and older adults.  
KaJuan aspires to earn her PhD, open her own private practice and work as a university professor to teach students. During her time at UT as an undergraduate student and graduate student, KaJuan has met amazing mentors that were essential to her growth and development academically, professionally and personally. She hopes to give back to communities and be a part of students' growth.  
In KaJuan's freetime, she loves to exercise, cook, spend time with friends/family, and travel.