---
TOLEDO EXCEL APPLICATION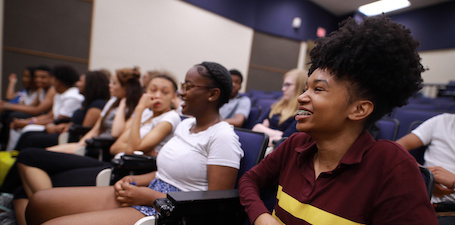 APPLICATIONS WILL BE AVAILABLE UNTIL FRIDAY, MARCH 20, 2020.
Requirements and Procedures
Student must be in the 8th grade and attend middle and high school within the Toledo city limits (including all public, private or charter schools).
Have a 3.0 or above GPA and score at or above grade level on standardized test scores.
Be from one of the following underrepresented groups:  African-American, Appalachian, Arab-American, Asian-American, Hispanic-American, low- income (free or reduced lunch), Multiracial, Native-American.
Fill out and sign the front page (personal information) of the application; and have a school representative (counselor, principal or teacher) fill out and sign the back page of the form (grade and test score information). 
Write a 250 word essay on "Why I Want to go to College" and attach it to the application form.
The school representative will then mail in both pages of the completed application form and the essay to: 
Attn. Mr. Dan McGuire
TOLEDO EXCEL
2801 W. Bancroft Street, MS 102
Toledo, Ohio  43606-3390