Hours & Services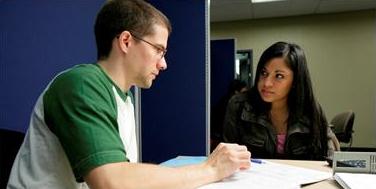 spring 2023 Hours of Operation:
Monday, Wednesday & Thursday: 10:00 AM - 8:00 PM
Tuesday: 12:00 PM - 6:30 PM
Friday: 10:00 AM - 5:00 PM
Saturday: CLOSED 
Sunday: 4:00 PM - 7:00 PM
Click HERE to schedule a Writing Center appointment
Writing Center Location:
The Main Campus Writing Center is located in the lower level of Carlson Library (0130) across from the Learning Enhancement Center (LEC).
Writing Consultations:
The Writing Center provides support to writers within the University of Toledo community. We can help on ANY writing project!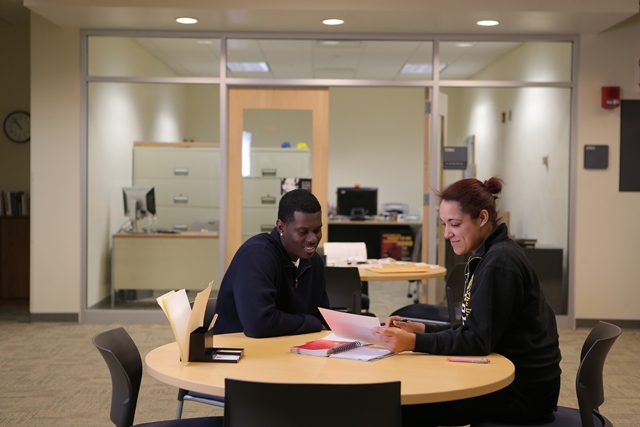 Writing Consultants help by:
discussing an assignment with the writer in order to encourage understanding and clarification of the writing task
determining where writing can use improvement and how the writer can revise their work effectively   
generating ideas, notes, and outlines with the writer and helping the writer develop a plan for his/her project which is focused on a particular audience
engaging a conversation with writers about their ideas and desires for their project
asking questions that guide a writer to consider changes that will help them to communicate effectively    
offering explanation of the writing process and assisting students at all stages of that process
What can a writer do to make a visit to the Writing Center most productive?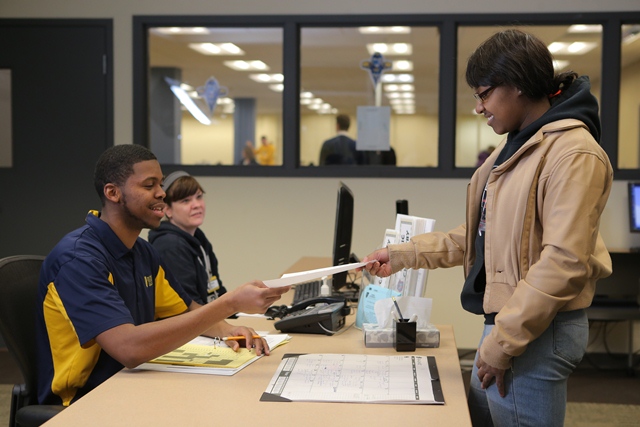 Bring a copy of the assignment
Bring a draft of the paper/writing assignment
Share with the tutor your goals for your session: grammar, argumentation, citation, support, etc. 
Come early in the process of writing so we can provide help before a writer becomes lost, stuck, or overwhelmed; longer and more complex assignments take more time to read and review so the writer should come to the Center at least a week in advance.