Our Mission at The Writing Center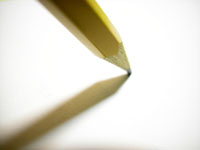 The Writing Center at the University of Toledo provides one-to-one assistance to all members of the academic community who want to discuss and improve their writing.
Guiding Philosophies
We believe that writing is a recursive activity involving several steps that include generating ideas, organizing thoughts, developing a first draft, rewriting, and editing.
We believe in non-directive tutorial styles that provide the opportunity for writers to maintain ownership of their own papers; writing tutors serve as an audience rather than editors or proofreaders.
We believe in the importance of being responsive to the individual needs of a student at whatever cognitive level s/he may be as a writer.
We believe that writers develop writing skills best when they are in a supportive environment surrounded by other writers who seek to encourage clear expression of ideas.
We believe that writers should learn to use the vocabulary, organization, and format specific to the academic discipline in which they are writing.
     We Embrace...Creativity. Originality. Mentoring. Mindfulness. Uniqueness.
                                                            No Judgment. Imagination.
                                                                        The Writer. 
                                                                              YOU!