Writing Center Resources
University Resources
Contact Us
Main Campus
1005 Carlson Library
419.530.4939
Mission Statement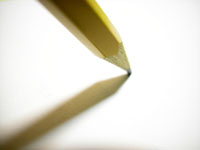 The Writing Center at the University of Toledo provides one-to-one assistance to all members of the academic community who want to discuss and improve their writing. As the core of the Writing Across the Curriculum Program, the Writing Center staff also provides the necessary resources which enable faculty to use writing as a means of learning in their content areas. By providing these consulting services to students and faculty, the Writing Center provides key initiatives for improving undergraduate and graduate education.
 Guiding Philosophy 
We believe that writing is a recursive activity involving several steps that include generating ideas, organizing thoughts, developing a first draft, rewriting, and editing.
We believe in non-directive tutorial styles that provide the opportunity for writers to maintain ownership of their own papers; writing consultants serve as an audience instead of as editors or proofreaders.
We believe in the importance of being responsive to the individual needs of a student at whatever cognitive level s/he may be as a writer.
We believe that writers develop writing skills best when they are in a supportive environment surrounded by other writers who seek to encourage clear expression of ideas.
We believe that writers should learn to use the vocabulary, organization and format specific to the academic discipline in which they are writing.