/cisp/
CISP Administration
/cisp/
Explore Your World 
Resources
Contact Us
Main Campus
Snyder Memorial 1000
Phone: 419.530.5268
Fax:  419.530.5266
CISP@utoledo.edu
International Education Week: Nov 17-21, 2014
"UT and the Center for International Studies and Programs are proud to celebrate International Education Week! The University of Toledo supports the internationalization and exchange efforts on our campus. Students, faculty, and staff are all encouraged to participate and recognize this important week of programming in celebration of the global village."

Dr. Sammy Spann, Assistant Provost
Center for International Studies and Programs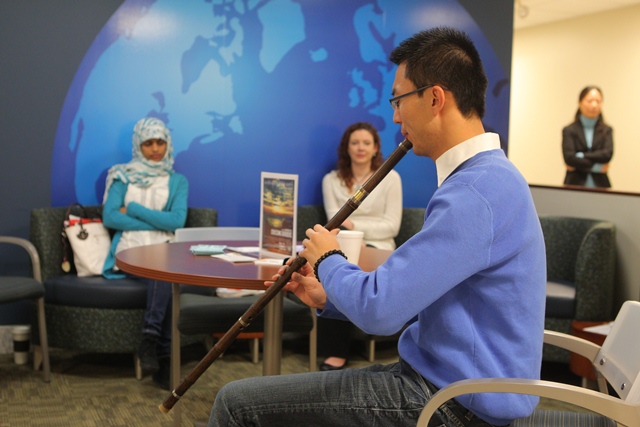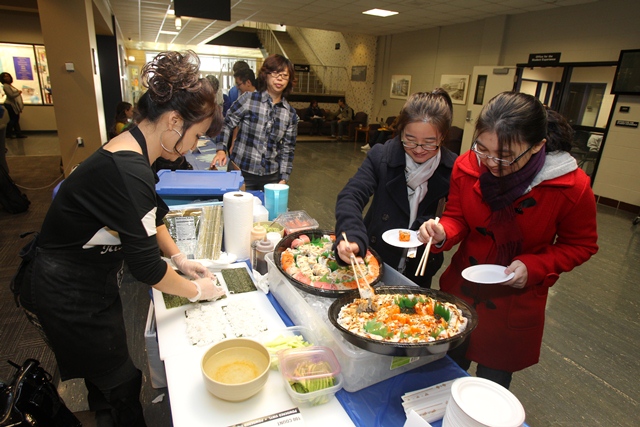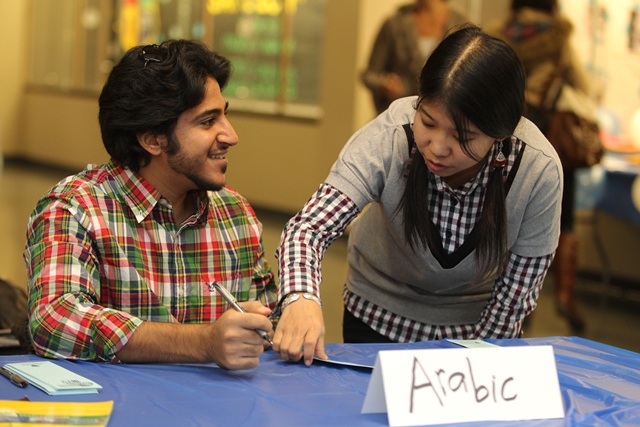 International Education Week: November 17-21, 2014
International Education Week is an opportunity to celebrate the benefits of international education and exchange worldwide. This joint initiative of the U.S. Department of State and the U.S. Department of Education is part of our efforts to promote programs that prepare Americans for a global environment and attract future leaders from abroad to study, learn, and exchange experiences in the United States.  
Student, Faculty and Staff Photo Contest
Learn more about
International Education Week here
.
Photo highlights from past International Education Weeks
Some background on IEW to share during your presentation:

International Education Week began in 2000 and is sponsored by the U.S. Department of State's Bureau of Educational and Cultural Affairs and the U.S. Department of Education. This important week is observed all across the United States and in more than 100 countries overseas. IEW is celebrated in November each year during the week before the American holiday of Thanksgiving.

IEW is an opportunity for exchange students worldwide to share with their host communities their cultures and highlight the benefits of international educational exchange programs.

The worldwide celebration of IEW offers a unique opportunity to reach out to people in every nation, to develop a broader understanding of world cultures and languages, and to reiterate the conviction that enduring friendships and partnerships created through international education and exchange are important for a secure future for all countries. You can make a difference by sharing with others your culture - your history, government, language, food, holidays, school system and traditions.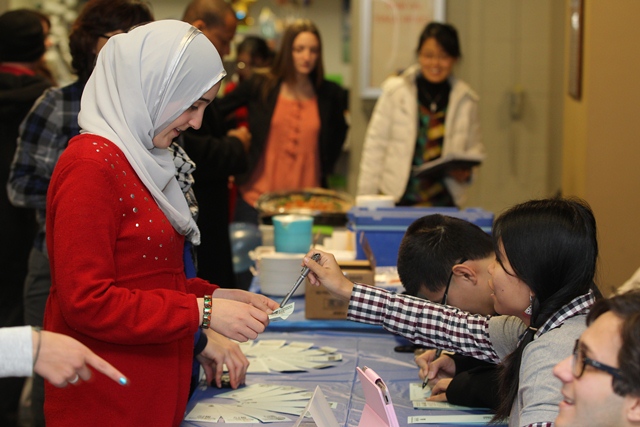 Guidelines for Making presentations during IEW

Share your country and culture with others by giving presentations to:
- Your Class (history, government, political science, language classes, school clubs, etc.)
- Student Organization
- UT Community
These resources will give ideas on visuals that can help your presentation, what to discuss when introducing and sharing a story about your home country or how to focus on a certain topic(s) such as government, history, culture, language or important social/political/religious issues.
Event Ideas for Colleges and Universities:
Host an International Career Day by inviting alumni and/or local international experts as speakers.

Organize a symposium on campus or in your community on an "international" theme.

Some ideas include: 

The importance of foreign language study

International exchange and study abroad opportunities 

International education as the key to homeland security 

The internationalization of higher education

The global classroom: Internet exchange and distance learning

Intercultural communication

Dealing with Culture Shock

H

ost a viewing of a documentary with a panel discussion

Recruit local citizens with overseas experience (Fulbright students, scholars and teachers, former diplomats, Peace Corps volunteers, business leaders, or journalists) to discuss their international careers and the importance of international education and exchange. This can be as formal as a panel presentation or speech or as informal as a coffee hour or brown bag lunch.

Produce and/or screen a video about the experiences of international students on your campus and/or students back from a semester or year abroad.

Organize a festival spotlighting a particular country or region. In addition to films, live performances, or art exhibits, interactive elements such as teaching students how to cook food of a particular country, learn a traditional dance, or the basics of a foreign language.

Host a Quiz Bowl on international affairs, geography, or world history.

Participate in a

Model UN

or play host to a high school Model UN.