International Travel Grant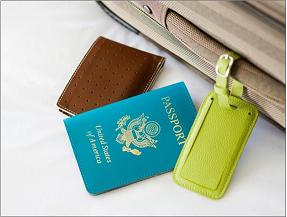 The Center for International Studies and Programs (CISP)  International Travel Grant was established to provide funds for UT students to participate in quality international programs. Funds are generated through students' general fees and are awarded in amounts from $200 to $1,200. Grant money awarded is intended to be used for international airfare.
Eligibility
Must be a full-time student on the Main Campus or Health Science Campus

Must have a cumulative 2.0 GPA or higher

Must participate in an approved affiliated international program or a UT sponsored international program (faculty-led, exchange, or credit-bearing research)

Must receive academic credit
Deadlines for Travel Grant
Summer:                      March 25
Academic Year:            April 15
Fall:                             April 15
Spring:                         November 1
Spring Break:               January 20
Winter Intercession:      October 15
The Committee requires sufficient time to review applications before the selection process begins. Due to this fact, no exceptions can be made on deadline submissions.
Selection Criteria
Cumulative GPA

Location

Airfare cost

Length of program

Community outreach experience

Overall quality of application

Total amount of financial aid and scholarships received