/library/
Quick Links
Featured LibGuides:
/library/
General Information
Darcy Chears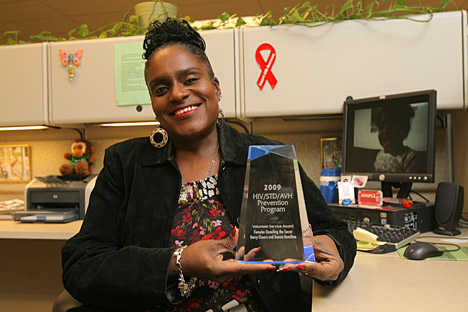 Darcy Chears
LMTA 2
Acquisitions Department
CL100
419-530-2772
darcy.chears@utoledo.edu
Job Description
Darcy Chears oversees the ordering and receiving of monographs and media.
Inaddition to her work in the University Libraries, Darcy is committed to supporting The University of Toledo Community as an active participant of the Martin Luther King, Jr. annual program on campus as well as the Greater Toledo Community. Darcy's hard work in addressing and providing awareness of health issues within the Community was recognized statewide when she was honored with HIV Volunteer Service Award from the Ohio Department of Health in December 2009.