Emergency Medicine Clerkship
EM Simulation Lab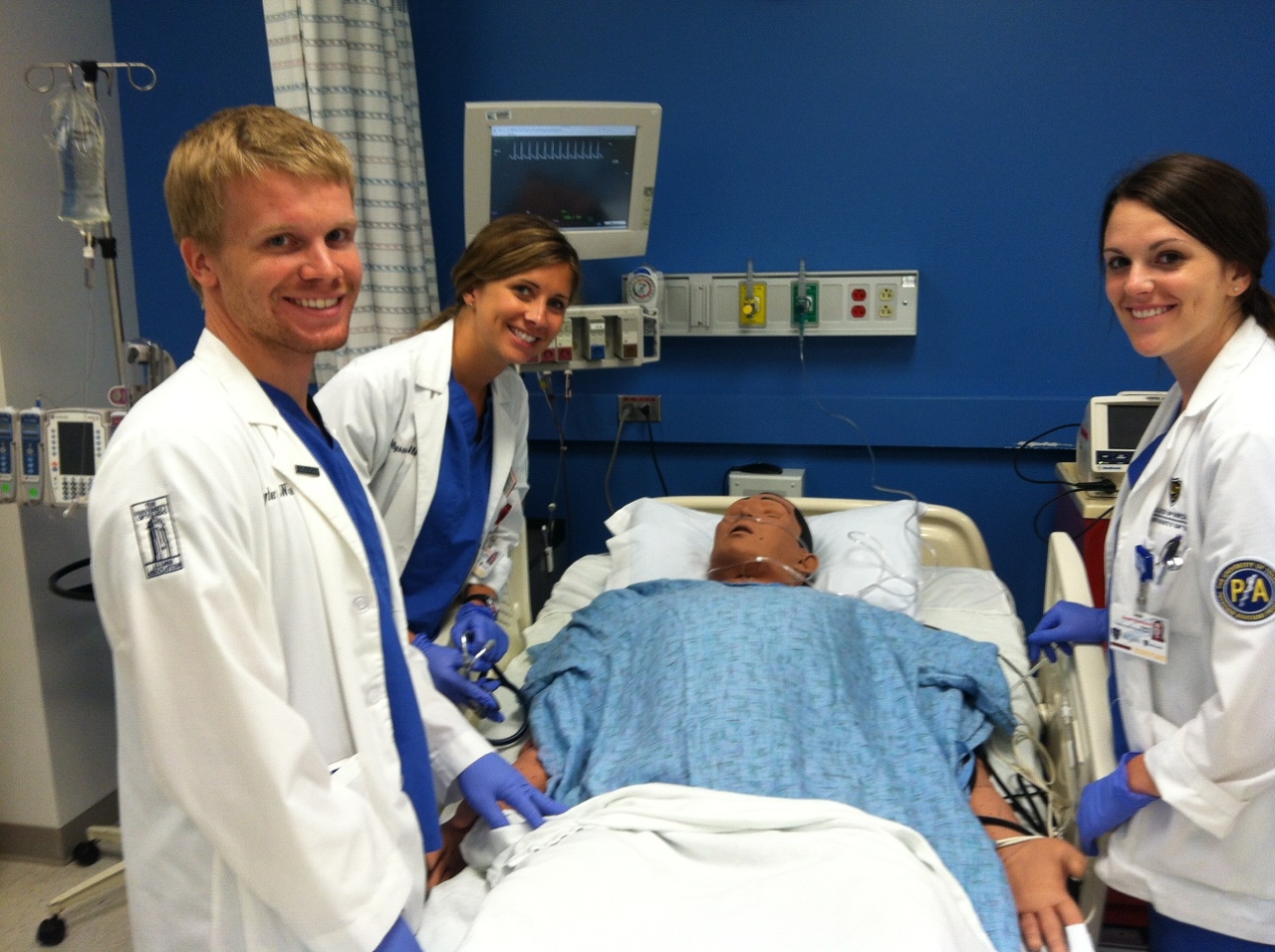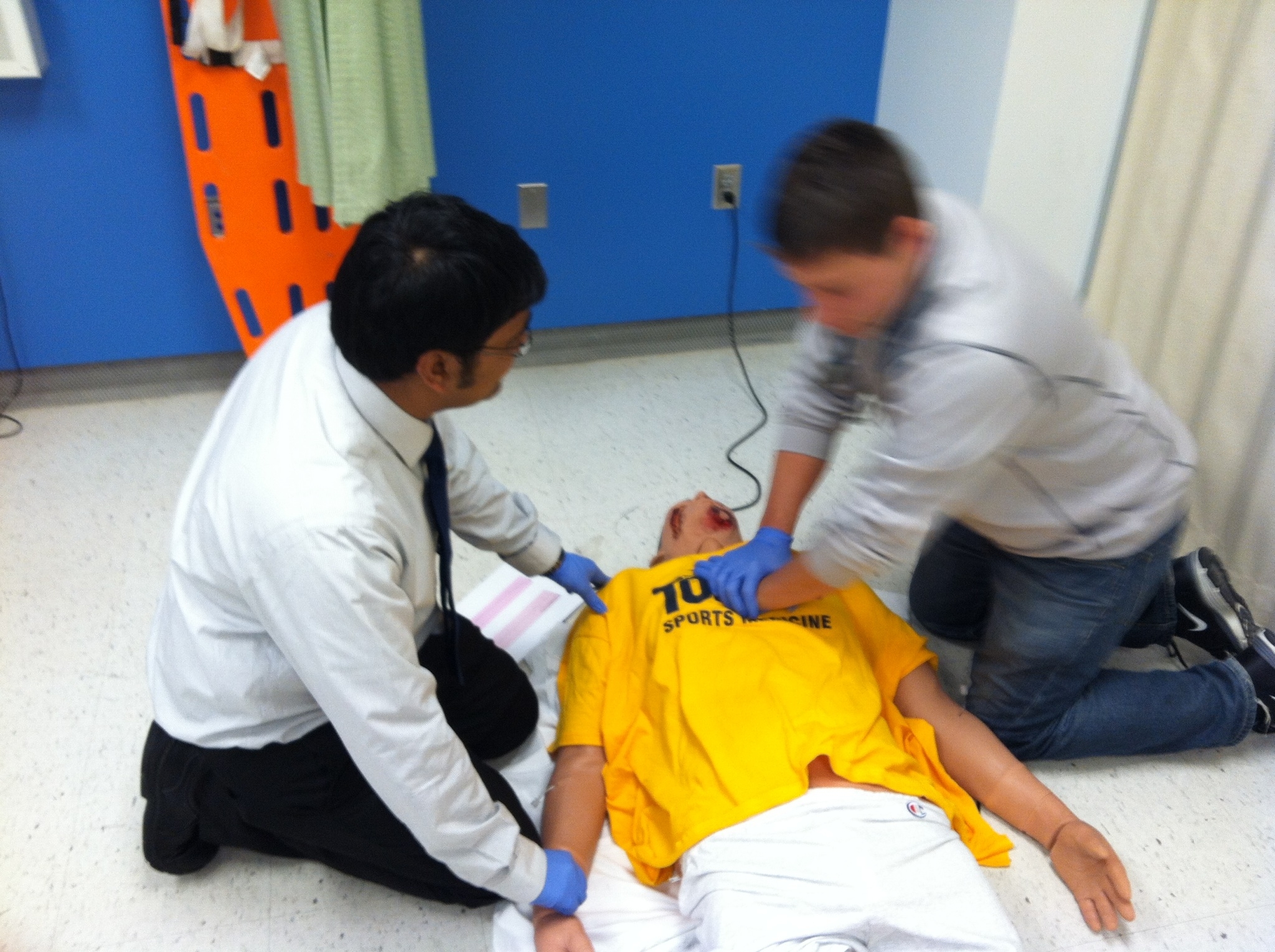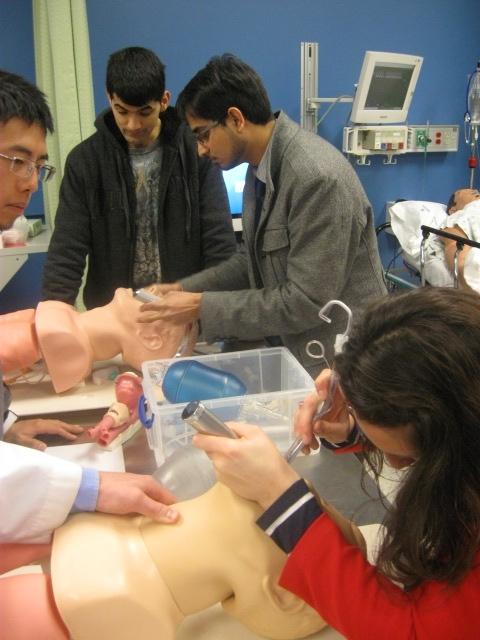 Visit us on Facebook!
 Interested in a rotation in Emergency Medicine?
Current UT students who are interested in doing a rotation in Emergency Medicine should contact Nick Bell, Clerkship Coordinator.   
Students from outside institutions interested in rotations should email Val King.
The EM Experience at UTMC:
While on rotation in the Emergency Department students attend weekly didactics and simulations in the Simulation Center, weekly Emergency Medicine Residency Conferences, Rega Rounds where skills taught in the Simulation Center will be applied in real patient experiences, and will complete one 12 hour EMS ride along.  Students will experience interdisciplinary scenarios both in the Simulation Center and in the Department including nursing staff/students, Physician Assistants, Nurse Practitioners, Attending Physicians and Residents.  We utilize Black Board for quizzes, readings during the rotation and instructional videos on procedures and skills.
For students currently in rotation or ending a rotation:

EM Resident Listing (for final composite evaluation)
FAQ's:
Q:  Is there a formal orientation for this rotation:  A:  Yes.  We meet on the first Monday of the rotation immediately after simulation.  All students are REQUIRED to attend.
Q:  I am scheduled overnights  the night prior to simulation/conference, am I required to attend?  A:  NO.  Students who are scheduled past midnight the night before are excused.  Students who work up until midnight are expected to attend. 
Q:  My ride-along shift is tomorrow and I don't know where to go!  A: YIKES!  Luckily, we thought this maybe an issue.  To locate the station for your ride-along shift locate the lifesquad your scheduled with on the Toledo Fire and Rescue website. 
Q:  Am I required to log my procedures and cases?  A:  Yes.  Students are required to log cases and procedures in MedEd.  
Q:  Where can I find the requirements for this rotation in case I missed something during orientation?  A:  In the EM Student Handbook.  A few inches up is a copy of the handbook that is also on Blackboard.  It has helpful hints, lists requirements, and goes over rules of the COM, Emergency Medicine and the Department.  Students with questions are urged to contact Dr. Rega or Nick. 
Program Administration:
Paul Rega, M.D., FACEP
Clerkship Director, Emergency Medicine
Assistant Professor, Public Health and Preventative Medicine, Emergency Medicine
T: 419.383.6722
F: 419.383.3357
Nick Bell
Clerkship Coordinator, Emergency Medicine
Assitant Coordiantor, Medical Ethics, UT College of Medicine
T: 419.383.6375
F: 419.383.3357
Lauren Monus
Residency Coordinator, Emergency Medicine
T: 419.383.6369
F: 419.383.3357