EM Simulation Lab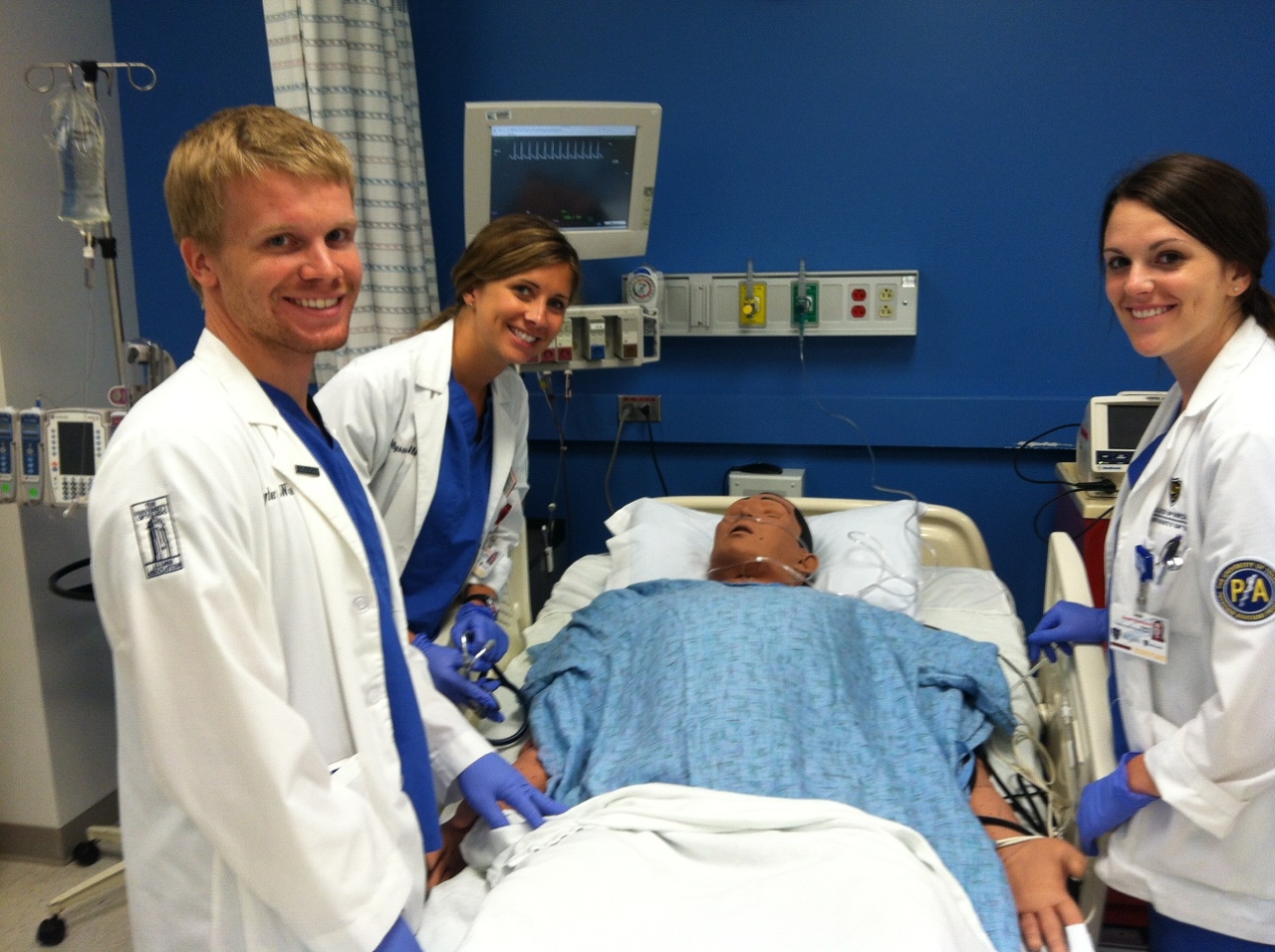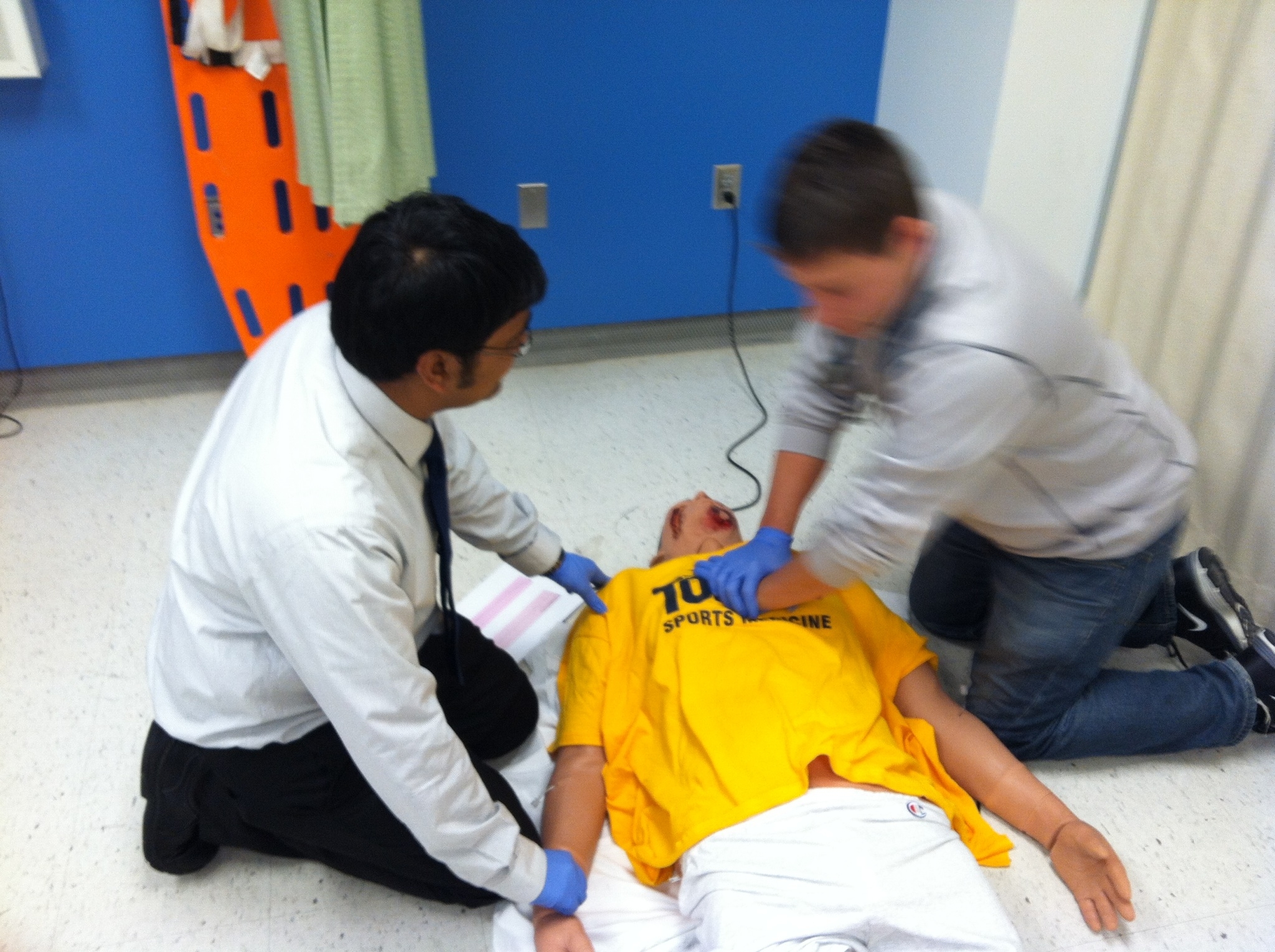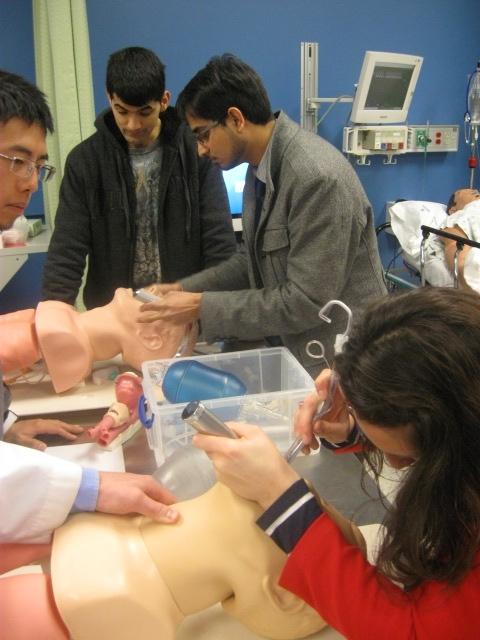 Visit us on Facebook!
 Interested in a rotation in Emergency Medicine?
Current UT students who are interested in doing a rotation in Emergency Medicine should contact the Clerkship Coordinator.   
 A note to students:   Students will not be allowed to register for a rotation in EM if it is in violation of the 30-day rule.  This does not allow adequate time to schedule the educational experiences that are a required part of our rotation. 
The EM Experience at UTMC:
While on rotation in the Emergency Department students will be scheduled in the ED to include days, afternoons, overnights and two weekends, attend weekly simulations in the Simulation Center, weekly Emergency Medicine Residency Conferences, Rega Rounds where skills taught in the Simulation Center will be applied in real patient experiences, and will complete one 12 hour EMS ride along.  Students will experience interdisciplinary scenarios both in the Simulation Center and in the ED including nursing staff/students, Physician Assistants, Nurse Practitioners, Attending Physicians and Residents.  We utilize BlackBoard for quizzes, readings during the rotation and instructional videos on procedures and skills.
Effective June 16, 2014 we will be using a third party scheduling software.  For students enrolled in an EM rotation you will receive your login instructions to your UT email address.  All scheduling requests need to be submitted through the scheduling system.  Once the schedule is finalized no changes will be made and any requests will need to be done through a shift trade. 

For students currently in rotation or ending a rotation:

FAQ's:
Q:  Is there a formal orientation for this rotation:  A:  Yes.  We meet on the first Monday of the rotation immediately after simulation.  All students are REQUIRED to attend.
Q:  I am scheduled overnights  the night prior to simulation/conference, am I required to attend?  A:  NO.  Students who are scheduled past midnight the night before are excused.  Students who work up until midnight are expected to attend. 
Q:  My ride-along shift is tomorrow and I don't know where to go!  A: YIKES!  Luckily, we thought this maybe an issue.  To locate the station for your ride-along shift locate the lifesquad your scheduled with on the Toledo Fire and Rescue website. 
Q:  Am I required to log my procedures and cases?  A:  Yes.  Students are required to log cases and procedures in MedEd.  
Q:  Where can I find the requirements for this rotation in case I missed something during orientation?  A:  In the EM Student Handbook.  A few inches up is a copy of the handbook that is also on Blackboard.  It has helpful hints, lists requirements, and goes over rules of the COM, Emergency Medicine and the Department.  Students with questions are urged to contact Dr. Rega or Melissa. 
Q: Where and how do I receive my schedule?  A:  Scheduling is handled through WhenToWork.com.  Students will receive login instructions prior to the start of their rotation to their Rockets email address and should check their Spam/Trash folders.  After checking your inbox if you still do not have your login credentials please email Melissa so it can be resent. 
Q:  I am on rotation and feel that a faculty/staff member are treating me unfairly, what do I do?  A: Students who feel they are being treated unfairly should read the Faculty Professionalism Policy and complete the attached form, contact any faculty member from the College of Medicine, the Physician Assistant Program, or the College of APN.  Students are also encouraged to talk to either the Program Director or the Program Coordinator. 
Q:  How many days am I allowed to request off?  A:  In accordance with the COM Attendance policy, students are allowed to request a total of 3 days off per rotation.  Students will NOT be able to request days off during the first or last week of the rotation. 
Program Administration:
Melissa Johnson
 Emergency Medicine
T: 419.383.6375
F: 419.383.3357