About Us
The University of Toledo Department of Theatre and Film offers undergraduate degrees (Bachelor of Arts and minors) in theatre and film and is accredited by the National Association of Schools of Theatre (NAST), the primary accrediting bodies for university programs in Theatre and Film. As an undergraduate liberal arts department, we actively engage students in creative practice, critical thinking and cross cultural/global exchange through the study and practice of live productions and cinema. We empower students to be thoughtful and productive scholars, artists, professionals and individuals, helping to expand their social, cultural and artistic understanding throughout the public realm.
Our students participate in all aspects of live theatre productions, create their own films and videos, travel for arts programs in Study Abroad (Costa Rica, Hungary, Wales to name a few), participate in special master classes with guest artists, land internships with organizations such as Disney, Viacom and others. In addition guest artists from all over the world work with students as designers, directors, filmmakers and performers through our international connections.
The Department of Theatre and Film strongly endorses a policy of individual and collective respect for each member of our diverse community. Our department strives to provide a safe and supportive educational environment that both nurtures all components of human experience and functions as a crucible for creative expression.
---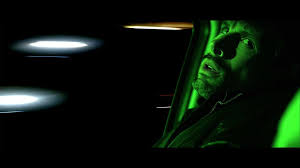 The film DREAM RUNNER (2020) by University of Toledo alumnus James Aponte (Film/Video '16) is now streaming on Amazon's Prime Video. The film's debut on Amazon is a major step forward in Aponte's effort to take his film to mainstream audiences.  (See trailer)
In announcing the film's release, Aponte said on Facebook, "It's been two years of navigating distribution, but I am so happy to say that as of today my feature film 'Dream Runner' is now streaming on Amazon Prime!"
The film's subject matter leans toward sci-fi, as the film's beginning makes clear, "Humans no longer dream. Now man-made, dreams are sold in supermarkets, drug stores, and fueling stations. Certain dreams are declared illegal by world governments and organizations. Patrons turn to Dream Runners to attain these illicit fantasies."
A host of UToledo grads star in and helped create this film:
CAST
"Dana" – Olivia Pierce (Theatre '16)
"Phil Donahue" – Jamal Knight (actor)
"Drake" – Ian Davis (2014)
"Robbie" – Nolan Thomaswick (Theatre '16)
"Julian" – Jeffrey Burden II (Theatre '16)
"Rene" – Christina Pinciotti (Theatre '17)
"Victoria Kingsley" – Samantha Campbell (Theatre '17)
PRODUCTION TEAM
Executive Producer/Director - James Aponte (Film/Video '16)
Producer – Nick Kostelnak (Film/Video '15)
Producer – John Eidemiller (Communication, faculty)
Music – Stephen Mariasy (Film/Video '15)
Cinematography - Andrew Lewis (Film/Video '18)
Production Management/Assistant Director – Marcus Jordan (Film/Video '17)
Guitar – Ryan Dalton (Music, Jazz Performance '17)
---
UToledo THEATRE Professor RECEIVES NATIONAL PLAYWRITING AWARD

Dr. Matt Foss, directing the cast of his adaptation of "All Quiet on the Western Front"
Dr. Matt Foss, assistant professor in The University of Toledo Department of Theatre and Film, has won a national playwriting award. His adaptation of "All Quiet on the Western Front" is the recipient of the Kennedy Center's David Mark Cohen National Playwriting Award. The play was performed at the University last November.
Developed by the Playwriting Program of the Association for Theatre in Higher Education and the National Playwriting Program of Kennedy Center's American College Theatre Festival, the Cohen award is intended to provide incentive to college and university theatre production departments to foster the growth and development of playwrights through the public presentations of unpublished full-length plays or a collection of shorter works for the stage that have not received a professional production. Read more...
---

The University of Toledo is accredited by
NAST, the National Association of Schools of Theatre
.
Within the Department of Theatre and Film, UToledo offers
Bachelor of Arts degrees in Theatre and Film as well as minor degrees in Theatre History, Criticism of Drama and Cinema Studies.
---
Contact the UToledo Department of Theatre and Film
Main Campus
Center for Performing Arts
1910 West Rocket Drive
Toledo, OH 43606

Department Office - PA 1030
Phone: 419.530.2202
Fax: 419.530.8439
Email: theatrefilm@utoledo.edu
Box Office: 419.530.ARTS
Department Chair
Holly Monsos
419.530.5083
holly.monsos@utoledo.edu

Department Secretary
David Grajczyk
419.530.2202