Lindsay Drown, M.B.A.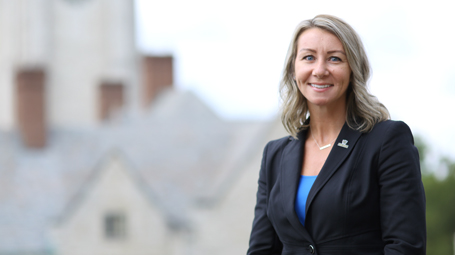 Assistant Director
419.530.4795
Lindsay is the Assistant Director of the Edward H. Schmidt School of Professional Sales (ESSPS) in the College of Business & Innovation at the University of Toledo.  Ms. Drown obtained her EMBA from The University of Toledo & her BA in Communications and Marketing from Bowling Green State University.   
Ms. Drown has a diverse sales and marketing background working within the Healthcare and Insurance industries. Prior to joining the University of Toledo, Lindsay worked for both HCR ManorCare & CVS Health/Aetna developing new business, identifying and correcting both member and provider barriers as well as strategizing and facilitating marketing events.  Career highlights include: continued year-over-year market-share growth, exceeding monthly metric goals, creating and implementing marketing campaigns, product lines and outreach relationship management.
Ms. Drown currently resides in Perrysburg, OH with her family.  In her free time, Lindsay enjoys traveling, hiking & running.