Susan Shultz, M.B.A.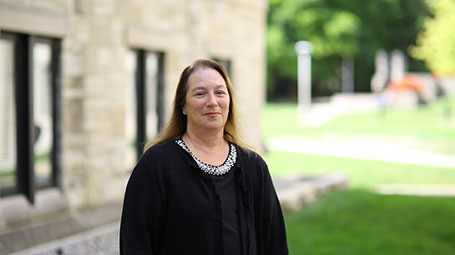 Senior Lecturer of Marketing
419.530.2346
Susan first joined the University of Toledo in 1987 as an Adjunct Professor in the Department of Management where she taught Introduction to Management and Organizational Development.  Ms. Shultz is a Pacemaker recipient and a graduate of the University of Toledo with her BBA in Marketing and her MBA in Industrial Relations.
Susan joined the College of Business faculty again in August 2005 as a Visiting Instructor in the Edward H. Schmidt School of Professional Sales.  Ms. Shultz has a 17 year distinguished sales and marketing career most notably with the Microsoft Corporation's Business Solutions Group.   Career highlights include:  consistently exceeding sales quotas, channel management, business and strategic marketing development, sales force automation steering committee, development of a channel partner training guide, solution selling coach, and the implementation of a managed competition program designed to minimize channel and sales conflict among regional channel partners. 
Formal training includes:  Miller Heiman:  Basic, Strategic Selling and Major Account Management; Spin Selling; Carew Dimensions of Professional Selling; Sales Force International "9 Box Method"; Stephen Covey and assorted AMA Seminars.
Susan is a native of Toledo and lives in Sylvania with her family.  In her free time, Susan enjoys horseback riding, hiking and swimming.