DIRECTIONS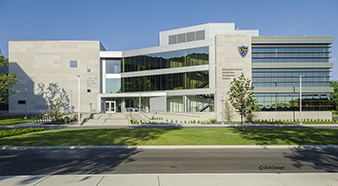 The IISC is located in the Center for Creative Education (CCE) Building on UT's Health Science Campus.
T
o view the location of the CCE Building on campus and where to park, click here. 

Some visitors may need to register their vehicle with parking services.  ​If you are asked to do so, please register with Guest Parking.​

Physical Address:
2920 Transverse Drive
Toledo, OH 43614
Google Maps
Delivery Address:
3000 Arlington Ave
Mail Stop 1030
Toledo, OH 43614