UToledo Chemical Engineering in the news
2021 - 2022 NEWS ITEMS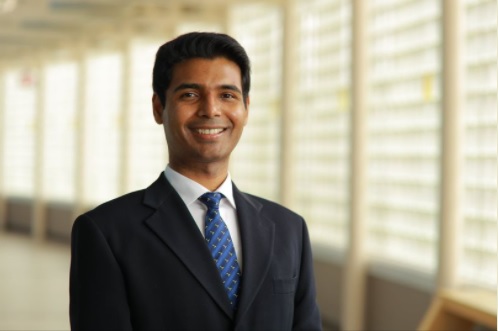 Professor Ponnaiyan Receives College of Engineering Outstanding Teaching Award

April 2022: Congratulations to Dr. Thihal Ponnaiyan on receiving the College of Engineering Outstanding Teaching Award. Dr. Ponnaiyan was nominated because of the incredible effort he contributes to providing a high-quality experience for the undergraduate students in his chemical engineering classes.
 Professor Lipscomb discusses water purification with the Toledo Blade
February 2022: Distinguished University Professor Glenn Lipscomb discusses how commercially available home purification systems can remove algal bloom toxins from tap water in the Toledo Blade.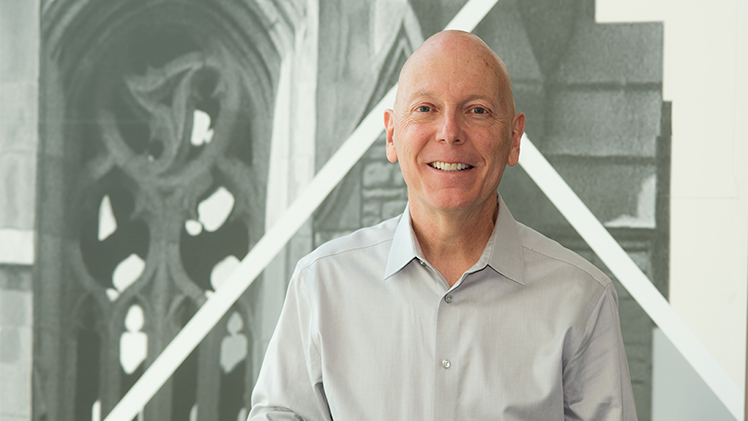 Professor Lipscomb named Distinguished University Professor
February 2022: Professor Glenn Lipscomb was named a Distinguished University Professor in recognition of his exemplary achievements in teaching, research, scholarship and professional service. Read more about his well deserved honorary title in the UToledo News.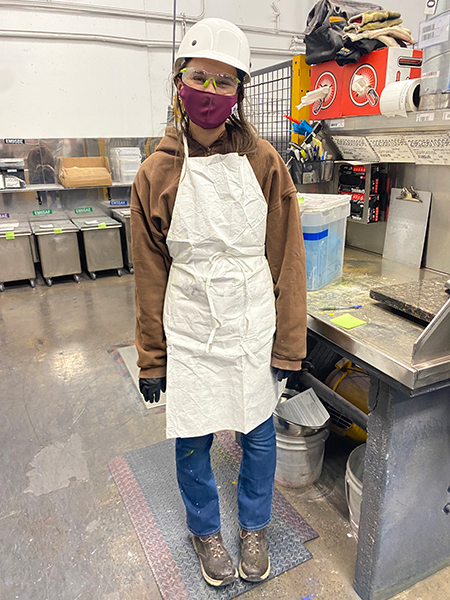 Chance Encounter Leads UToledo Engineering Student on Path to Cross Country Co-ops
February 2022: Chemical Engineering student Taylor Gies's successful co-op experiences were featured in the UToledo News.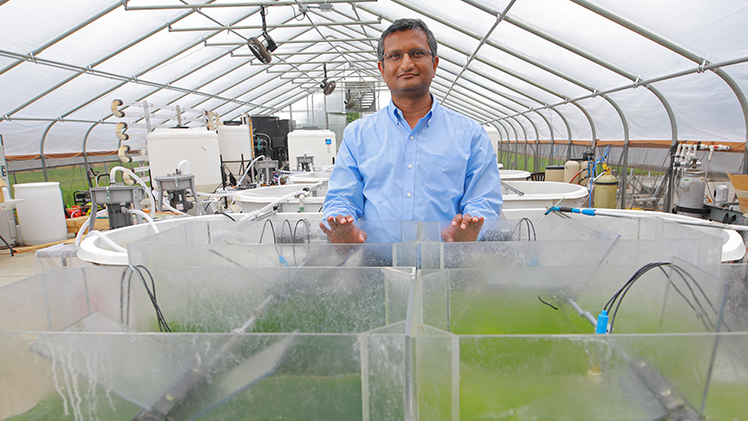 Professor Viamajala receives grant from the Ohio Water Development Authority
January 2022: Professor Sridhar Viamajala received a $145,000 grant from the Ohio Water Development Authority to collaborate with Applied Environmental Solutions LLC on a project to create an industrial way to remove and recover ammonia from dairy cow manure to use in other technologies such as plant fertilizer. Learn more about his research in the UToledo News.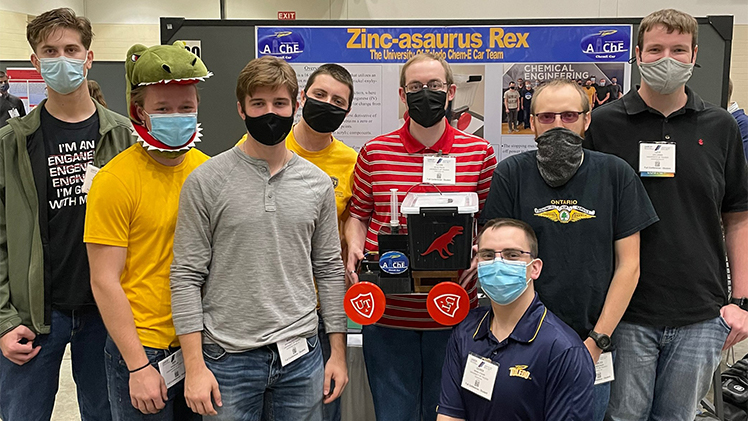 AIChE Student Chapter Team Places First in International Chem-E Car Competition
November 2021: The University of Toledo Chem-E Car Team took first place in the 2021 American Institute of Chemical Engineers (AIChE) Annual Student Conference Chem-E Car Competition in Boston, competing against more than 20 universities worldwide. The team also received the safety award for having the chem-e car with the most inherently safe design and best application of the principles of chemical process safety. The AIChE team is advised by Professor Matthew Liberatore. Read more about their big win in the UToledo News.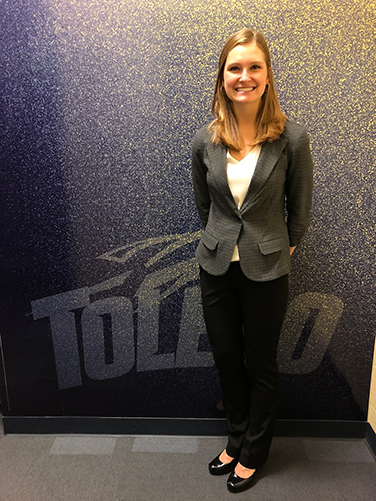 Graduate Turns Disappointment as Student-Athlete Into Steely Optimism
November 2021: Kayla Chapman, who earned her B.S. in chemical engineering in December 2021, was featured in the UToledo News due to her perseverance and successes.


Undergraduate student earns national AIChE scholarship
November 2021: Skyler Parker earned the Donald F. & Mildred Topp Othmer Scholarship from AIChE, one of only 15 in the world. The award includes $1,000. UToledo Chemical Engineering students have earned this scholarship 3 years in a row. 
Undergraduate students earn awards for AIChE Conference
November 2021: Brayden Halloway and Skyler Parker were awarded AIChE's Freshman Recognition Award and Donald F. Othmer Sophomore Academic Excellence Award, respectively.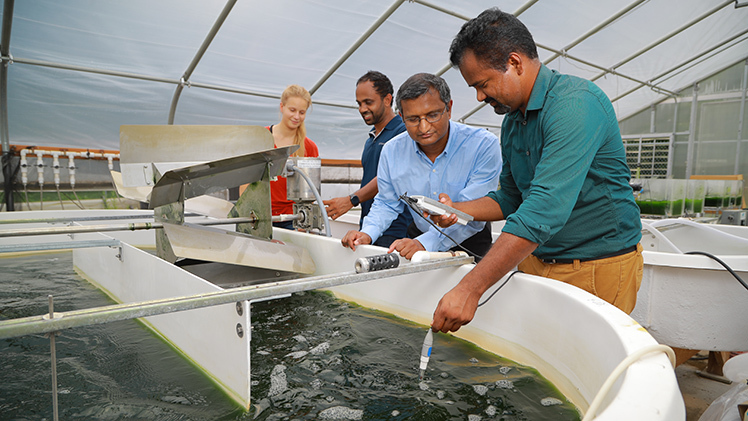 Professor Viamajala receives U.S. Department of Energy funding for algae research
August 2021: Professor Sridhar Viamajala receives a $3.2M U.S. Department of Energy grant to continue advancing technology that speeds up the capture of carbon dioxide from the atmosphere to grow algae, a critical part of the process of turning algae into biofuel, which is discussed in the UToledo News.
Professor Seo receives U.S. Army Corps of Engineers funding to combat toxic algae
May 2021: Professor Youngwoo Seo receives a $1.4M U.S. Army Corps of Engineers grant to combat toxic algae, which is discussed in the UToledo News.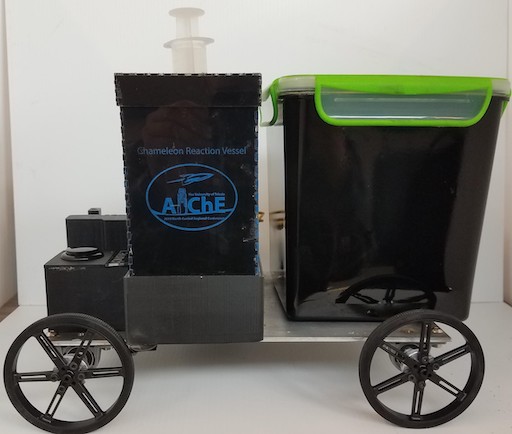 AIChE student chapter earns numerous awards at virtual regional meeting
April 2021: Student chapter had a successful weekend in virtual competitions. The ChemE Car team won 1st place for the poster and 3rd place for performance. The car named Zinc-asaurus Rex is pictured above. Two students - Kayla Chapman and Nicholas Singlar - tied for 3rd place in the Research Paper. Wesam Hatem won 2nd place in the Research Poster Competition. All three research students are advised by Professor Matthew Liberatore. Congratulations to all.
Undergraduates featured as women in STEMM
April 2021: Undergraduates Kayla Chapman and Skyler Parker were profiled by the Catharine Eberly Center for Women at UToledo.
Graduate student wins prize for Engineering Education paper
March 2021: Uchenna Asogwa earned 2nd place for best student paper at the 2021 North Central Section virtual conference of the American Society of Engineering Education (ASEE). Uchenna is advised by Professor Matthew Liberatore.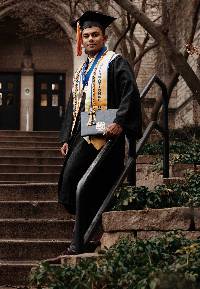 Recent graduate chronicled for work with vaccines
March 2021: Vimantha Bamunuarachchi, who earned his BS in chemical engineering in December 2020, is an analytical development engineer for Moderna, which was covered in the UToledo News.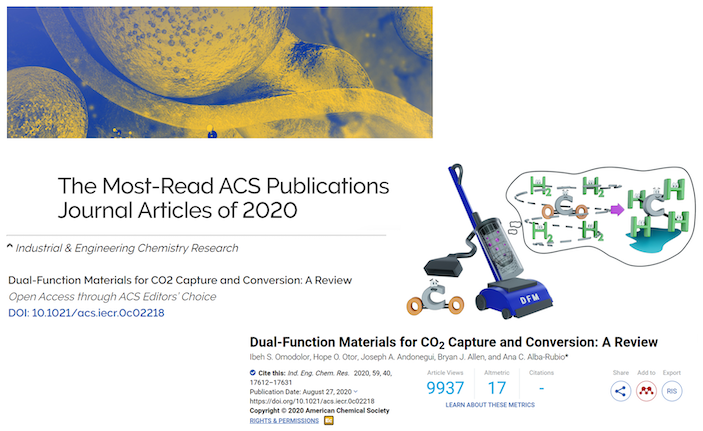 Professor Alba-Rubio's article most read in 2020
February 2021: After Professor Ana C. Alba-Rubio contributed to the I&EC Research 2020 Class of Influential Researchers special issue, the article was the most read from the journal in 2020.
Professors Lapitsky and Seo receive EPA funding
January 2021: Professors Yakov Lapitsky and Youngwoo Seo discussed a new grant from the U.S. Environmental Protection Agency to develop a type of wet wipe that will dissolve like toilet paper when flushed with Forbes magazine and UToledo News.
Past NEWS ITEMS