Coronavirus/COVID-19 Information
The health and safety of our college community is our top priority. The University of Toledo continues to monitor the situation and is working closely with the Ohio Department of Health and the Toledo-Lucas County Health Department, as well as following the guidance of the CDC.
While there are no campus-related cases to-date, we are taking proactive actions to ensure the health and safety of our engineering community. All academic courses are being delivered remotely starting Wednesday, March 18 and continuing through the end of spring semester.
Our coronavirus Frequently Asked Questions features updates specific to the College of Engineering, including contact information, as well as answers to questions you may have during this time. The page will be updated as circumstances require.
Engineering Facts & Figures
3,860
Students
1600+
Co-ops Annually
12
Bachelors Degrees
11
MS and PhD
At The University of Toledo College of Engineering, a mandatory co-op program, possibilities for entrepreneurship and commercialization, and hands-on opportunities for community engagement prepare students to be practicing engineers and leaders in the field. UToledo engineering students are creative problem solvers, ready to meet the challenges of tomorrow.
---
Current News Stories
Students
Season progression recap of the 2018 season of Rocket Motorsports. Catch us at Formula North, Lincoln, Pittsburgh shootout, LTU, and the Toronto shootout later this year.

Best Student Paper Award

Praveen Damacharla won the AHFE Conference 2018 "Best Student Paper Award", co-authored by Drs.Ahmad Javaid and Vijay Devabhaktuni.

Toledo's senior pitcher Sam Shutes was named National Pitcher of the Week by the National Collegiate Baseball Writers Association (NCBWA).

Andrew Garcia, a fourth year Chemical Engineering undergraduate, is the winner of the $1,000 American Institute of Chemical Engineers (AIChE) Minority Affairs Committee College Scholarship Award. The scholarship is one of the most nationally competitive scholarships AIChE awards.

SEAoO Team Success at Annual Conference

The team has successfully participated in the annual conference of the Structural Engineers Association of Ohio.SEAoO Annual Conference had a schedule of national speakers on a variety of engineering topics, a Trade Show, an Education Awards Dinner, and excellent networking

UT Maker Society Wins First Place!

UT Maker Society placed First at this year's Lawrence Tech Innovation Encounter out of five teams(New Haven University, Ohio Northern University, Worcester Polytechnic Institute, Lawrence Tech, and UT)!

Prabaha (James) Sikder was one of 75 students throughout the country chosen for an internship through NSF's Non-Academic Research Internship Program from possibly thousands of applications. Sikder thanks his adviser, Dr. Bhaduri, for everything he has done to help him get where he is today.

Google Scholar- Naba Rizvi

Naba was one of the 20 university students selected from the US and Canada to recieve the Google Women Techmakers Scholarship.The scholarship is a one-time scholarship worth $10,000. It includes a scholars retreats, and connects her with other Google scholars around the world.

Living the Mission (Collegiate) Scholarship Winner

Ibeh Omodolor is the recipient of the Living the Mission (Collegiate) Scholarship.

1st Place Winners of One Water 2018

PhD students Lei Li and Youchul Jeon received 1st place students' research competition awards from the American Water Works Association Ohio Annual Conference. Youchul Jeon won in the 2018 Student Poster Competition. Lei Li, 1st in the 2018 Fresh Research Idea Competition, will next represent Ohio at the AWWA National Conference in 2019.
Faculty/Staff
NSF's INTERN program is a new approach to how federal funding can be used to support nonacademic learning for graduate students in science, engineering and education.

Civil and Environmental Engineering Professor Dr.Serhan Guner was awarded a DFI Committee Project Award for his work on the Helical Piles and Tiebacks Committee. Twelve proposals were received for the 2018 round of funding, and six projects were approved.

Contaminated pedicle screws are a huge problem in the United States. They cause increased surgical site infections, creating increased hospitalizations and costing hundreds of thousands of dollars every year. Our researchers developed the method of intraoperative implant prophylaxis that could reduce pedicle-screw led deep-bone surgical site infection and screw loosening.

Faculty Member Receives Grant from Office of Naval Research

Raghav Khanna received a 3 year grant for $375,000 from the US Office of Naval Research. This grant funds research that investigates the applicability of a new material, gallium nitride (GaN) to be used for the power conditioning circuitry of next generation electric Navy ships.

The National Science Foundation awarded Dr. Reza Rizvi a three-year, nearly $400,000 grant to refine his newly developed method to continuously and rapidly produce 2D-layered materials using high-pressure gases, into a means for mass production with the potential to transform U.S. manufacturing.

Ana Alba-Rubio and Dong-Shik Kim Win $300,000 grant from NSF

The goal of this proposal is to make a robust and reusable sensor for hydroxyl radicals. The sensor is regarded as greatly beneficial not only for medical diagnosis (cancer or Alzheimer's disease), but also for fuel cells, and environmental monitoring.

Faculty Member Receives $200,000 Grant from National Science Foundation

Kevin Xu and his team received an award for three years to collaborate with Ohio State University and University of San Francisco for their project, Spatio-Temporal Data Analysis with Dynamic Network Models. The award is funded by Algorithms for Threat Detection, a joint effort between the National Science Foundation and National Geospatial Intelligence Agency.

Dr. Sandrine Mubenga was awarded 2018 Engineer of the Year by the Institute of Electrical and Electronics Engineers.

Dr. Rizvi and his group recieved an NSF Award in CMMI Nanomanufacturing. The title is "Scalable Nanomanufacturing of Two-Dimensional Materials by High Speed Compressible Gas Flow Exfoliation.

Professor Vijay Goel is the recipient of the Hamdan Award for Medical Research Excellence on the topic of Orthopaedic Mechanics.

Chemical Engineering Faculty Win Award from UT Rocket Fuel Fund

Dr. Ana Alba-Rubio and Dr. Maria Coleman, both of the Chemical Engineering Department, will be receiving $50,000 from the UT Rocket Fuel Fund to develop technology on "Soluble and reusable superacid polymer catalysts for 5-hydroxymethylfurfural (HMF) production." HMF is a molecule obtained from sugar, which can be converted into 2,5-furandicarboxylic acid (FDCA), which is a precursor of renewable plastics (non-petroleum based). They are trying to speed the production of HMF, so renewable plastics can be obtained more efficiently.
---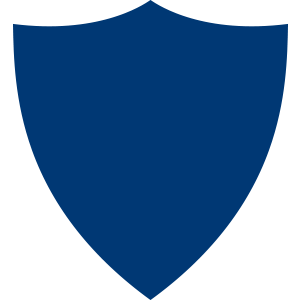 The University of Toledo College of Engineering Mission Statement
Our mission is to provide a diverse, equitable, and inclusive learning environment and workplace, where students obtain a transformative engineering or engineering technology education, and where educators, industry partners and students discover and transfer new knowledge to improve the human condition in the community and throughout the world.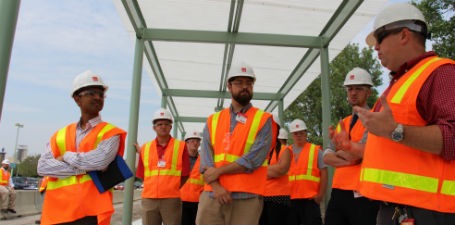 Our integrated co-op program is one of only 8 such programs in the U.S. With three full semesters of work experience before graduation, UToledo engineering students are ready for career success.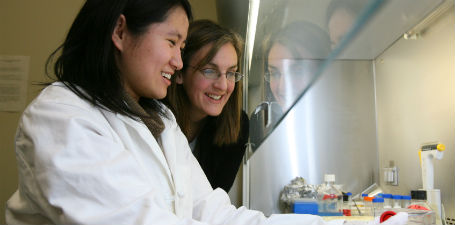 The College of Engineering provides undergraduate and graduate students with a comprehensive, practical, and hands on education. Now offering a NEW B.S. in Environmental Engineering major!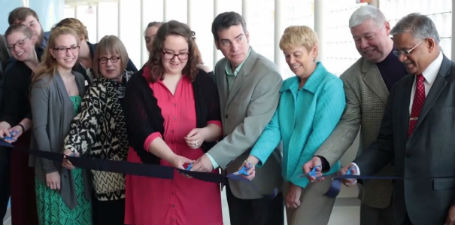 With your participation and support, the College of Engineering will continue to rise to prominence as a national leader in education and research.