Saleh Jabarin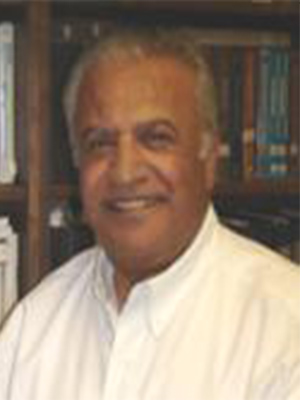 .
Education
1966 B.A. Dartmouth College 
1968 M.S. Polytechnic Institute of New York 
1971 Ph.D. Polymer Science and Engineering, University of Massachusetts
Research Interests
Research interests include polymer materials and orientation, crystallization and morphology, permeation and transport behavior of polymers.
The purpose of our research on polymer orientation is to determine the relationships among polymer molecular weight, orientation conditions, degree of molecular alignment, physical properties and strain-induced crystallization. A systematic approach to the crystallization and thermal degradation of poly(ethylene terephthalate--PET) is being conducted to offer a comprehensive understanding of the factors which influence crystallization rates and thermal stabilization of PET. In the area of materials development the research involves the development of special blends for improving barrier properties, environmental stress crack resistance, mechanical properties and environmental degradation of plastics.
Selected Publications
To be added.