Master of Public Health PROGRAM
The Master of Public Health (MPH) degree at the University of Toledo, is accredited by the Council on Education for Public Health (CEPH) with a vision for a healthy and thriving Northwest Ohio.
The Mission of the Master of Public Health Program at the University of Toledo is to provide education, conduct research and render service to improve and maintain the quality of life of the public by emphasizing the promotion of health and well-being and the prevention and remediation of injury and illness.
In support of its vision and mission, the MPH program has these goals:
To develop, deliver and evaluate a curriculum that integrates theoretical and practical aspects of public health.
To design, conduct, interpret, critique and disseminate basic and applied research in public health
To engage in activities related to public health that are designed to benefit various populations and organizations
Each of the five MPH majors requires 45 semester credit hours for completion. The curriculum for each major includes 24 semester credit hours of foundational courses, 15 semester credit hours of major-specific courses and six semester credit hours of elective courses.

Students are admitted for fall and spring semesters with courses being offered in all semesters.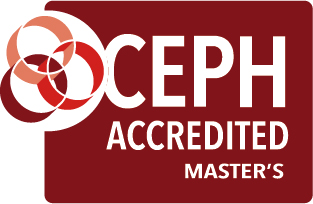 UToledo has recently joined the Association for Schools & Programs of Public Health (ASPPH).  ASPPH is the voice of accredited academic public health, representing schools and programs accredited by CEPH. ASPPH is a 501c3 membership organization located in Washington, DC. Its mission is to strengthen the capacity of members by advancing leadership, excellence and collaboration for academic public health. 
As of August 15, 2019, UToledo began participation in SOPHAS, a centralized application service for schools and programs of public health, joining over 100 other schools and programs. SOPHAS allows students to apply to multiple schools and programs with one application.