Master of Public Health PROGRAM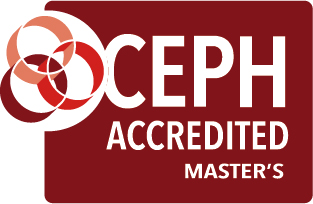 The Master of Public Health (MPH) degree at The University of Toledo, is accredited by the Council on Education for Public Health (CEPH) with a vision for a healthy and thriving Northwest Ohio.
We are now accepting applications for the Spring 2024 and Fall 2024 Semesters.  
To apply, please complete the UToledo Slate application. Apply Now
NOTE:  We are are no longer using SOPHAS for applications for the Spring 2024 semester.
PROGRAM mission
The program's mission is to promote, protect, and improve the well-being of all populations and advance health equity in Northwest Ohio and across the globe.
In support of its vision and mission, the MPH program has these goals:
Effectively educate and train students, equipping them with the knowledge and skills necessary for public health practice in the community
Conduct and disseminate research that foster public health knowledge and promotes health equity in the community
Engage faculty, students, and community partners in collaborative service activities to build capacity and advance health equity in the community
The four MPH majors each require 45  credit hours for completion. Students in all four majors take 24 credit hours of core courses. Students then take 15 credit hours of major-specific courses and 6 credit hours of advised electives.
Dual majors (combining two of the four majors) are possible for all majors except the Generalist. A dual major requires 66 credit hours to complete. The MPH degree can be combined with any other graduate degree at the university to create a dual degree program. Up to 12 credit hours can be shared between the two degrees.  
PROGRAM majors
100% Online Program
Hybrid Programs (Courses offered in-person and online)