James A. Fok Lecture
"Financial Cold War? A View of Sino-U.S. Relations from the Financial Markets"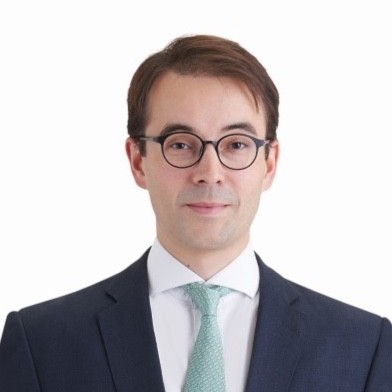 Friday, April 22, 2022 | 6-7 p.m.
McQuade Law Auditorium
Book sales and signing start at 5:30 p.m.
Reception with light refreshments following the lecture.


The most consequential great power relationship of the 21st century is that between China and the United States. Countless commentators assert regularly that Beijing and Washington are now firmly locked in a trajectory of strategic competition in military, economic and technological domains. A perspective that is not commonly examined, however, relates to the role of financial markets in enabling and constraining U.S.-China competition.
How does international finance intersect with geopolitics in the 21st century? What role do financial markets play in the accelerating rivalry between China and the U.S.? Following the recent publication of his book, "Financial Cold War: A View of Sino-US Relations from the Financial Markets," author James Fok will speak on the impact of financial markets on the creation and amplification of U.S.-China tensions.
---
About the SPEAKER
James Fok is a veteran financial and strategic advisor to corporations and governments. He served as a senior executive at Hong Kong Exchanges and Clearing (HKEX) from 2012 until 2021, during a period of rapid internationalization in China's capital markets. Prior to HKEX, Mr. Fok worked as an investment banker in both Europe and Asia, specializing in the financial services sector. He has written and spoken extensively about market structure issues and the intersection between geopolitics and international finance.
---
Parking
McQuade Law Auditorium is on the main level of the Law Center — located at 1825 West Rocket Drive, immediately inside the UToledo West Entrance off of Secor Road and south of Bancroft Street. Free guest parking is available in Parking Area 12, the lot adjacent to the law school, with no ticketing except for metered, reserved or handicap spaces.