Give to Toledo Law
Message from Dean Barros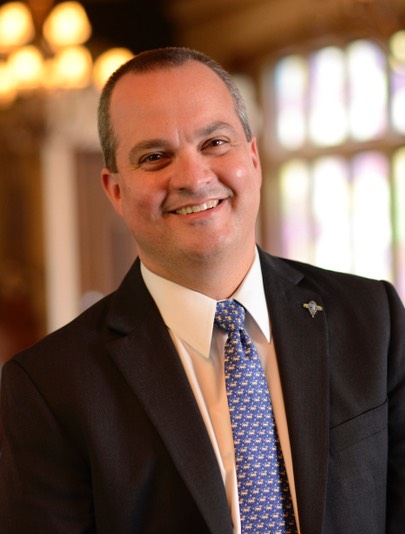 On behalf of the College of Law, thank you to everyone who donated to the college. Your generosity will provide support for Toledo Law student success initiatives, programs, and scholarships.
Many of you serve as mentors, as resources for students interested in your region of the country, as participants in our career fairs, and as alumni organization advisors and members. You recommend College of Law students for jobs and praise Toledo Law to prospective students.
Throughout the year, your financial support is important. Diminished levels of state and university support mean that your contributions will have an immediate and direct impact on the quality of education we provide, on the reputation of your law school, and on the opportunities available to our students.
A gift acknowledges the value of your legal education in preparing you for your career. It will set an example for others. Every gift counts, no matter the amount.
I thank you for your support.
Sincerely,
D. Benjamin Barros
Dean and Professor of Law
---
Ways to Give
When you make a gift to Toledo Law, your entire gift goes to the College. Your dollars help support current programs as well as new initiatives. Moreover, your gift sends a message that you believe in what we do and in what the College of Law and your legal education have done for you. Click below to make a gift online or send a check made payable to "The University of Toledo Foundation" to PO Box 586, Toledo, Ohio 43697-0586.
---
Featured Giving Opportunities
Endowed and Naming Gifts
Naming gifts are available for a variety of giving levels and provide a way to leave a legacy. Gifts or pledges of $25,000 and up can be used to establish endowed funds to support scholarships, graduation awards, summer public service fellowships, faculty research awards, clinic activities, library acquisitions, student organizations, endowed professorships, and a wide range of other valuable activities. Income from such funds is used each year while the principal remains intact, making these gifts that keep on giving. A donor may choose to name the fund to honor a law firm, colleague or loved one, or may allow us to name the fund after the donor. Classrooms, offices, courtyards, faculty suites, and student organization offices are available to be named in recognition of appropriate gifts.
Fornoff Society
Fornoff Society membership recognizes those who pledge at least $10,000 to the College of Law and are actively making payments (a minimum of $2,000 a year for 5 years) on the pledge. It also recognizes those who make a one-time gift of at least $10,000. Fornoff Society pledges and gifts not only provide an important source of revenue but also provide a continuity of giving that will enable the College to plan and support longer-term programs. Fornoff Society members will automatically become members of the University's President's Club. Fornoff Society members will also receive recognition in addition to that which they receive as Dean's Council members.
Law Annual Unrestricted Fund
Unrestricted gifts to the Law Annual Unrestricted Fund can be put to work immediately and are used to support ongoing programs and new initiatives. These gifts enable us to meet our most pressing needs and to continue to offer a high-quality educational program. Unrestricted funds support:
Scholarships for students who might not otherwise be able to attend law school
Legal clinics
Public Interest Summer Fellowships
Pro Bono Legal Services Program
Moot Court & Trial Advocacy programs
Conferences, Symposia, and the Distinguished Speakers Series
Career fairs & networking events for students
Office of Professional Development programming & activities for students
Alumni communications including the Transcript, our law alumni magazine
Software & furniture purchases
LaValley Law Library acquisitions
Planned Giving
Planned giving offers an array of gift options and tools to enable and empower you to accomplish charitable goals, provide for your needs, and pass assets on to loved ones. Frequently, a planned gift and a current gift can be combined to achieve your goals and to enhance the mission of the College. Planned giving can be a tax-efficient and effective way to remove property from your estate, to save on estate and gift taxes, to diversify assets, and to provide income for life. Your gift benefits Toledo Law and can be designated to address a purpose or program that you select and value at the College of Law.
Toledo Women Lawyers History Project
Pioneering women attorneys and judges helped shape Toledo's legal community into what it is today. The Toledo Women Lawyers History Project is a joint effort by The University of Toledo College of Law and the Toledo Women's Bar Association (TWBA). The project seeks to discover and preserve the stories of women lawyers in the Toledo area.
---
For more information about giving to Toledo Law, contact Todd Sterken, director of development, at todd.sterken@utoledo.edu.