Kolet Buenavides '16 Names Professor Gibbons as Her Difference Maker
March 23, 2022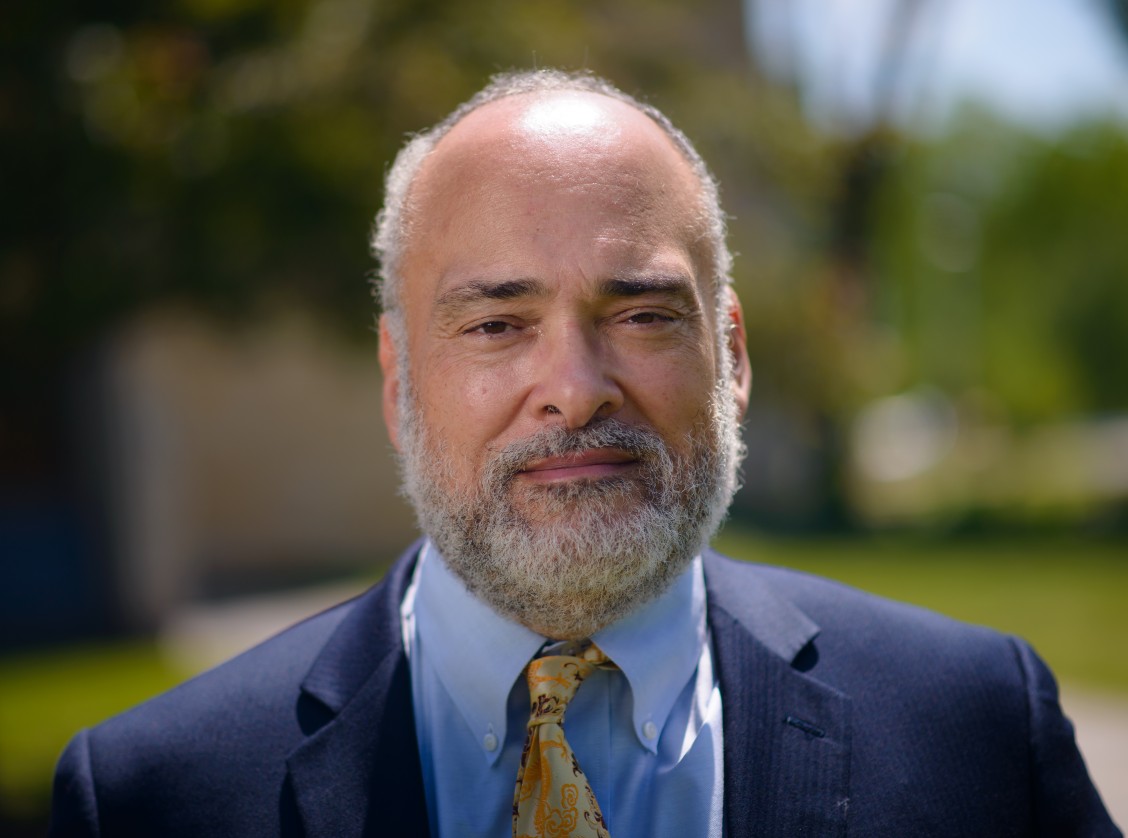 Kolet Buenavides '16 is a Lead Attorney for Integrated Benefits Inc. and a freelance Attorney at Law. When asked who has played a significant role in her education and career, Kolet immediately thought of Professor Gibbons – once her professor and faculty advisor and now a life-long mentor and friend. He was even one of the first people she texted after surviving her first oral argument in an Appellate District Court. "Professor Gibbons not only dares you to be great," she says, "but pushes you to think, plan and execute so you can pave your way to greatness while maintaining your authenticity."
During Kolet's time as a law student, Professor Gibbons served as her professor in multiple courses, her faculty advisor for her Moot Court team, and coordinator for her Certificate of Concentration in Intellectual Property Law. He also spearheaded the International Moot Court Competition for Intellectual Property Law held in China, of which Kolet competed in 2015.
Kolet found herself still looking to Professor Gibbons for advice and guidance even after graduation. "Professor Gibbons has not only encouraged me to take opportunities to broaden my skills and build my resume," she says, "but he has believed I can do it even when I am uncertain. He has taught me to make wiser decisions regarding my legal career and look at whether a choice furthers my ultimate end-goal."
With the goal of having a solid work-life balance while actually enjoying both sides of that balance, Professor Gibbons always kept Kolet's personal goals and interests at heart. "Without Professor Gibbons, I would not be where I am today," she says, "thoroughly enjoying lawyering and gaining success, while simultaneously being able to have a work-life balance where I can do daycare drop-off and pickups, dinners and night-time routines with the family on weekdays and building memories on the weekends."
"Thank you for all you do, Professor Gibbons," says Kolet, "Your sincerity and efforts have not gone unnoticed. You are very much appreciated and valued." 
---
Professor Llewellyn Joseph Gibbons has been a faculty member since 1998, teaching various courses. Professor Gibbons was appointed to the rank of Distinguished University Professor in 2017 – the highest permanent honor the University of Toledo can bestow upon a faculty member.  
---
 This year for Day of Giving, we encourage you to donate in honor of your Difference Maker.
Did Professor Gibbons have a positive impact on your education and career? We want to hear about it!
Was someone else your Difference Maker? Please tell us who so we can celebrate them with you!
E-mail your story to lawcommunications@utoledo.edu, and your story might be featured in a future article.