Cynthia Kennedy Names Robin Kennedy As A Difference Maker
April 6, 2022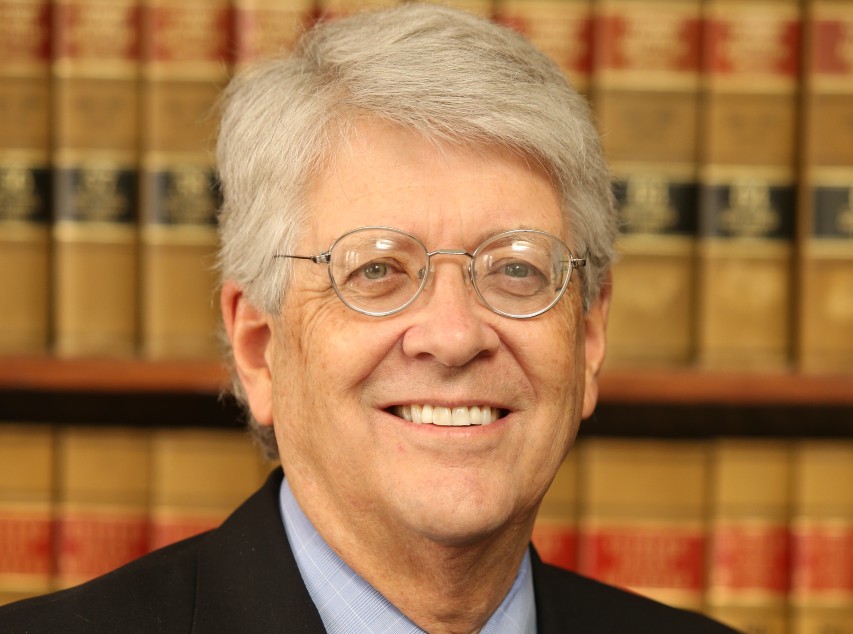 Cynthia Kennedy knows first-hand the genuine and caring impact that her late husband, Robin Kennedy, had on her and her family's life and the lives of countless individuals and communities across Ohio. "Throughout his career, Robin made countless contributions to society as a professor, mentor, clinician, colleague and friend," she says. "He had an impact on everyone he met."
Throughout his career, Robin was an advocate for community involvement and clinical education as critical components of a comprehensive legal education. He specialized in teaching, interviewing, counseling, negotiation and mediation. "He established the Reinberger Prosecutor Clinic, which provided students with the opportunity to learn about criminal practice in partnership with prosecutors across the county," says Cynthia. From his work in the Reinberger Prosecutor Clinic to serving as Director of the Mental Health Law Clinic to his role as Chairman of the Ruth IDE Mental Health Center, Robin established meaningful and lasting relationships throughout the community.
Professor Maara Fink started as a student in Robin's Dispute Resolution Clinic and later became his colleague at the College of Law. "Robin was truly one of the most genuinely kind and compassionate individuals I have ever known," says Professor Fink. "He taught his students to value each interaction and to engage in the practice of law with humility, respect, and compassion. We work daily to carry on Robin's commitment to experiential learning and service to our community through our clinical programs at the College of Law."
While Robin contributed to the legal community and the College of Law in innumerable ways, his passion for teaching was surpassed only by his unwavering devotion to his wife, three children, and six grandchildren.  One of Cynthia's favorite memories was when Robin was able to hood both of his daughters upon their graduation from Toledo Law.  He was incredibly proud of their accomplishments and those of his son, Patrick. 
---
Robin Kennedy served as a professor at Toledo Law for forty years, from 1973-2013. After he retired in 2013, he was named Professor Emeritus and continued to teach part-time in the Externship Clinic for five more years. He specialized in clinical legal education and taught family law and administrative law.
---
 This year for Day of Giving, we encourage you to donate in honor of your Difference Maker.
Did Robin Kennedy have a positive impact on your education and career? We want to hear about it!
Was someone else your Difference Maker? Please tell us who so we can celebrate them with you!
E-mail your story to lawcommunications@utoledo.edu, and your story might be featured in a future article.