Professor Bryan Lammon Receives UToledo Outstanding Teacher Award
April 17, 2019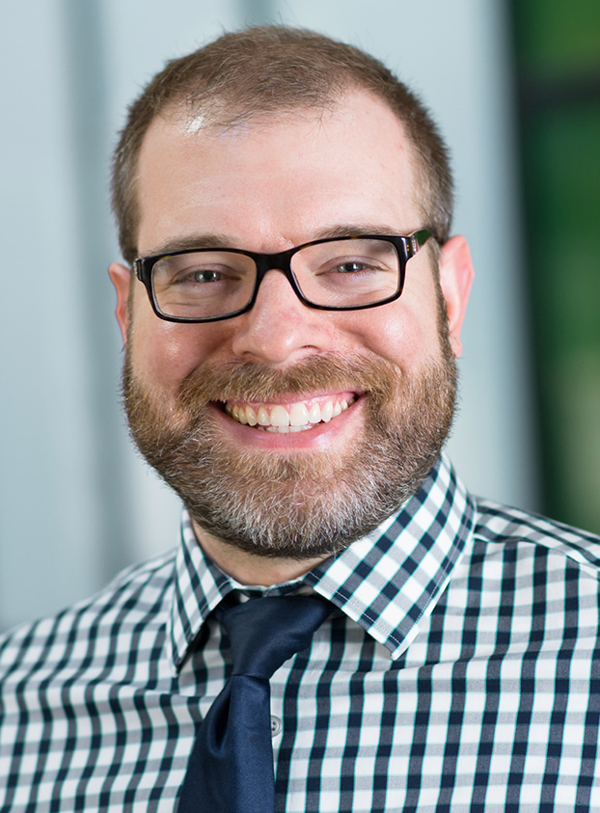 Toledo Law Professor Bryan Lammon was named one of only six Outstanding Teachers at The University of Toledo awards ceremony on Tuesday, April 16. This prestigious award honors faculty members across the University who inspire, motivate, challenge, and bring out the best in their students.
Lammon teaches appellate procedure, civil procedure, conflict of laws, and evidence. His research focuses on federal appellate jurisdiction and procedure with an emphasis on when parties can take an appeal. He also directs the college's moot court program. His article, "Rules, Standards, and Experimentation in Appellate Jurisdiction," won the 2015 Howard B. Eisenberg Prize from the American Academy of Appellate Lawyers, which is awarded to high-quality articles in the field of appellate practice and procedure. Lammon was also chosen for the Toledo Law Outstanding Professor Award by the 2015 graduating class. He earned his BA in economics from the University of Notre Dame and his JD from Washington University School of Law.
"Professor Lammon is well known among our students for being both personable and friendly but also incredibly demanding and challenging," says Geoffrey Rapp, associate dean for academic affairs and Harold A. Anderson Professor of Law and Values. "He shows an amazing breadth as a teacher – providing instruction in large, foundational first-year courses; complex upper level required courses; and small, skills-oriented advanced seminars."