Welcome from Dean Barros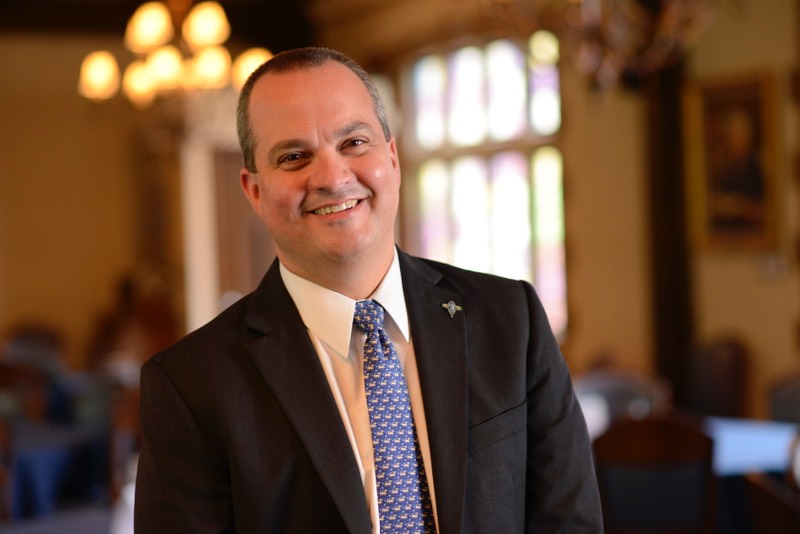 Hello! Thank you for your interest in The University of Toledo College of Law. I was thrilled to join Toledo Law's vibrant and close-knit community of outstanding faculty, students, and alumni in July 2015. Let me tell you why.
The University of Toledo College of Law is an outstanding place to go to law school. It offers an excellent education in an intimate, friendly, and caring environment. With small classes and an open-door policy, you will get to know your professors as teachers, mentors, and friends. Many law schools say that they offer a student-centered education, but Toledo Law actually delivers.
We know that our students attend Toledo Law to launch a satisfying career. We will actively support you in your career development, connecting you to our engaged alumni across the country and to the local and regional legal communities. We will give you the opportunity to develop your professional skills in our clinics, externships, simulations, and legal writing courses. Graduation from The University of Toledo College of Law has been the path to success for many, many of our alumni.
Our faculty members are outstanding. They are excellent teachers, and your education is their highest priority. They are also respected scholars, and many of them are nationally-known experts in their fields. They publish articles in leading law journals, and author books used in law schools and by practicing lawyers. Our faculty members practiced law before they entered the academy, and they will share their practical experience with you both in and out of the classroom.
Our tuition rates are the lowest in Ohio, Michigan, and Indiana, and among the most affordable in the country. All Michigan and Indiana residents pay Ohio in-state tuition rates by virtue of the college's automatic Michigan/Indiana Resident Scholarship Guarantee. At Toledo Law, you will receive an outstanding education at a great value.
I encourage you to visit. Experience the strong sense of community and friendly environment at Toledo Law. Chat with our students, faculty, and staff. Attend a class. See for yourself why our law school is held in such high regard by our most valued resource – the students at The University of Toledo College of Law.
Sincerely,
D. Benjamin Barros
Dean and Professor of Law