Law Administration
Rebecca E. Zietlow
Interim Dean
Distinguished University Professor
Charles W. Fornoff Professor of Law and Values
LC 2000C
419.530.2379
rebecca.zietlow@utoledo.edu
Zietlow Faculty Profile
Rebecca Zietlow joined the College of Law faculty in 1995. She currently serves as Distinguished University Professor and the Charles W. Fornoff Professor of Law and Values. At Toledo Law, she teaches in the areas of constitutional law, federal courts, and constitutional litigation.
Dean Zietlow is a leading expert on constitutional theory, examining constitutional interpretation outside of the courts. She is an acclaimed author with books that span the intersection of law and history. Zietlow is among a small group of scholars who study the congressional interpretation of the Constitution. Her scholarly interest is in the Reconstruction Era, including the meaning and history of the Thirteenth and Fourteenth Amendments.
Before entering law teaching, Zietlow clerked for Judge John F. Grady of the U.S. District Court for the Northern District of Illinois and worked as a legal services attorney in Chicago. She earned her B.A. in political science, summa cum laude, from Barnard College and her J.D. from Yale Law School.
---
Geoffrey Rapp
Sr. Associate Dean for Academic Affairs
Harold A. Anderson Professor of Law & Values
LC 2000 C
419.530.2856
geoffrey.rapp@utoledo.edu
Rapp Faculty Profile
Geoffrey Rapp has been a faculty member at the College of Law since 2004. He has taught and written extensively in the areas of Corporations, Torts, and the regulation of the sports industry. He regularly comments in local, national, and international media outlets on business and sports law. His work on whistleblower bounties has attracted national attention; in 2011, Associate Dean Rapp testified before Congress concerning the Dodd-Frank whistleblower program.
Before entering law teaching, he clerked for Judge Cornelia Kennedy of the U.S. Court of Appeals for the Sixth Circuit and worked in private practice in Chicago. Rapp graduated from Harvard College (1998) and the Yale Law School (2001), where he was a notes editor of the Yale Law Journal and a teaching fellow in the departments of economics and computer science. He is licensed to practice law in New York, Illinois, and Ohio.
---
Cindy Kirby
Assistant Dean for Student Affairs
LC 2000E
419.530.2937
cindy.kirby@utoledo.edu
Kirby is a Toledo Law alum and has practiced law in the Toledo area for over thirty years, concentrating in family law. In 2016 she formed the law firm of Kirby & Kirby, Ltd. with Michael Kirby, and continued to practice family law until November 2022. She is a strong supporter of LGBTQ+ rights and legal issues and has represented members of the LGBTQ+ community in family law cases across the state. She has given statewide presentations to Domestic Relations and Juvenile Court judges and magistrates on LGBTQ+ family law issues for the Ohio Supreme Court Judicial College. 
In 2006, the Access to Justice Committee honored Kirby with the prestigious Public Interest Law Award. She was awarded the Order of the Heel in May 2015 by the Toledo Junior Bar Association. In June of 2021 Kirby was honored with the Jean Crowe Pro Bono Award by the American Bar Association's Family Law Section.
Kirby earned her B.A. in Psychology, Magna Cum Laude, in 1980 from The University of Toledo and her Juris Doctor, Cum Laude, in May 1992 from Toledo Law, where she was a member of the Law Review and President of the Legal Ethics Association.
---
Amber Chuhy
Assistant Dean for Admissions
LC 1015B
419.530.5107
amber.chuhy@utoledo.edu
After working in business management and solo practice, Amber Chuhy returned to Toledo Law in 2016 and currently serves as interim assistant dean for admissions. She also serves as an inclusion officer at the college. She enjoys building and maintaining relationships with students while promoting her passion for diversity, inclusion, and student wellness.
Assistant Dean Chuhy is a licensed attorney in both Michigan and Ohio and practices in the areas of probate and estate planning. She is active in several bar associations, including the Toledo Bar Association, Toledo Women's Bar Association, and the American Bar Association.
Chuhy received her B.A. magna cum laude in psychology from Lourdes University in 1998, followed by her J.D. from Toledo Law in 2012.
---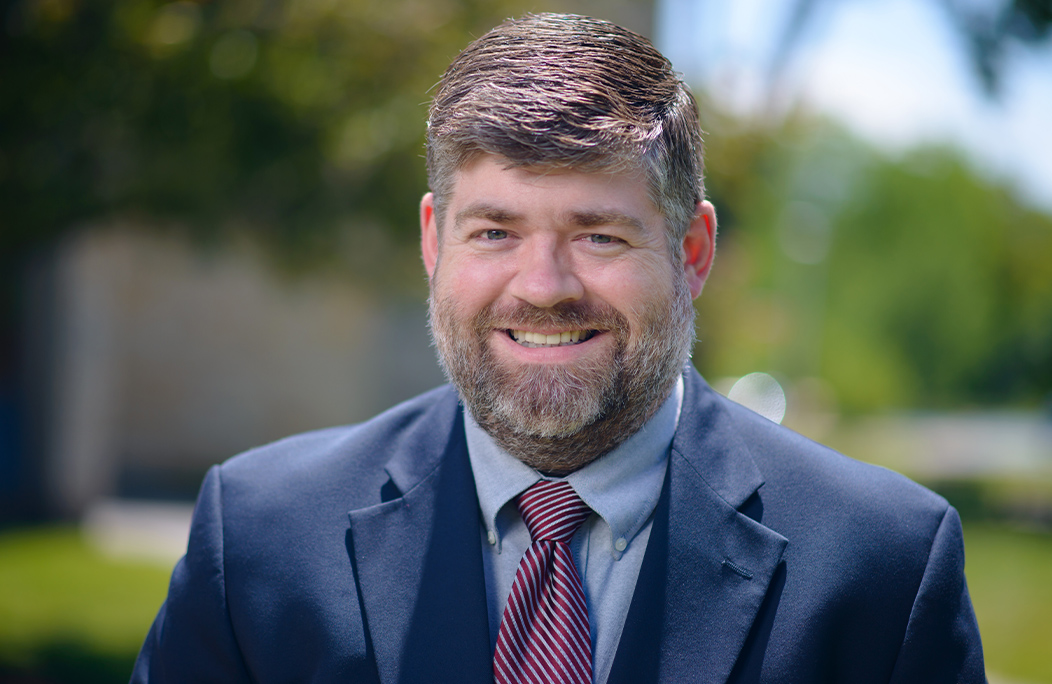 Rick Goheen
Assistant Dean for the LaValley Law Library
Associate Professor of Law
LC 3009
419.530.2945
rick.goheen@utoledo.edu
Goheen Faculty Profile
Rick Goheen joined the College of Law faculty in 2007. He previously served as reference librarian, interim head of information access, and head of reference at the University of Cincinnati from 1995 to 2001. From 2001-07, Dean Goheen was the founding associate director for public services at the University of St. Thomas School of Law in Minnesota. He served as treasurer of the Ohio Regional Association of Law Libraries (ORALL) from 2009-17 and then as president in 2018-19.
As director of the LaValley Law Library, Dean Goheen manages the College of Law's legal information resources, supports educational technology throughout the college, teaches Advanced Legal Research, and perhaps most importantly, works to provide a comfortable and conducive study environment for students of all backgrounds as they learn the law.
Outside the law school, his personal passions include school sports photography and all forms of jazz, from traditional to fusion, contemporary and beyond. Dean Goheen holds a B.A. from the University of Toledo, a J.D. from the University of Cincinnati, and an M.S.L.S. from the University of Kentucky.
---