Law Administration
D. Benjamin Barros
Dean and Professor of Law
LC 2000A
419.530.2379
ben.barros@utoledo.edu
Barros Faculty Profile
D. Benjamin Barros joined the College of Law as dean in July 2015. He teaches and writes in the areas of property law and theory, regulatory takings, property law reform, and the philosophy of science. He is the founding editor of the Journal of Law, Property, and Society, and in 2015, he released a casebook on property law with Aspen/Wolters Kluwer. Dean Barros was one of the youngest educators to serve on the executive committee of the Association of American Law Schools (AALS) and has served as chair of the AALS Property Section as well as president of the Association for Law, Property, and Society.
Previously the associate dean of academic affairs and professor of law at Widener University School of Law in Harrisburg, Pa., Dean Barros practiced as a litigator before teaching. Immediately after graduating from law school, Barros clerked for Judge Milton Pollack of the U.S. District Court for the Southern District of New York. He then worked at the law firms of Latham & Watkins LLP and Debevoise & Plimpton, both in New York City.
Dean Barros graduated from Fordham University School of Law (1996), where he was an editorial board member on the Fordham Law Review and a member of Order of the Coif. He holds a bachelor's degree in philosophy from Colgate University (1991) and a master's degree in philosophy from the University of Maryland (2013).
---
Rebecca E. Zietlow
Associate Dean for Academic Affairs
Distinguished University Professor
Charles W. Fornoff Professor of Law and Values
LC 2000C
419.530.4107
rebecca.zietlow@utoledo.edu
Zietlow Faculty Profile
Rebecca Zietlow joined the College of Law faculty in 1995. She currently serves as Distinguished University Professor and the Charles W. Fornoff Professor of Law and Values. At Toledo Law, she teaches in the areas of constitutional law, federal courts, and constitutional litigation.
Associate Dean Zietlow is a leading expert on constitutional theory, examining constitutional interpretation outside of the courts. She is an acclaimed author with books that span the intersection of law and history. Zietlow is among a small group of scholars who study the congressional interpretation of the Constitution. Her scholarly interest is in the Reconstruction Era, including the meaning and history of the Thirteenth and Fourteenth Amendments.
Before entering law teaching, Zietlow clerked for Judge John F. Grady of the U.S. District Court for the Northern District of Illinois and worked as a legal services attorney in Chicago. She earned her B.A. in political science, summa cum laude, from Barnard College and her J.D. from Yale Law School.
---
Heather S. Karns
Assistant Dean for Career Services and Alumni Affairs
LC 1030
419.530.2851
heather.karns@utoledo.edu
Heather S. Karns has been with the law school since 2003 and was promoted to assistant dean for career services and alumni affairs in 2008. In addition to focusing efforts on career development for law students, she assists with the engagement and development efforts of law alumni.
Assistant Dean Karns has been a contributing member, author, presenter, and elected to multiple roles for the National Association of Law Placement during her tenure. She is a member of the Toledo Bar Association Diversity Committee and serves as a college representative for the Federal Bar Association Northern District of Ohio.
Karns received her B.A. in psychology from The University of Toledo, her M.Ed. in counseling from Clemson University, and her E.M.B.A. at The University of Toledo. She is also a licensed professional counselor.
---
Amber Chuhy
Assistant Dean for Admissions
LC 1015B
419.530.5107
amber.chuhy@utoledo.edu
After working in business management and solo practice, Amber Chuhy returned to Toledo Law in 2016 and currently serves as interim assistant dean for admissions. She also serves as an inclusion officer at the college. She enjoys building and maintaining relationships with students while promoting her passion for diversity, inclusion, and student wellness.
Interim Assistant Dean Chuhy is a licensed attorney in both Michigan and Ohio and practices in the areas of probate and estate planning. She is active in several bar associations, including the Toledo Bar Association, Toledo Women's Bar Association, and the American Bar Association.
Chuhy received her B.A. magna cum laude in psychology from Lourdes University in 1998, followed by her J.D. from Toledo Law in 2012.
---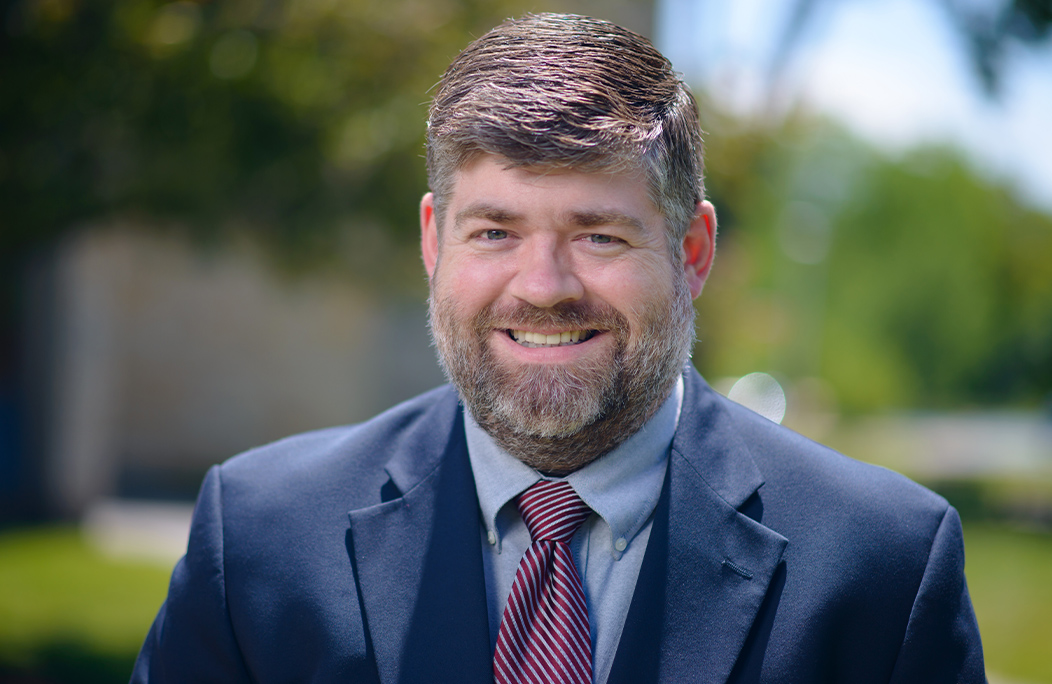 Rick Goheen
Assistant Dean for the LaValley Law Library
Associate Professor of Law
LC 3009
419.530.2945
rick.goheen@utoledo.edu
Goheen Faculty Profile
Rick Goheen joined the College of Law faculty in 2007. He previously served as reference librarian, interim head of information access, and head of reference at the University of Cincinnati from 1995 to 2001. From 2001-07, Dean Goheen was the founding associate director for public services at the University of St. Thomas School of Law in Minnesota. He served as treasurer of the Ohio Regional Association of Law Libraries (ORALL) from 2009-17 and then as president in 2018-19.
As director of the LaValley Law Library, Dean Goheen manages the College of Law's legal information resources, supports educational technology throughout the college, teaches Advanced Legal Research, and perhaps most importantly, works to provide a comfortable and conducive study environment for students of all backgrounds as they learn the law.
Outside the law school, his personal passions include school sports photography and all forms of jazz, from traditional to fusion, contemporary and beyond. Dean Goheen holds a B.A. from the University of Toledo, a J.D. from the University of Cincinnati, and an M.S.L.S. from the University of Kentucky.
---