Law Administration
D. Benjamin Barros
Dean and Professor of Law
LC 2000 C
419.530.2379
ben.barros@utoledo.edu
Barros Faculty Profile
D. Benjamin Barros joined the College of Law as dean in July 2015. He teaches and writes in the areas of property law and theory, regulatory takings, property law reform, and the philosophy of science. He is the founding editor of the Journal of Law, Property, and Society, and in 2015, he released a casebook on property law with Aspen/Wolters Kluwer. Dean Barros was one of the youngest educators to serve on the executive committee of the Association of American Law Schools (AALS) and has served as chair of the AALS Property Section as well as president of the Association for Law, Property, and Society.
Previously the associate dean of academic affairs and professor of law at Widener University School of Law in Harrisburg, Pa., Dean Barros practiced as a litigator before teaching. Immediately after graduating from law school, Barros clerked for Judge Milton Pollack of the U.S. District Court for the Southern District of New York. He then worked at the law firms of Latham & Watkins LLP and Debevoise & Plimpton, both in New York City.
Dean Barros graduated from Fordham University School of Law (1996), where he was an editorial board member on the Fordham Law Review and a member of Order of the Coif. He holds a bachelor's degree in philosophy from Colgate University (1991) and a master's degree in philosophy from the University of Maryland (2013).
---
Geoffrey Rapp
Sr. Associate Dean for Academic Affairs
Harold A. Anderson Professor of Law & Values
LC 2000 C
419.530.2856
geoffrey.rapp@utoledo.edu
Rapp Faculty Profile
Geoffrey Rapp has been a faculty member at the College of Law since 2004. He has taught and written extensively in the areas of Corporations, Torts, and the regulation of the sports industry. He regularly comments in local, national, and international media outlets on business and sports law. His work on whistleblower bounties has attracted national attention; in 2011, Associate Dean Rapp testified before Congress concerning the Dodd-Frank whistleblower program.
Before entering law teaching, he clerked for Judge Cornelia Kennedy of the U.S. Court of Appeals for the Sixth Circuit and worked in private practice in Chicago. Rapp graduated from Harvard College (1998) and the Yale Law School (2001), where he was a notes editor of the Yale Law Journal and a teaching fellow in the departments of economics and computer science. He is licensed to practice law in New York, Illinois, and Ohio.
---
Kelly Tomlinson
Assistant Dean for Student Affairs
LC 2000 E
419.530.2937
kelly.tomlinson@utoledo.edu
Kelly Tomlinson helps coordinate a variety of services and programs to enrich the overall experience of Toledo Law students and to support their academic, professional, and personal development. Her portfolio includes student organizations, character and fitness disclosures, and student well-being. She also serves as the advisor to the Student Bar Association.
Assistant Dean Tomlinson was previously the director of the Office of Professional Development at the College of Law, where she worked with law students and graduates on career development for the legal profession. Before joining OPD, she was a visiting assistant clinical professor in Toledo Law's Domestic Violence Clinic and an associate at a private law firm in Toledo with a focus on litigation defense and workers' compensation.
Tomlinson earned her B.A. with high distinction in communication arts from Ohio Northern University and her J.D. magna cum laude from Toledo Law. She is admitted to practice law in Ohio and the U.S. District Court, Northern District of Ohio.
---
Robert S. Salem
Associate Dean for Diversity and Inclusion
Clinical Professor of Law
LC 1035 H
419.530.4236
robert.salem@utoledo.edu
Salem Faculty Profile
Robert Salem joined the College of Law faculty in 1994. He is also a Toledo Law alumnus. Professor Salem teaches clinical courses that provide students with skills necessary to successfully practice law while advancing the law school's social justice mission. Under his supervision, law students represent disadvantaged clients throughout Ohio in a variety of legal matters, including family law, political asylum, probate, domestic violence, civil rights, consumer protection, housing, and non-profit law.
Salem also works with students on policy and law reform projects locally and statewide. The projects have addressed issues such as bullying prevention, prisoner re-entry, elder law, LGBTQ rights, delivery of criminal defense, and statutory amendments. He was awarded a Program for Academic Excellence grant from UToledo for his work involving school safety issues. He also received the Eastman & Smith Faculty Achievement Award, which recognizes excellence in teaching at the College of Law.
---
Lesa Byrnes
Director of Academic Success and Bar Preparation
Legal Writing Professor
LC 2002 G
419.530.4164
lesa.byrnes@utoledo.edu
Byrnes Faculty Profile
Lesa Byrnes joined the College of Law faculty in 2007 and teaches Lawyering Skills I & II, Pretrial Litigation, and Law and the Legal System.
After graduating from law school, Professor Byrnes worked as a corporate tax attorney in the Office of Chief Counsel to the Internal Revenue Service in Washington, D.C. As a chief counsel attorney, she drafted regulations, revenue rulings, and private letter rulings. Byrnes began teaching legal writing in 1995 at Wayne State Law School. She also taught legal writing at Ave Maria School of Law in Ann Arbor, Mich. where she directed the research, writing and advocacy program from 2001-07. Additionally, she regularly coaches teams participating in both regional and national moot court competitions.
Byrnes received her B.A. in French from Oakland University and her M.A. in French Literature from New York University. She received her J.D. cum laude from Wayne State University Law School in 1989.
---
Heather S. Karns
Assistant Dean for Career Services and Alumni Affairs
LC 1030
419.530.2851
heather.karns@utoledo.edu
Heather S. Karns has been with the law school since 2003 and was promoted to assistant dean for career services and alumni affairs in 2008. In addition to focusing efforts on career development for law students, she assists with the engagement and development efforts of law alumni.
Assistant Dean Karns has been a contributing member, author, presenter, and elected to multiple roles for the National Association of Law Placement during her tenure. She is a member of the Toledo Bar Association Diversity Committee and serves as a college representative for the Federal Bar Association Northern District of Ohio.
Karns received her B.A. in psychology from The University of Toledo, her M.Ed. in counseling from Clemson University, and her E.M.B.A. at The University of Toledo. She is also a licensed professional counselor.
---
Amber Chuhy
Interim Assistant Dean for Admissions
LC 1015 B
419.530.5107
amber.chuhy@utoledo.edu
After working in business management and solo practice, Amber Chuhy returned to Toledo Law in 2016 and currently serves as interim assistant dean for admissions. She also serves as an inclusion officer at the college. She enjoys building and maintaining relationships with students while promoting her passion for diversity, inclusion, and student wellness.
Interim Assistant Dean Chuhy is a licensed attorney in both Michigan and Ohio and practices in the areas of probate and estate planning. She is active in several bar associations, including the Toledo Bar Association, Toledo Women's Bar Association, and the American Bar Association.
Chuhy received her B.A. magna cum laude in psychology from Lourdes University in 1998, followed by her J.D. from Toledo Law in 2012.
---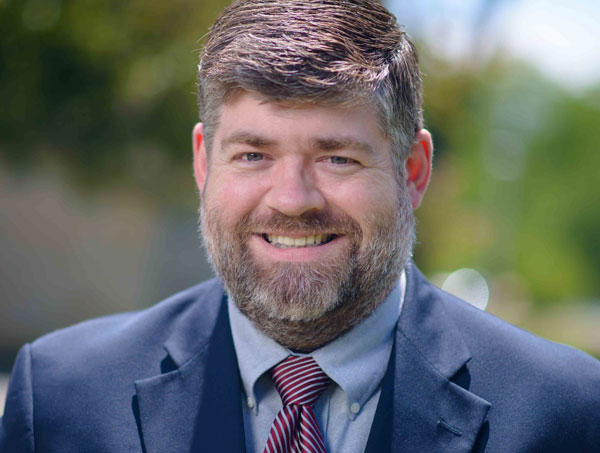 Rick Goheen
Assistant Dean for the LaValley Law Library
Associate Professor of Law
LC 3009
419.530.2945
rick.goheen@utoledo.edu
Goheen Faculty Profile
Rick Goheen teaches Advanced Legal Research and has been the director of the LaValley Law Library since 2007. He served as reference librarian, interim head of information access, and the head of reference at the University of Cincinnati from 1995 to 2001. From 2001-07, Assistant Dean Goheen was the founding associate director for public services at the University of St. Thomas' Schoenecker Law Library in Minnesota. He was treasurer of the Ohio Regional Association of Law Libraries (ORALL) from 2009-17. He also chaired the host committee for its 2013 annual meeting in Toledo and the Education Committee for its 2018 meeting in Cincinnati. Goheen has served as ORALL's vice president, president, and past president from 2017-20.
His research interests include family law, juvenile law, and legislative history. He is co-editor of Academic Law Library Job Descriptions for Use with the AALL Salary Survey (published every two years and consulted by law librarians and their employers nationwide) and is working on a history of legal publishing in Ohio from 1795 to the present. Goheen holds a B.A. from The University of Toledo, a J.D. from the University of Cincinnati, and an M.S.L.S. from the University of Kentucky.
---