EPA Hosts Five Toledo Law Students for Summer Clerkships
July 31, 2020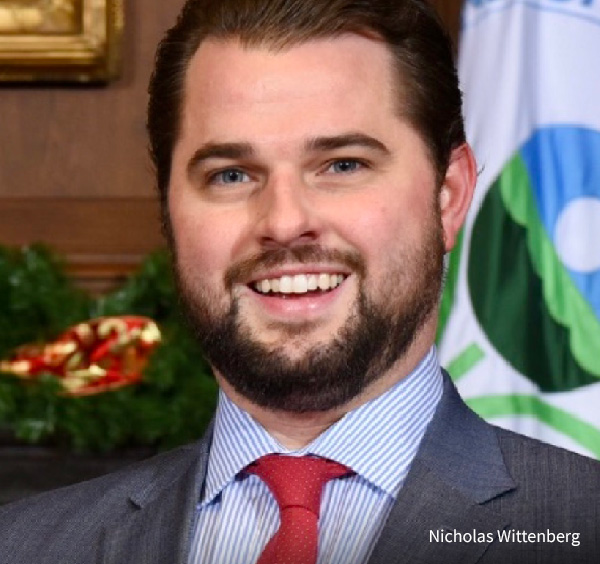 Nicholas Wittenberg '11 is an attorney-advisor with the U.S. Environmental Protection Agency (EPA) on detail to the White House Office of Science and Technology Policy. He recently announced that the EPA's Office of Pesticide Programs is hosting five law clerks this summer from The University of Toledo College of Law. The rising second- and third-year students include Leah Hetrick, Michelle Kovach, Jordan Messmer, Taylor Neavin, and Conner Veverka.
A position as a law clerk provides invaluable real-world experience. This summer, the law clerks are working remotely on a broad range of matters related to Freedom of Information Act (FOIA) requests and related litigation using eDiscovery. They are drafting legal memos, along with other research and writing assignments. The clerks will also participate in numerous lectures by attorneys and judges both in Toledo and Washington, D.C., while receiving legal mentorship from agency attorneys, including Ed Messina, Office of Pesticide Programs acting director.
"Students gain valuable experience from law clerk positions, allowing them to apply and expand on the skills they learn in the classroom," said Laura Dettinger, director of the Office of Professional Development. "Mentorship and networking are also an important aspect for students looking to further their legal career. It's wonderful that we have engaged alumni like Mr. Wittenberg, who set up numerous opportunities for our students to network virtually."