Shelby Miller Awarded Prestigious Peggy Browning Fellowship
Aug. 24, 2020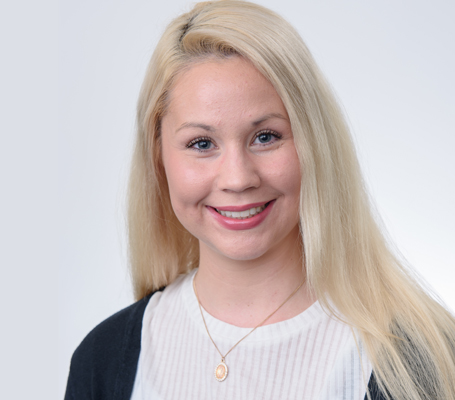 Shelby Miller, a third-year law student, was awarded a prestigious Peggy Browning Fellowship to work at the Sugar Law Center for Economic & Social Justice in Detroit this past summer. This highly-competitive fellowship helps distinguished law students gain practical experience at labor-related organizations around the country.
The Peggy Browning Fund awarded summer fellowships to 91 talented law students across the country – its largest number to date. Due to stay-at-home orders, the students worked remotely for mentor organizations.
Peggy Browning Fellows are distinguished students who have not only excelled in law school, but who have also demonstrated their commitment to workers' rights through their previous educational, work, volunteer, and personal experiences. Over 500 applicants competed for the honor this year.
Miller was born and raised in Monroe, Mich., and earned her bachelor's degree in psychology, cum laude, from The University of Toledo in 2015. At Toledo Law, she is an associate member on Law Review Board 51 and a Moot Court competitor for the Labor & Employment Law team.
The Peggy Browning Fund is a not-for-profit organization established in memory of Margaret A. Browning. The fellowships provide law students with unique, diverse, and challenging work experiences fighting for social and economic justice. The experiences encourage and inspire students to pursue careers in public interest labor law.