Samantha Crist, 3L
Nov. 16, 2021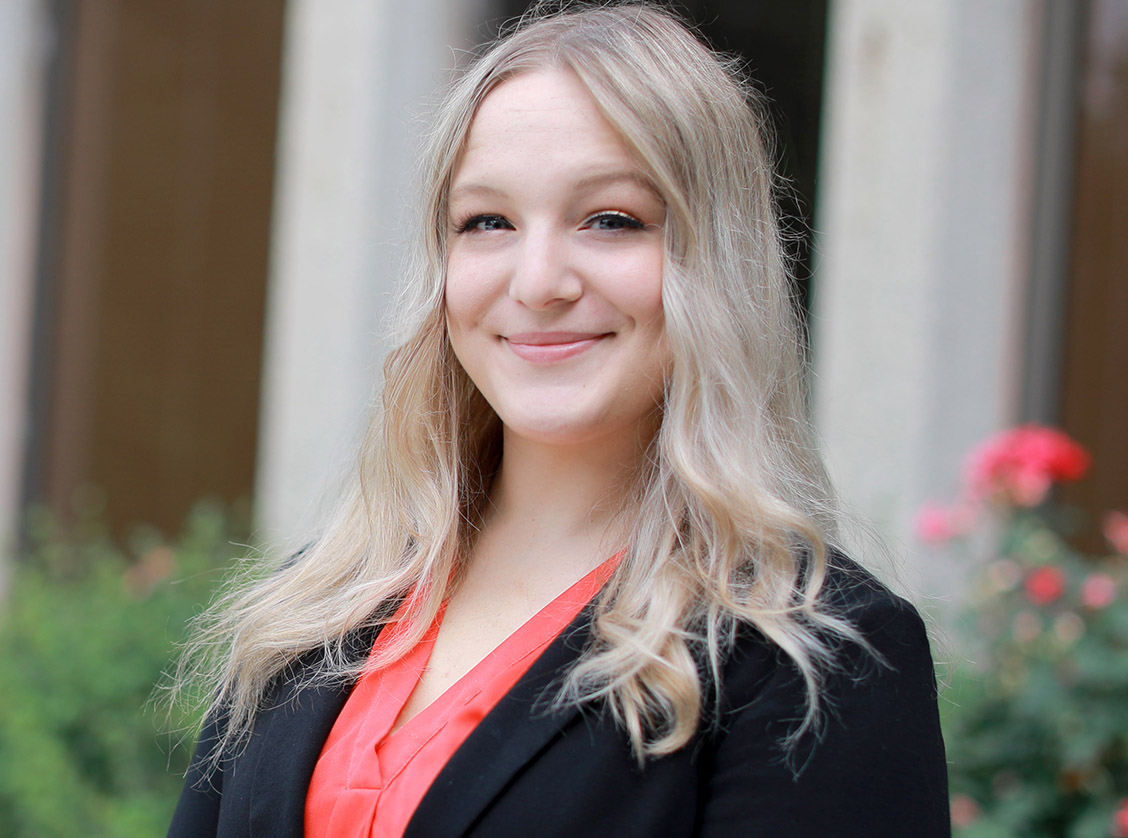 Toledo Law students are driven to promote change and achieve justice for all. Samantha Crist worked with Advocates for Basic Legal Equality (ABLE) to assist community groups and lawmakers in creating a better future for tenants in northwest Ohio.
Hometown: Bowling Green, Ohio
Class Year: 3L
Legal Interest Areas: Legal aid, personal injury law, and family law
Experiential Learning Opportunity: Public Interest Fellowship
Employer: Advocates for Basic Legal Equality
Experience Timeframe: Summer 2021
---
Q&A with Samantha Crist
What type of work did you do?
I worked with the housing and education divisions. I did a lot of research and writing on right to counsel programs, Pay to Stay ordinances, sealing pandemic era evictions, and many other topics. I worked alongside community groups and lawmakers to move towards a better future for tenants and northwest Ohio in general.
How did Toledo Law prepare you for this experience?
I did a lot of research. My writing classes were the key to my survival.
What were the benefits of participating in this experience?
One of the biggest things I learned from this experience is that change takes a collection of people. Small community groups act as a drop of water in a pond. They make ripples that turn into waves and truly motivate change. It's the devoted actions of a few that really helps drive change.
How will this experience help you advance your career goals?
This experience has intensified my desire to work in a field where I can work alongside community members to help those who are vulnerable.
Why did you choose Toledo Law?
I started applying to law school when my daughter was one. I needed a school where I could commute and still be well prepared for my future as an attorney. The high bar passage rate, the small classroom size, and the great location were the main reasons I chose Toledo Law.
What advice do you have for incoming students?
You are all intelligent individuals. That is why you're here. But you will be tested like you never were before. Be kind to yourself. Your worth is not measured by every correct or incorrect answer you give in class. Humility is key.
What are your plans after graduation?
My plans after graduation are still unclear. I do know that working for ABLE reaffirmed that I am motivated by helping others, especially those who do not have the resources to help themselves. I plan on devoting my career to ensure "Justice for All" does not mean justice for all who can afford it.
Anything else you want to share?
Going to law school during a pandemic is terrible, but if I had to do it again, I would do it with UToledo. Even while apart, Toledo Law was able to maintain our sense of community. In a time where everyone was distant, it was nice to feel connected.
---