Tyler Lantzsch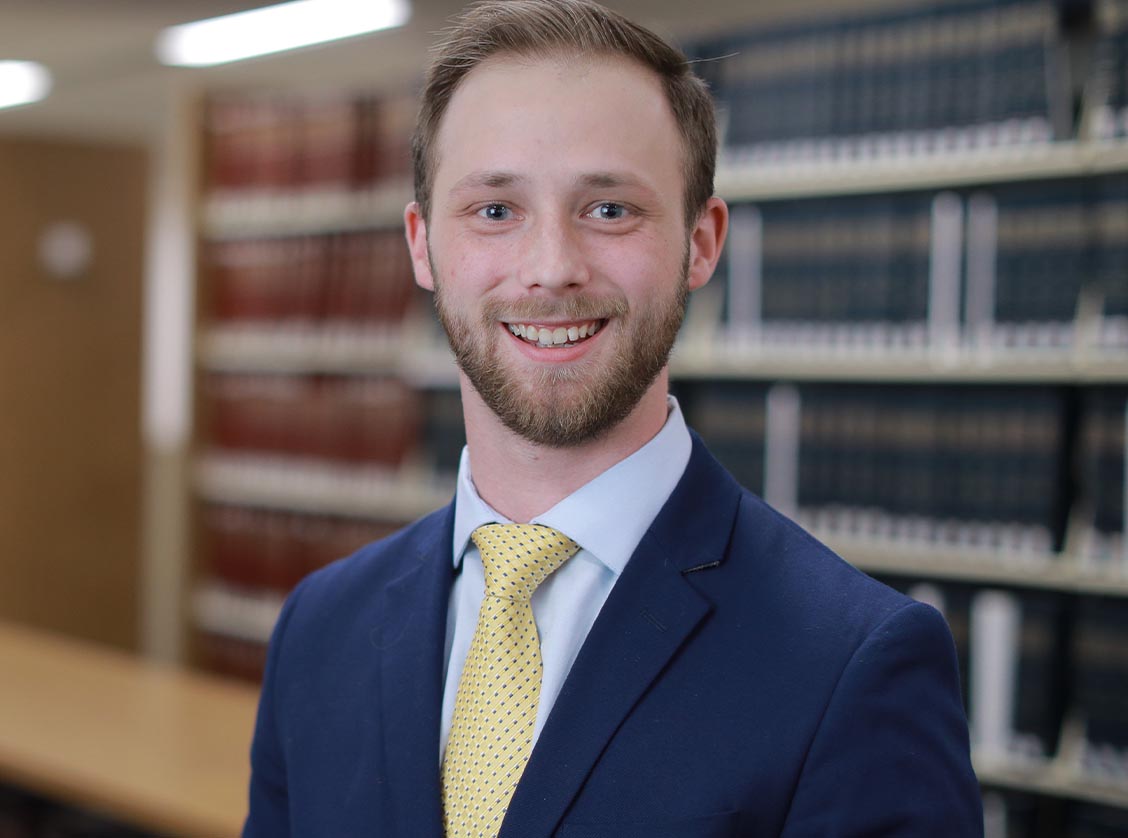 Tyler Lantzsch started law school a year earlier because of the 3+3 program. On top of the head start academically, he was able to gain real-world experience with the Civil Advocacy Clinic.
Hometown: Brunswick, Ohio
Class Year at Time of Experience: 3L
Legal Interest Areas: Civil litigation
Experiential Learning Opportunity: Civil Advocacy Clinic
Employer: N/A
Experience Timeframe: Spring 2022
---
Q&A with Tyler Lantzsch
What type of work did you do?
I was able to work with multiple different types of clients, and then supervise other students working with multiple different clients on a wide array of legal issues.
How did Toledo Law prepare you for this experience?
The general legal education through my course load and the instruction from Professor Rob Salem has prepared me for not only the clinic but work in the legal profession thereafter.
What were the benefits of participating in this experience?
This experience gave me the opportunity to learn the essential skills needed to have good client relationships and how to prioritize the workload that comes with working on multiple cases. The benefits of working as an attorney, under supervision, is experience that gives you the freedom to practice the skills needed while having the opportunity to learn and be corrected in real situations.
How will this experience help you advance your career goals?
This has given me an invaluable step in the right direction for the start of my career. The opportunity to get direct experience, both with clients and the court, is something that without the clinic, I do not think I would have had the opportunity to do so early in my career.
Why did you choose Toledo Law?
I chose Toledo Law as part of a 3+3 program with Indiana Institute of Technology that allowed me to start law school a year earlier than anticipated.
What advice do you have for incoming students?
My advice for incoming students would be to explore things outside of what you think your legal interests are and engage with the faculty. Learning from their expertise might open your eyes to different areas of the law that you wouldn't have considered.
What are your plans after graduation?
After graduation, I will be taking the Ohio bar and working here in Toledo with another attorney in civil litigation.
---