Abagale McCurdy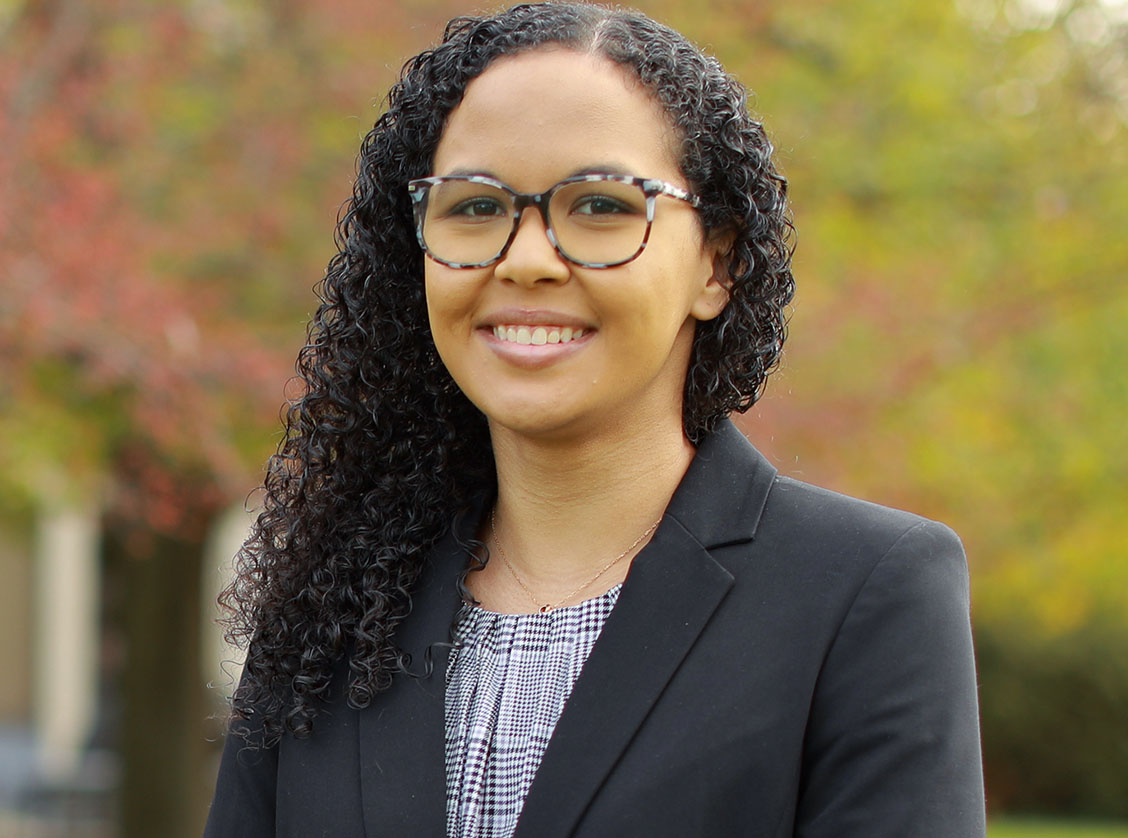 In today's competitive market, real-world experience is critical. Abagale McCurdy gained experience through Toledo Law's Civil Advocacy Clinic, which enables students to hone their skills while providing high-quality legal services to our community.
Hometown: Fredericktown, Ohio
Class Year at Time of Experience: 3L
Legal Interest Areas: Civil litigation
Experiential Learning Opportunity: Civil Advocacy Clinic
Experience Timeframe: Fall 2021
---
Q&A with Abagale McCurdy
What type of work did you do?
Working in the clinic, I was given the opportunity to be assigned my own cases. I had the responsibility of then actively managing and working on those cases throughout the semester. During the semester I worked on various types of cases including a custody case, a political asylum case, and a prisoner civil rights case. I met and communicated with my clients, prepared various motions, and conducted a deposition and pre-trial. I also worked on case noting skills and communicating with classmates and Professor Rob Salem through case conferences.
How did Toledo Law prepare you for this experience?
The clinic also has a class component. In those classes, I learned how to do things like prepare discovery, communicate with clients, develop a strategy, and effectively advocate for clients. Additionally, taking courses like family law and having that knowledge helped me when working on a custody case.
What were the benefits of participating in this experience?
The biggest benefit of working in the clinic was the hands-on and real legal experience I got. During my time in the clinic, I have had the chance to conduct a real deposition and participate on the record in pre-trials as a certified legal intern. It has been nice and assuring to have these experiences that I will continue to have throughout my legal career in a setting where there is a professor to learn from, who can assist if you get stuck, and then provide constructive feedback on your work.
How will this experience help you advance your career goals?
I will undoubtedly carry the skills I have gained working in the Civil Advocacy Clinic with me throughout my legal career. Not only have I strengthened and expanded upon my skills, but I also have gained confidence in my ability to go out into the legal profession and represent clients effectively and with care.
Why did you choose Toledo Law?
I chose to attend law school here at Toledo Law because I really liked that it was a smaller school with smaller class sizes.
What advice do you have for incoming students?
Law school can (and likely will be) be overwhelming and stressful, but you would not be here if you were not capable of succeeding, so be confident in your ability to be here and do well.
What are your plans after graduation?
I am still unsure of my exact plans after graduation; however, my goal is to work in a firm setting doing civil litigation.
Anything else you want to share?
The Civil Advocacy Clinic has been my favorite experience, and I believe the most beneficial to my legal education in my time here at Toledo Law. If you have the opportunity, I would highly recommend taking the course!
---