Gabriela Santos Toscano, 3L
Oct. 19, 2021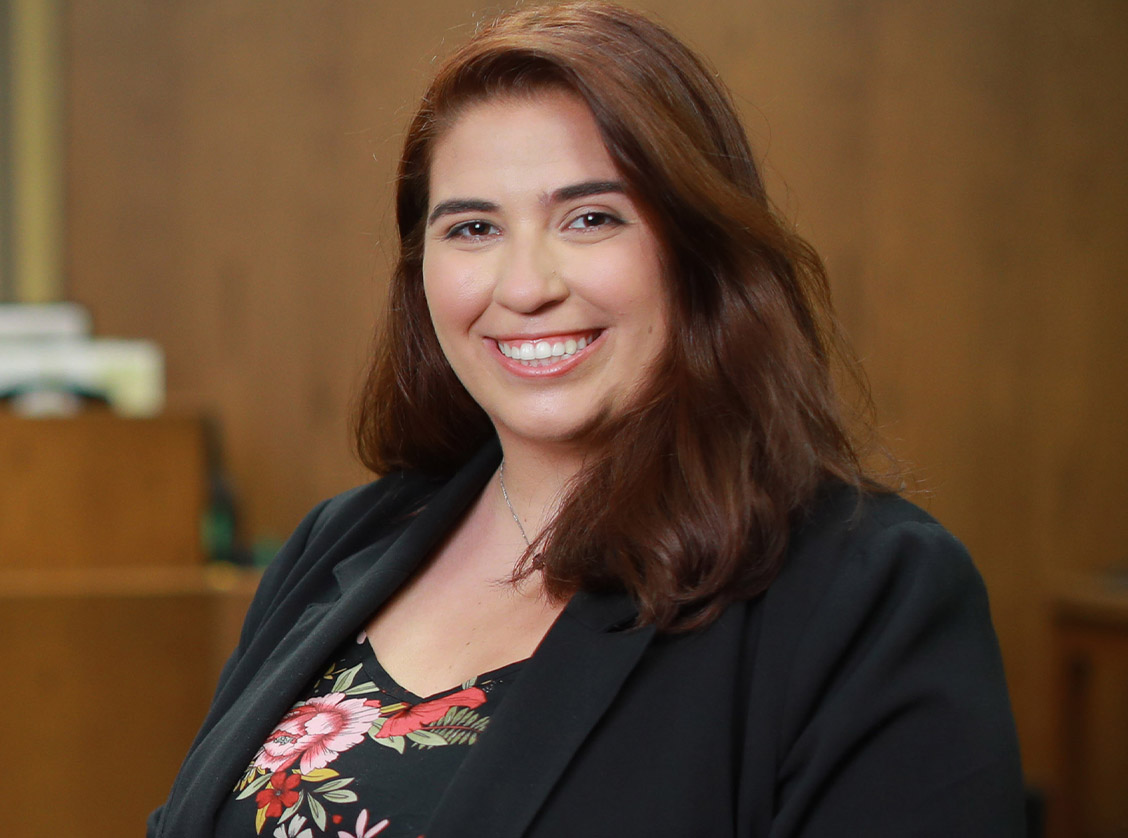 Externships enhance your ability to learn from your experience and give greater insight into the workings of the legal system. Gabriela Santos Toscano credits her experience at the Toledo Housing Court with being able to contribute to future legal opportunities.
Hometown: São Paulo, Brazil
Class Year: 3L
Legal Interest Areas: Public service and civil litigation
Experiential Learning Opportunity: Public Service Externship
Employer: Toledo Municipal Court, Housing Division
Experience Timeframe: Summer 2021
---
Q&A with Gabriela Santos Toscano
What type of work did you do?
I conducted expansive and thorough research on Ohio rules, policies, and procedures as it relates to the Toledo Municipal Court. I occasionally performed the duties of the housing court law clerk by assisting the judge and overseeing courtroom proceedings. I wrote judgment entries on behalf of the judge on civil matters. I observed the housing court's civil and criminal dockets while following the rotation of the court to felony arraignments and misdemeanor arraignments. I assisted the full-time law clerk with motions and day-to-day tasks.
How did Toledo Law prepare you for this experience?
Through my position as a research assistant at the LaValley Law Library, I was able to familiarize myself with the intricacies of the law prior to this experience. Further, taking Professor Evan Zoldan's Legislation and Statutory Interpretation seminar was extremely helpful as I researched and interpreted Ohio rules, policies, and procedures. Finally, as a member of The University of Toledo Law Review, I have worked extensively on my legal research and writing skills. I am excited for the note I wrote to be published in the near future.
What were the benefits of participating in this experience?
I have gained vast knowledge on how the Toledo Municipal Court operates, how the law works in real life, and have learned about housing matters that I have never had exposure to. I have also been able to apply materials that I have learned in the classroom to an organic setting, which is exhilarating. Through this experience, I have had the privilege of meeting numerous judges and attorneys who practice around the northwest Ohio region, and they have provided me invaluable insight into the legal profession and future opportunities.
How will this experience help you advance your career goals?
This experience has made me a more well-rounded individual. Because the housing court has an expansive criminal and civil docket, I have gotten great exposure to both areas of law. I believe I will be able to contribute vastly to any future employer because of this experience.
What are your plans after graduation?
My plans prior to this externship were to work near or in Ottawa County, Ohio, and through working in the Toledo Housing Court, I was able to network with professionals in that region. Beyond that, as general as it sounds, I want to use my legal knowledge and education to help those who can't advocate for themselves.
Anything else you want to share?
I want to thank Judge Joseph Howe and everyone who works with the Housing Court in Toledo. The experience and knowledge I have gained during my time there are invaluable. I appreciate everyone who has taken some time out of their busy days to meet with me, teach me something new, and make this experience more special than I could have ever imagined.
---